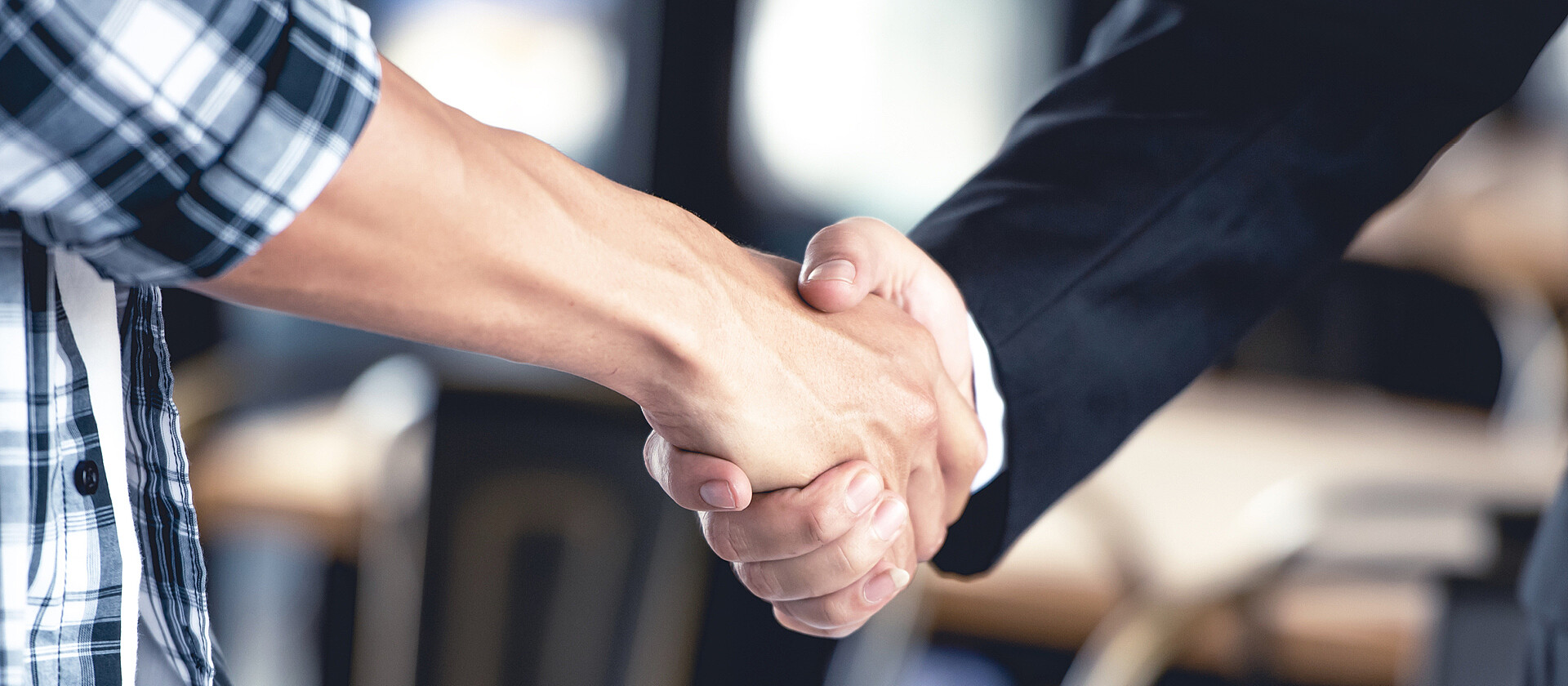 Sedus has strong partners at its side for integrated office furnishing, ergonomic quality and environmentally conscious management.
German Interior Business Association (Industrieverband Büro und Arbeitswelt e. V.)
Sedus is a member of the Interior Business Association (Industrieverband Büro und Arbeitswelt e. V). The association represents the office furniture sector and deals with the key aspects of office work, covering everything from questions about what makes a company attractive as an employer to holistic interior design.
Contact:
German Business Interior Association IBA
(Industrieverband Büro und Arbeitswelt e. V.)
Bierstadter Straße 39, 65189 Wiesbaden, Germany
Phone: +49 611 1736-0, info@iba.online
https://iba.online

The Aktion Gesunder Rücken e. V.
As early as the 1990s, the respected Hamburg doctor Dr. Günther Neumeyer supported the theory that back-friendly products are an important building block for the prevention and treatment of backache. Today, this theory is undisputed and has been proved in various studies. Thanks to his initiative, the independent Association Aktion Gesunder Rücken e. V. was founded in 1995. This non-profit organisation cooperates with various medical fields of study and their associations, as well as with many thousand doctors and therapists. Comprehensive findings and information from the medical world are collected and published. The latest findings from the fields of orthopaedics, physiotherapy, industrial medicine, sports science etc. are drawn up by independent experts. This helps many people who are stricken by backache. And that is the majority of us.
The AGR seal of approval offers valuable help, for it identifies products and articles of daily use whose ergonomic qualities were tested in several medical fields of study.
AGR also passes on medical know-how to the employees of the qualified, specialised retail trade in order to improve their advisory quality. These training courses have to be refreshed at regular intervals.
However, medical specialists also use this further training by AGR to improve their advisory competence in the field of ergonomic everyday life. These experts qualify as "Consultants for back-friendly situational prevention".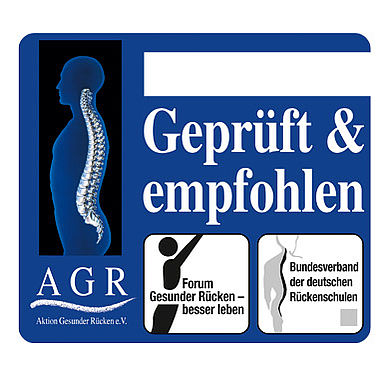 The AGR seal of approval has received the accolade "very good" from ÖKO-TEST, a German consumer magazine, and has been given the best grade "highly recommendable" by "Label-online", a portal run by the federal consumer initiative association "Die Verbraucher Initiative e. V.". "Label-online" is being constantly expanded, modified and upgraded with support from the German Federal Ministry for the Environment, the Federal Environment Agency and currently also from the Federal Ministry of Food and Agriculture (BMEL).
Contact
Aktion Gesunder Rücken e. V.
Stader Str. 6
27432 Bremervörde
Germany
Phone: +49 4761 92 63 58 0
E-Mail: info@agr-ev.de
www.agr-ev.de
German Working Committee for Environmentally Conscious Management (Arbeitskreis B.A.U.M. e. V.)
Sedus Stoll AG is a member of the German Working Committee for Environmentally Conscious Management (Bundesdeutscher Arbeitskreises für Umweltbewusstes Management e.V.).
As a member of this association, we are committed to sustainable management and the implementation of future-oriented environmental concepts and projects.
Find out more about B.A.U.M. e.V.

Gütesiegel QUALITY OFFICE
QUALITY OFFICE – this certificate stands for the concept of making the person in the office the centre of focus. It identifies products and services that go far beyond the usual regulations and standards.
These are exclusively certified products and services that meet the high quality level of the Guideline "Quality Criteria for Office Workplaces L-Q 2010".
The following expert institutions are the publishers of the guideline:
The German Institute for Standardisation
(Deutsches Institut für Normung e. V.), Berlin
Standards Committee on Office Industry
(Normenausschuss Bürowesen, NBü)
www.din.de

VGB
Institution for Statutory Accident Insurance and Prevention
in the Administrative Sector, your statutory accident insurance
www.vbg.de

IBA
German Interior Business Association
(Industrieverband Büro und Arbeitswelt e. V.)
iba.online

German Office Network (Deutsches Netzwerk Büro e.V.)
More quality in office work with health-oriented and innovative design
www.deutsches-netzwerk-buero.de

BAuA
Federal Institute for Occupational Safety and Health
(Bundesanstalt für Arbeitsschutz und Arbeitsmedizin)
www.baua.de
This guideline defines quality standards for office furniture, taking into account the latest ergonomics developments. It is intended to emphasise the benefits of high-quality products and competent services, promote their sensible use and specify the requirements for these services.
In particular, quality criteria and advantages are specified for the following products and services:
• Office chairs
• Visitor and meeting chairs
• Conference or meeting chairs
• Office desks
• Office containers
• Office cabinets
• Room dividing elements
Therefore, QUALITY OFFICE stands for much more than just material processing and design quality. It considers the GS label as a necessary prerequisite and takes into account the high value of ergonomic quality. Furthermore, it also defines the spectrum of office services.
After all, the demands on office work are constantly increasing. Proper planning and furnishing is not merely about functionality; it is also about the health and safety of people in the office.
The QUALITY OFFICE creates an office world in which people work healthily, are prepared to perform and are committed to contributing their talents. An office world, in which work is carried out more economically and efficiently.