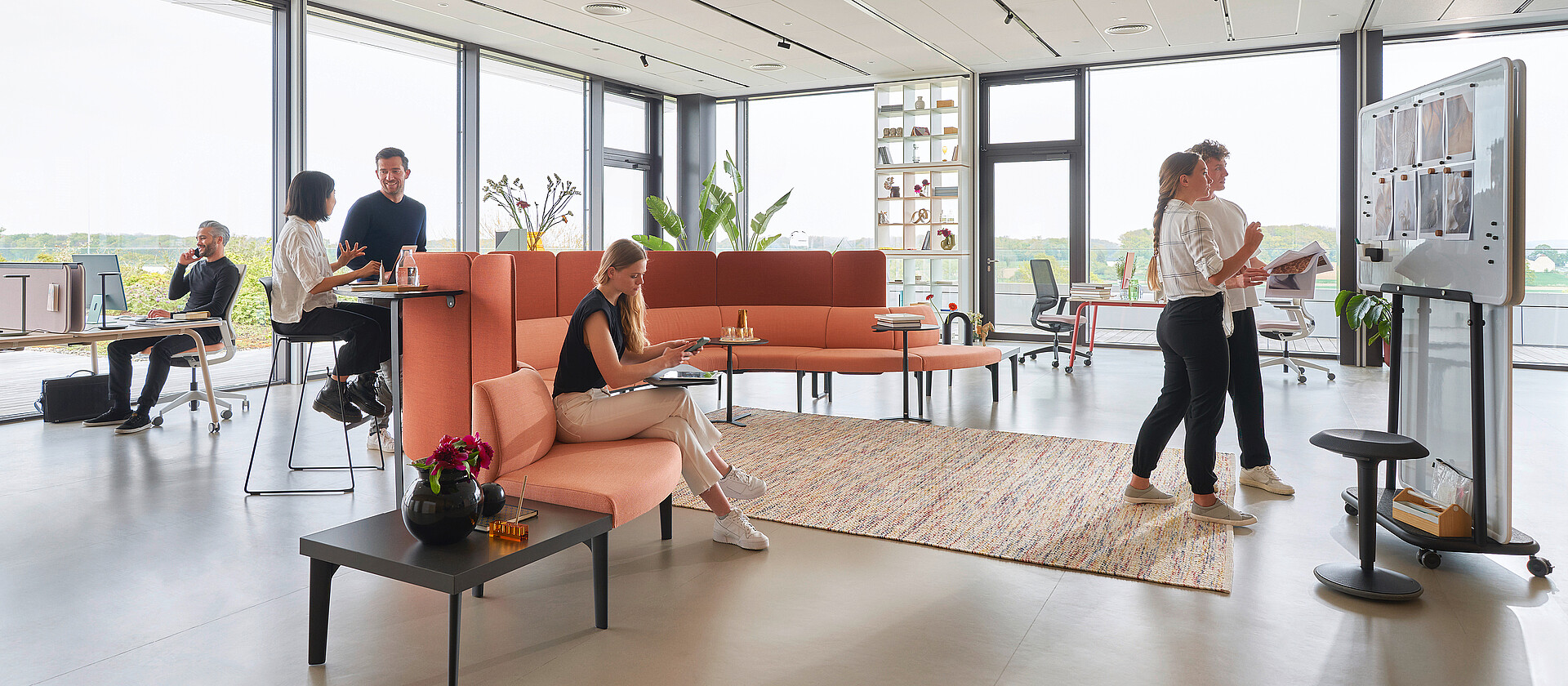 Work sofa for cosy offices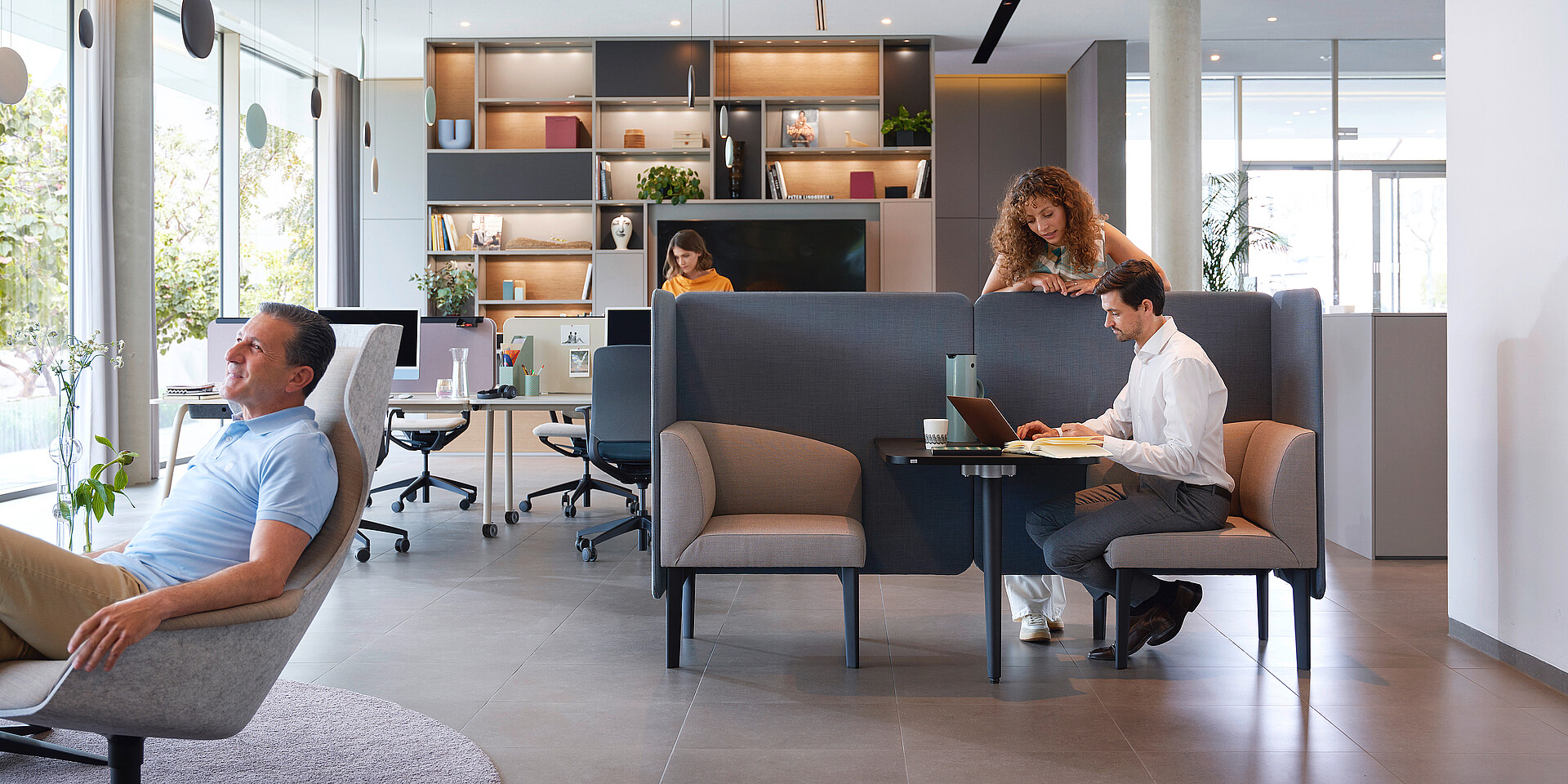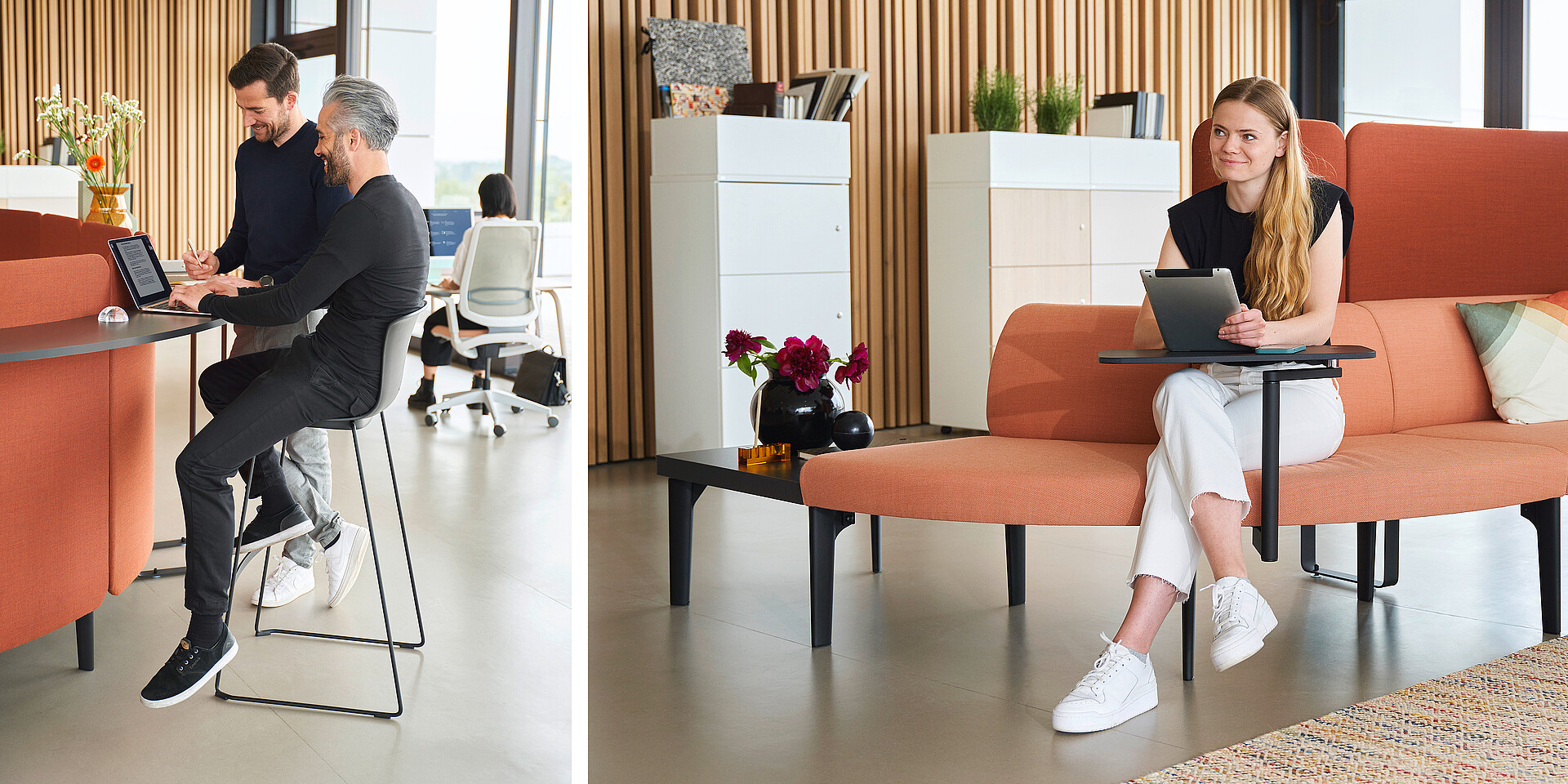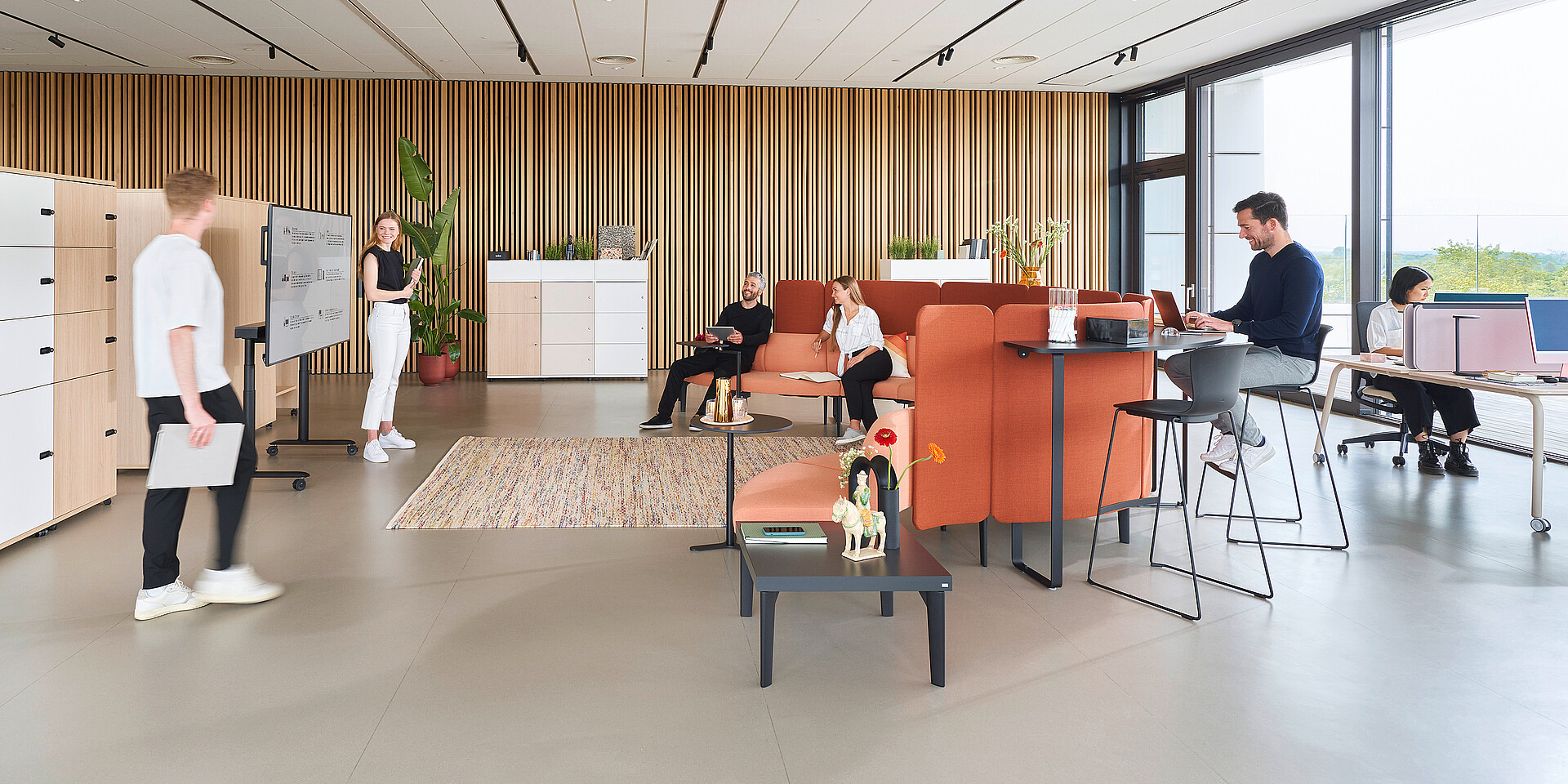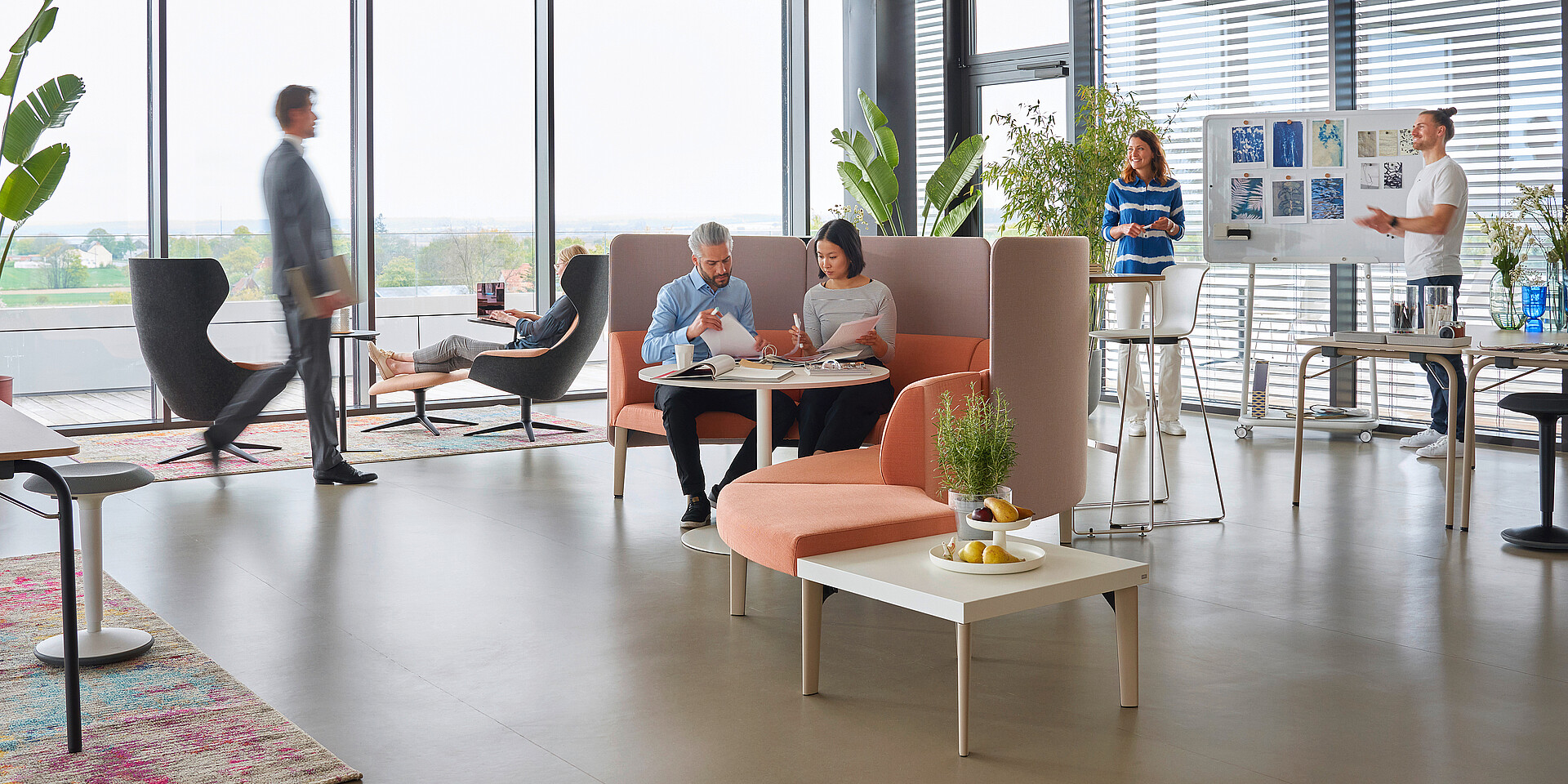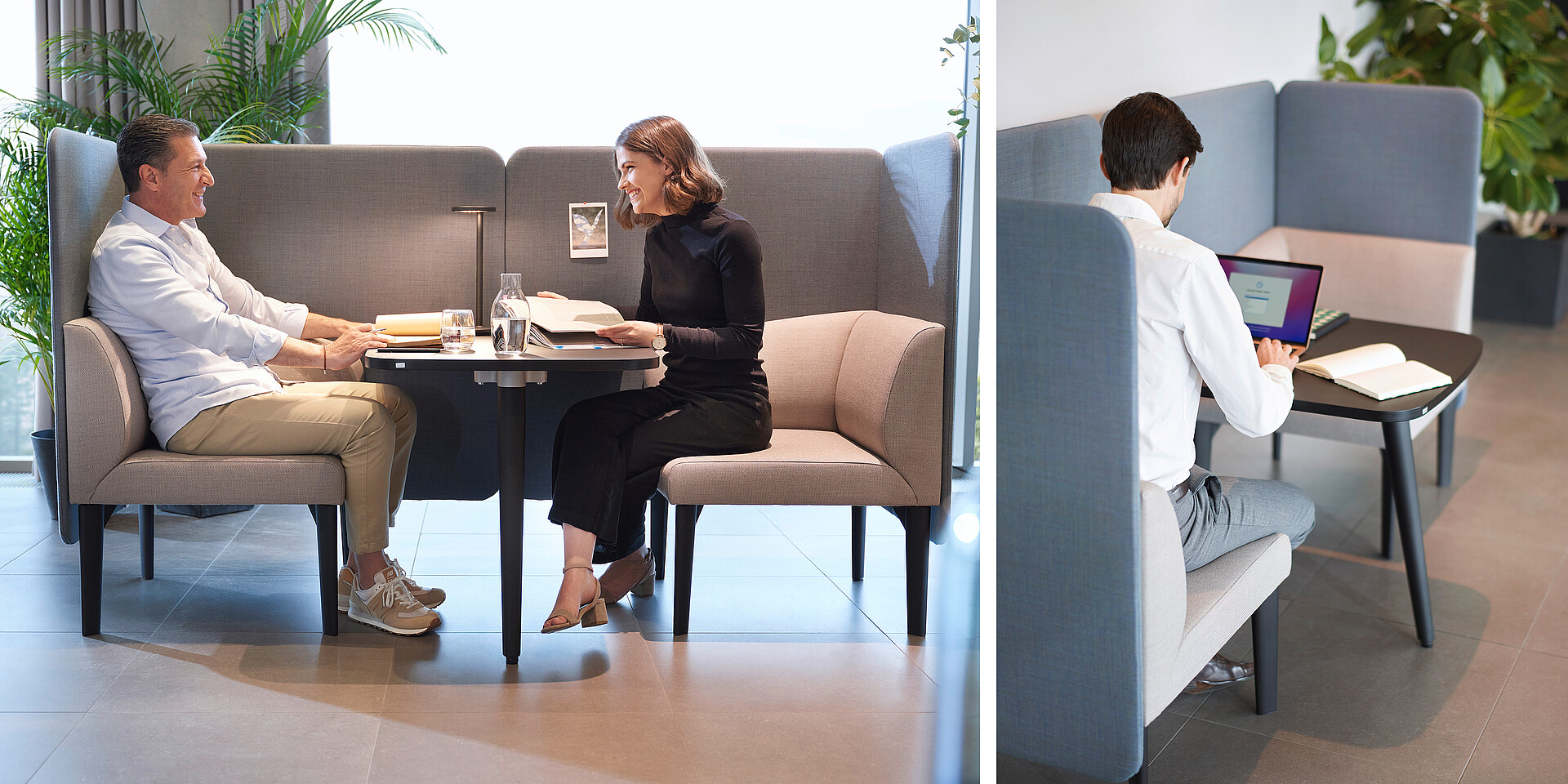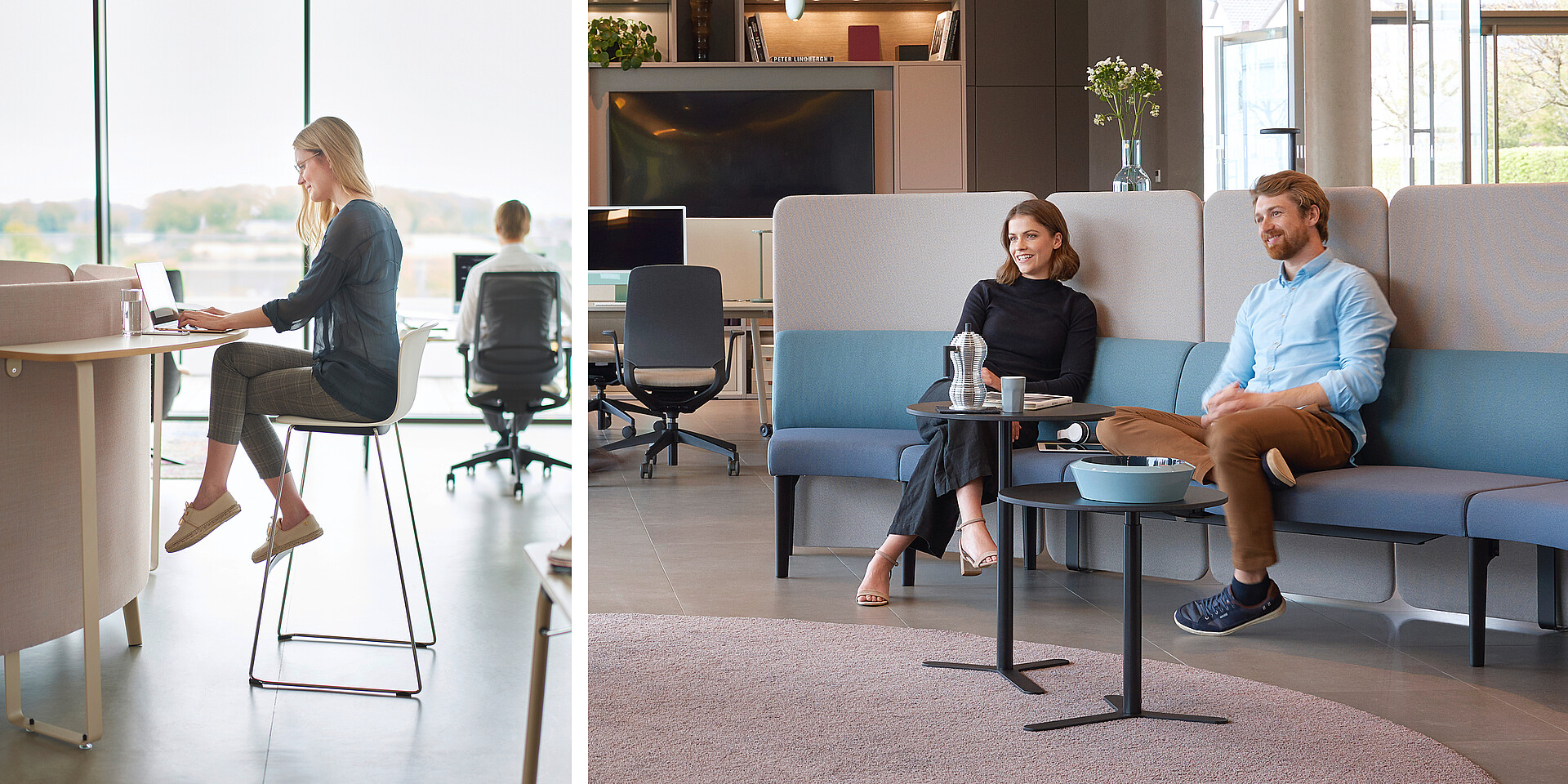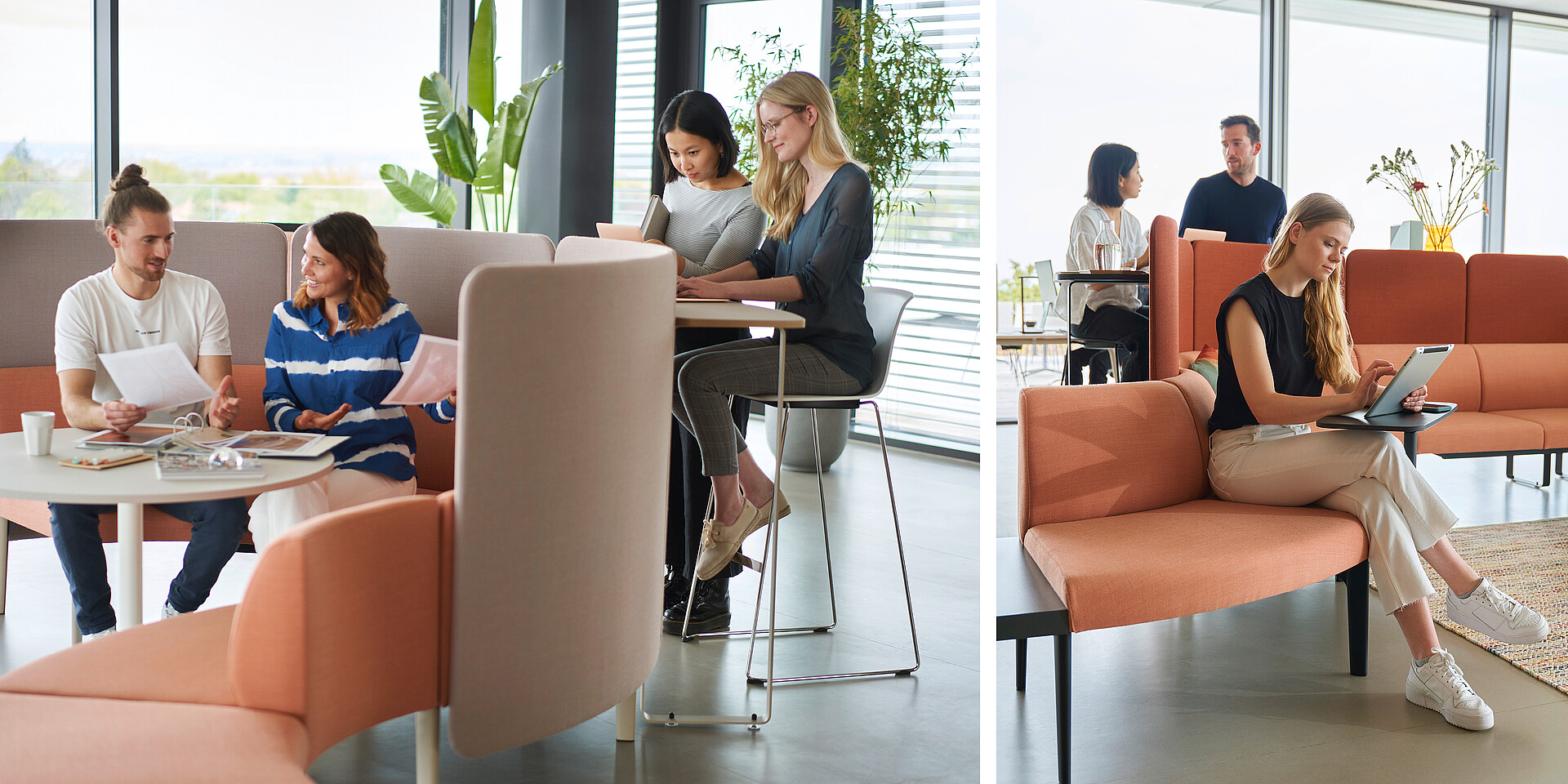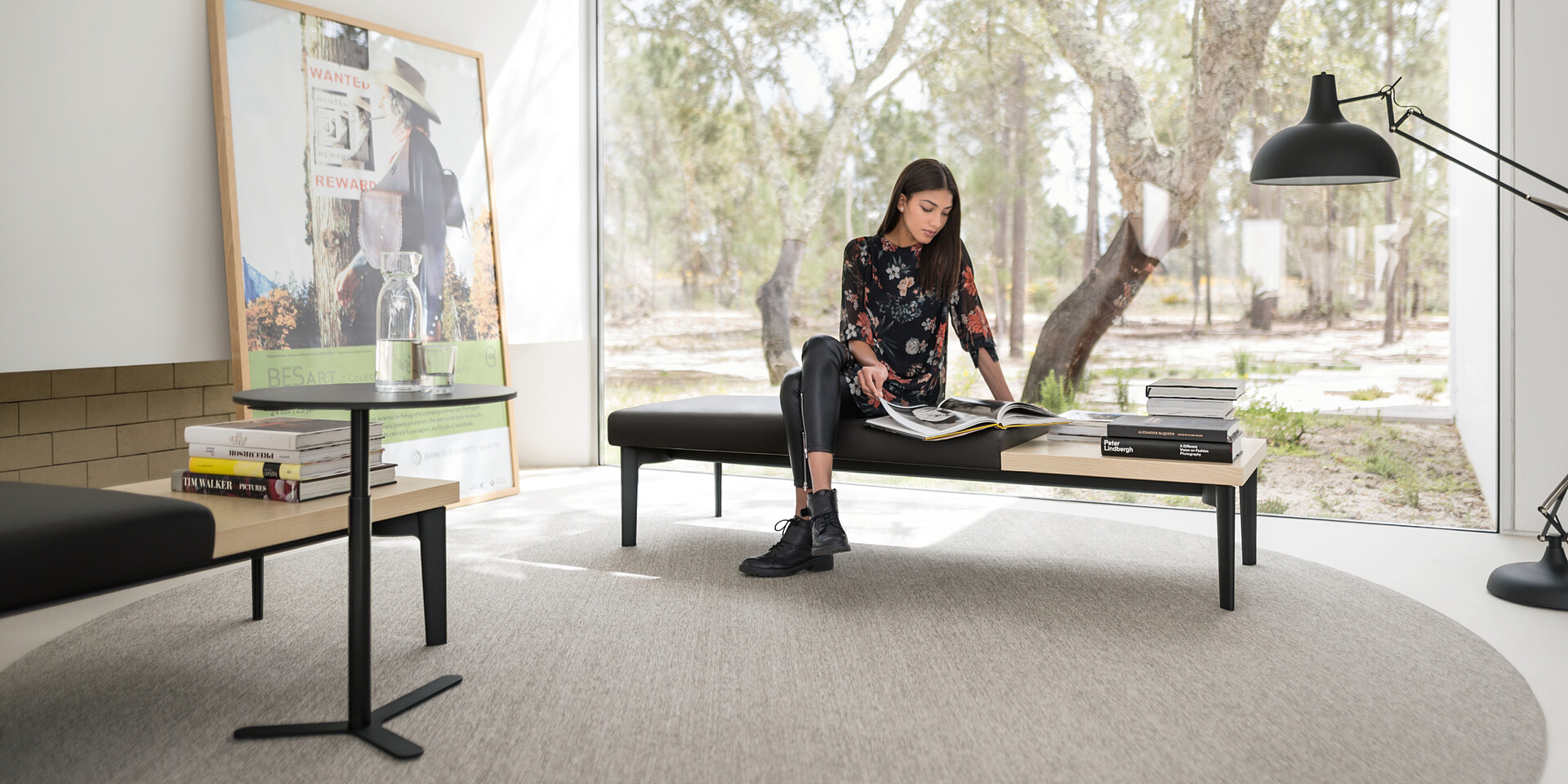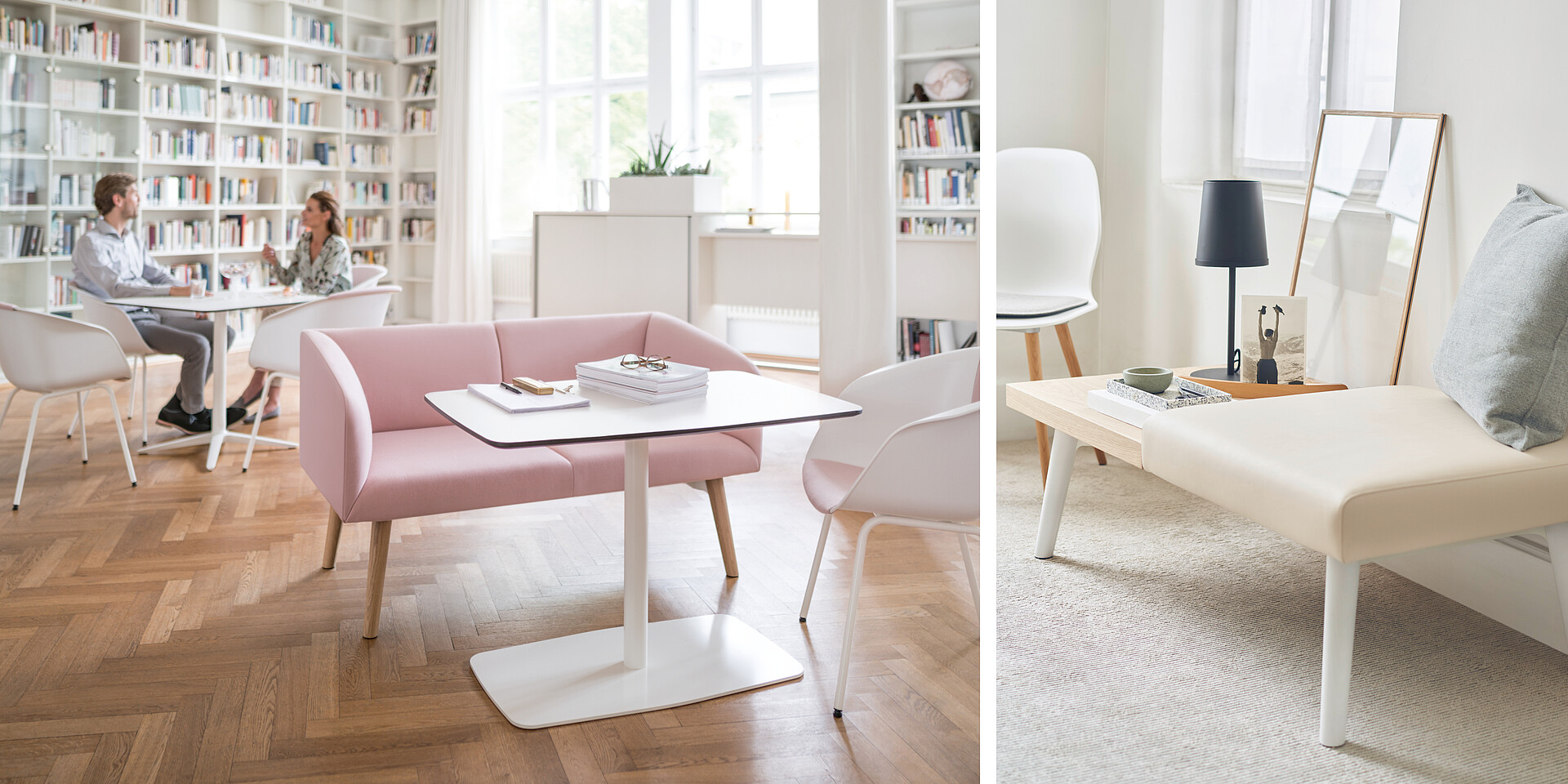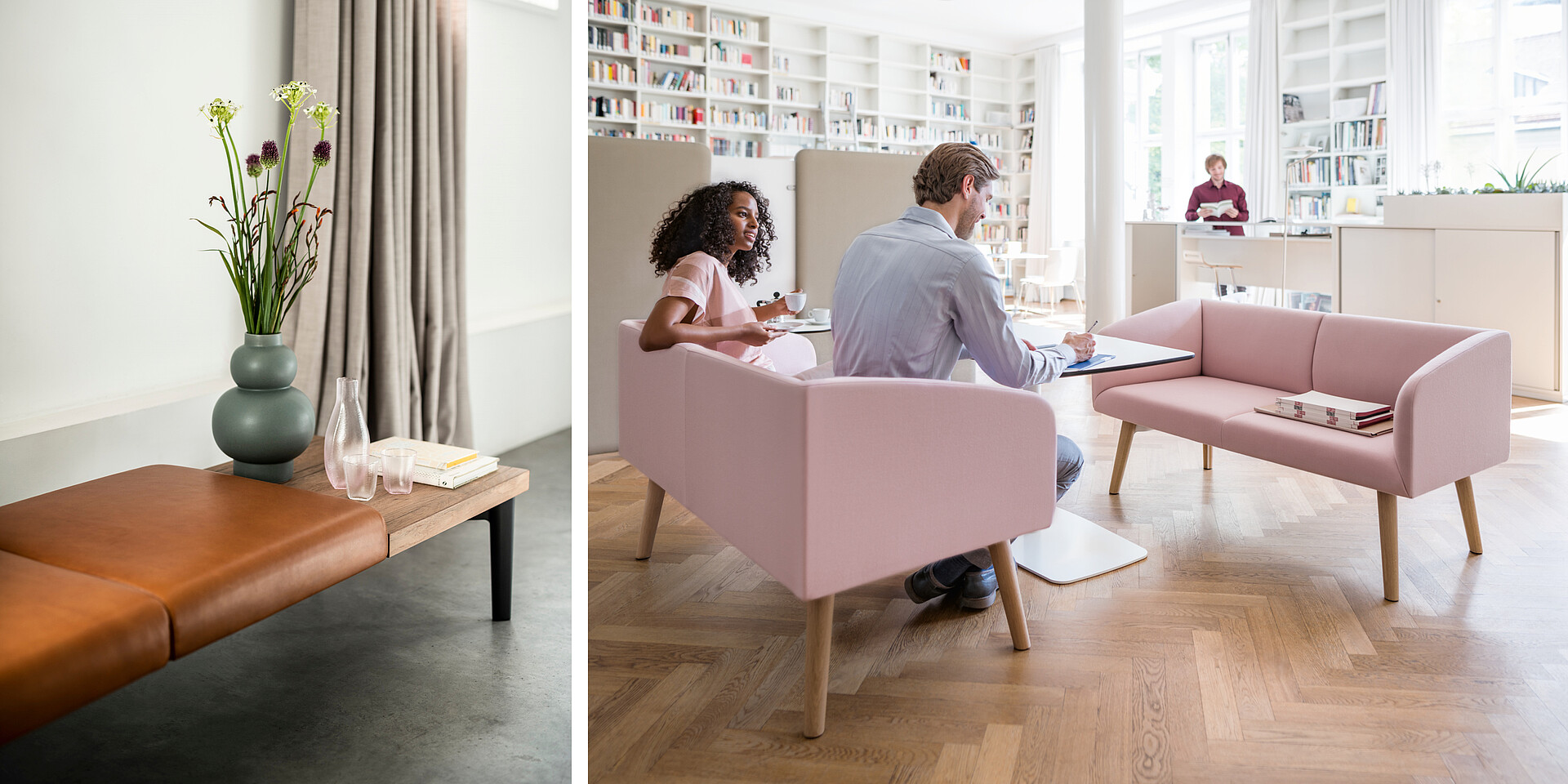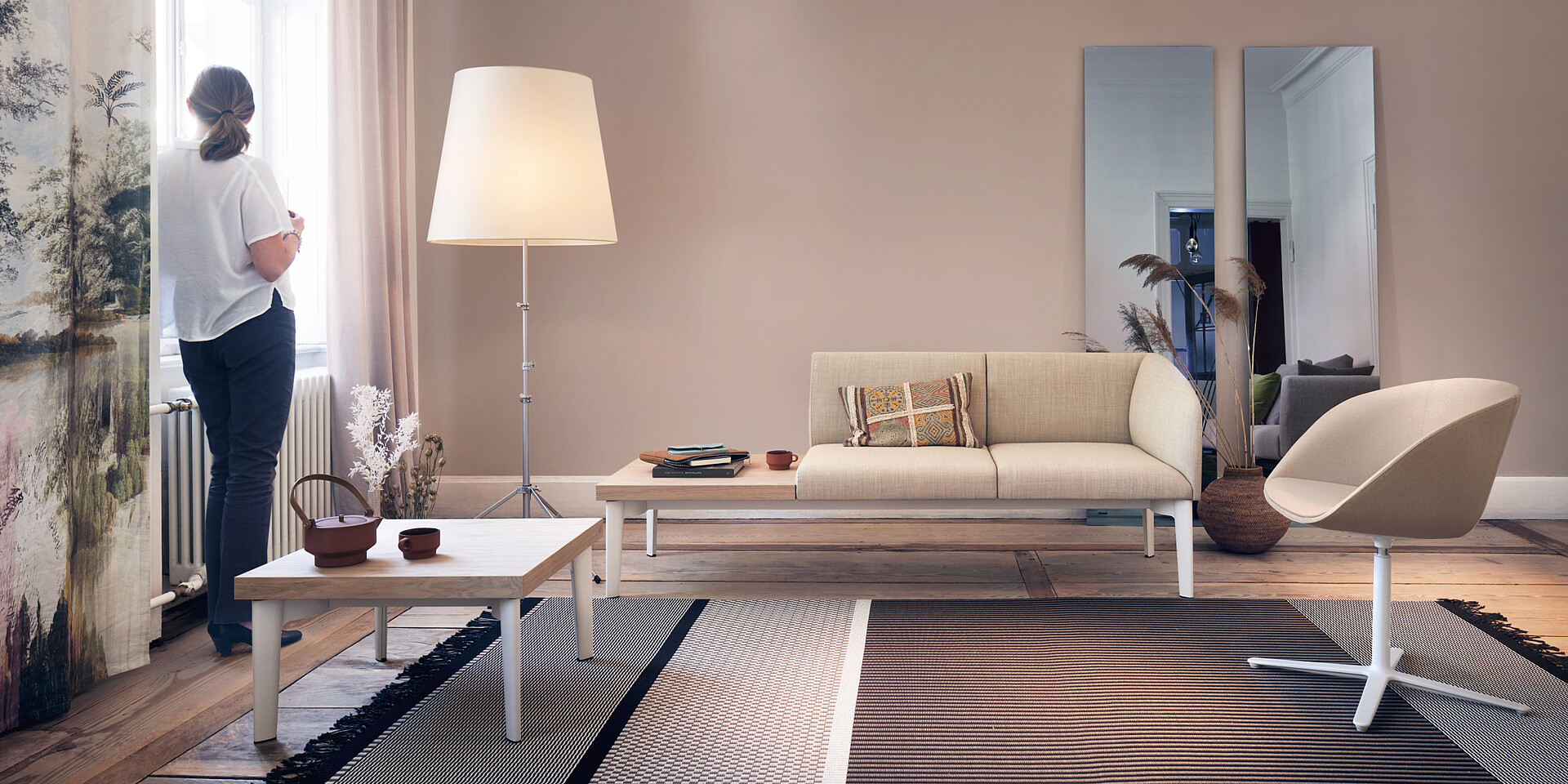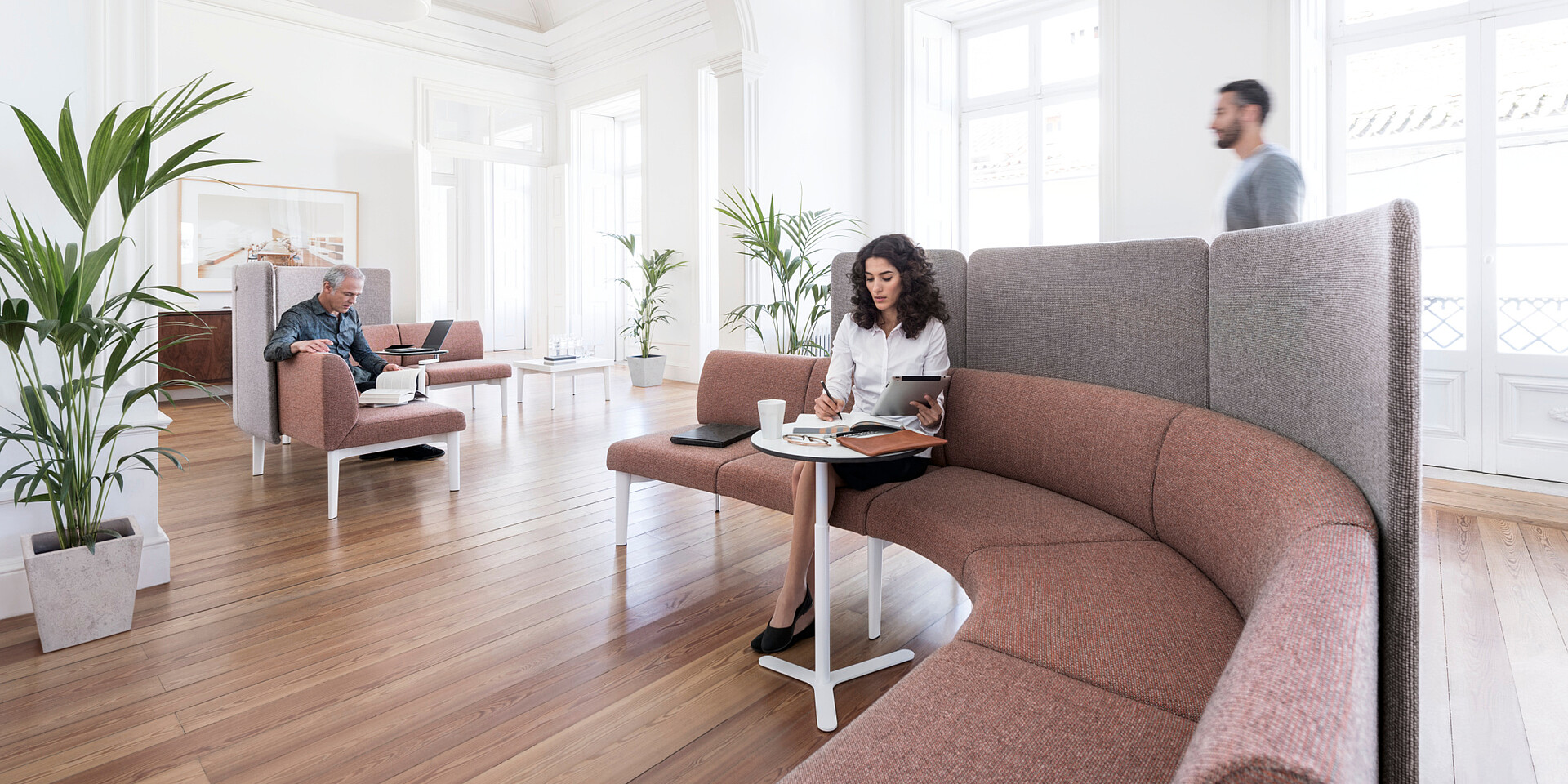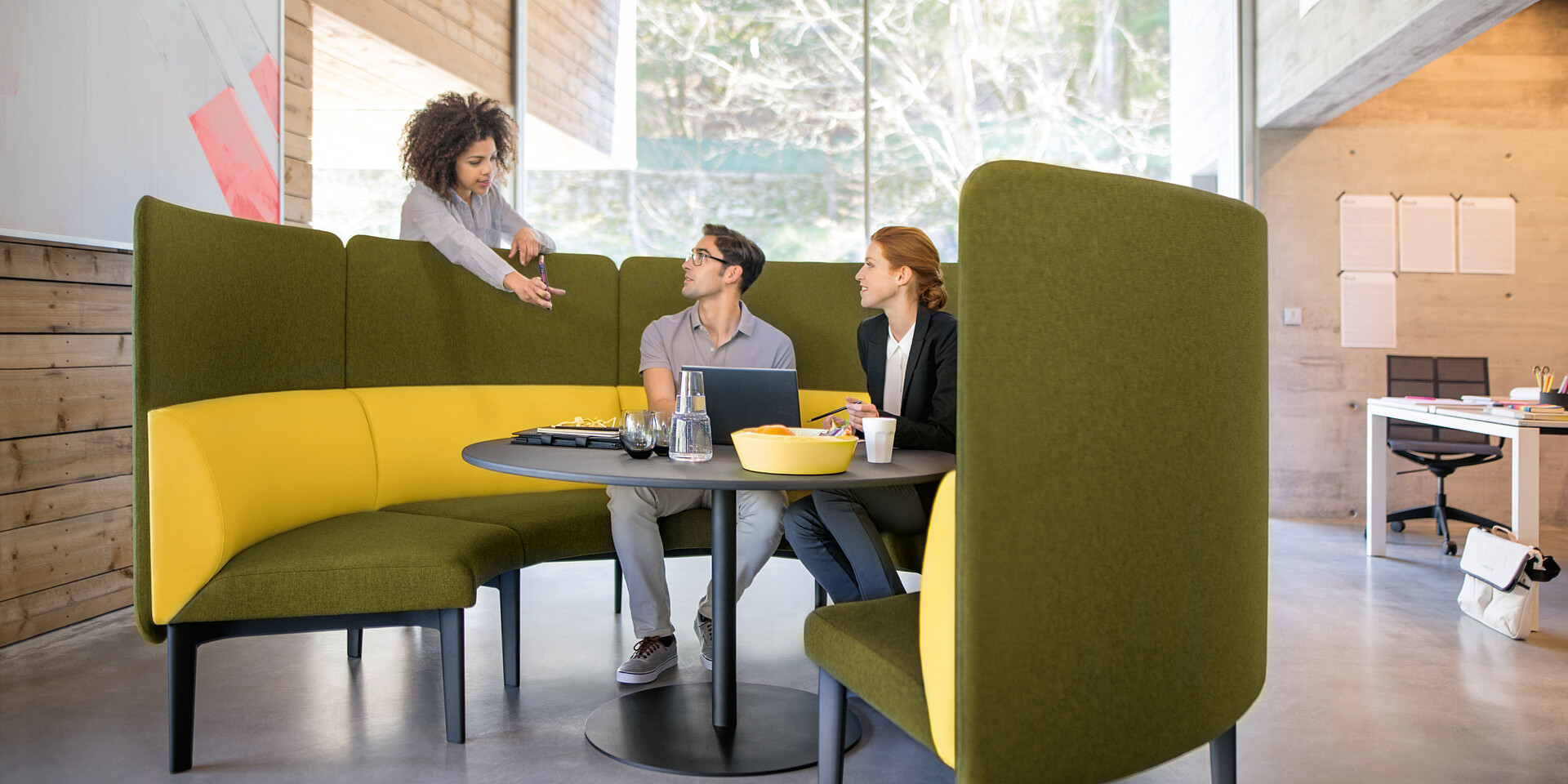 NEW: Now even more flexible
All modular elements have a linking system which allows for easy assembly and disassembly. Legs and privacy elements can be added or removed at a later point.

Configuration and installation
se:works is cleverly conceived with modular in design and has been perfectly engineered for multiple applications. The modules can be used individually or easily combined and connected. The range includes armchairs, sofas, individual workstations and bench elements with or without backrests. Privacy screens for open or screened solutions, shelves, tables as well as practical accessories for network and power connection complement the product range.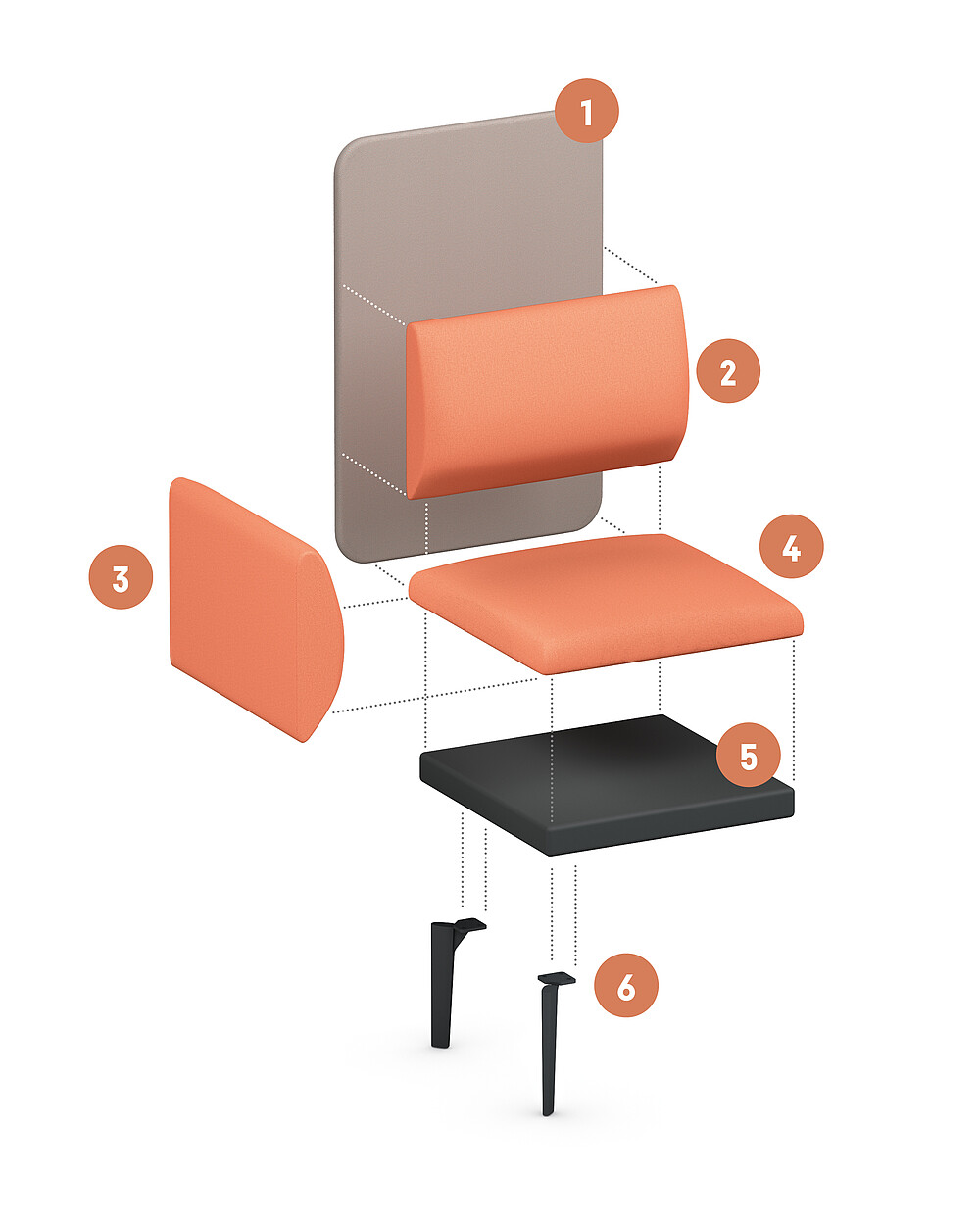 Individual elements, such as cushions, privacy screens and legs can also be ordered and fitted at a later stage. This means that existing configurations can be rearranged and adapted to new requirements.
1. Privacy screens (standard or floor-level)
2. Backrest upholstery
3. Corner back
4. Seat upholstery or
5. Shelf
6. Legs

Variability of dimensions
All linear se:works modules can be configured and ordered with centimetre precision.
Suggested configurations
Popular sofa designs are available already pre-configured
Options:
1 Privacy screen: Standard or floor-level
2 With worktop
3 With castors
More information in the system overview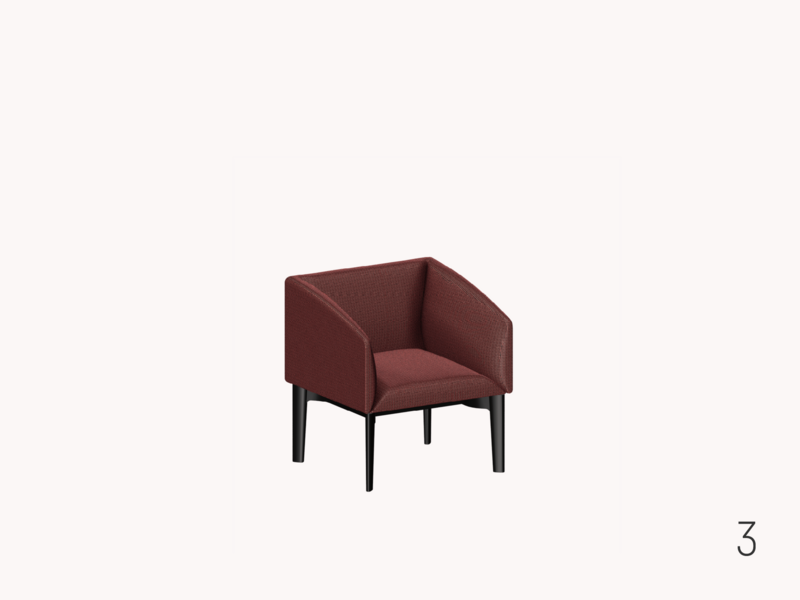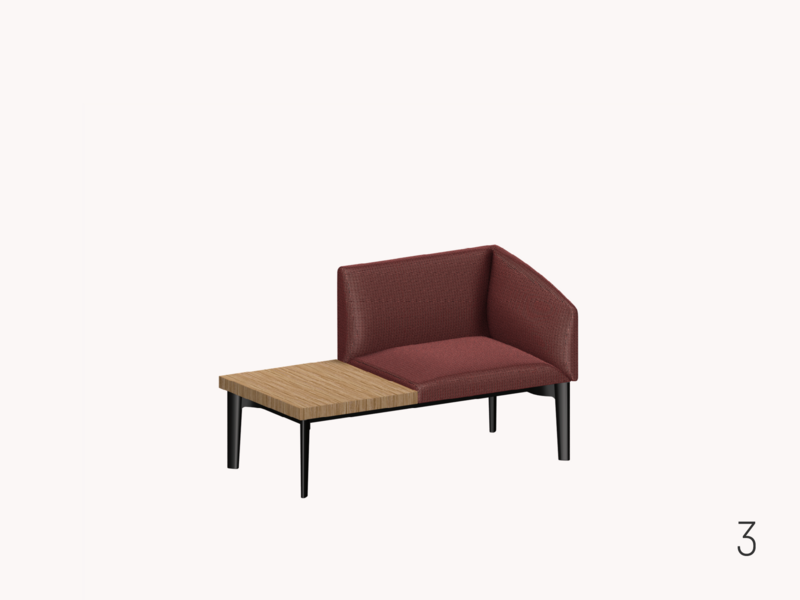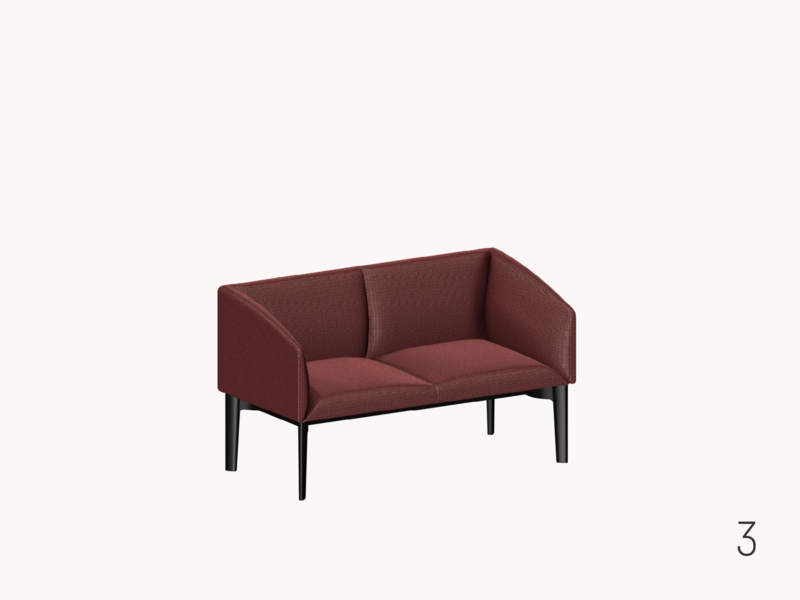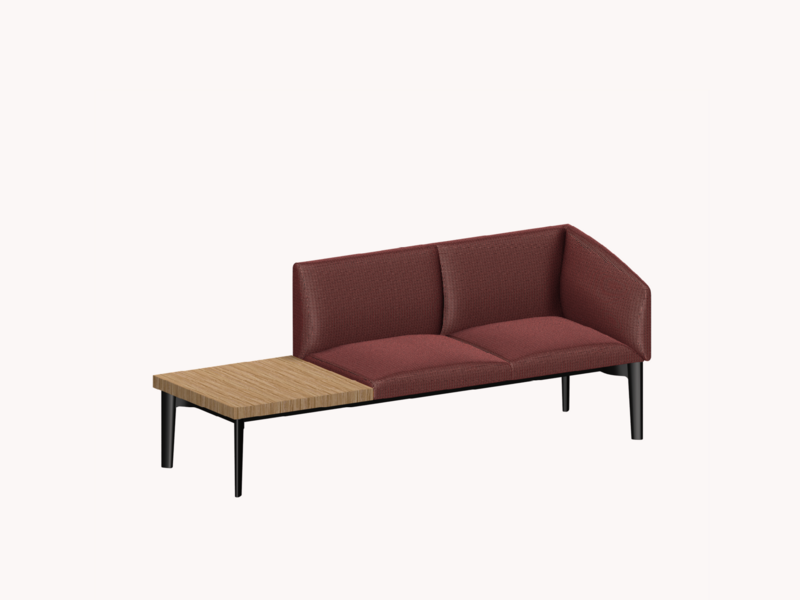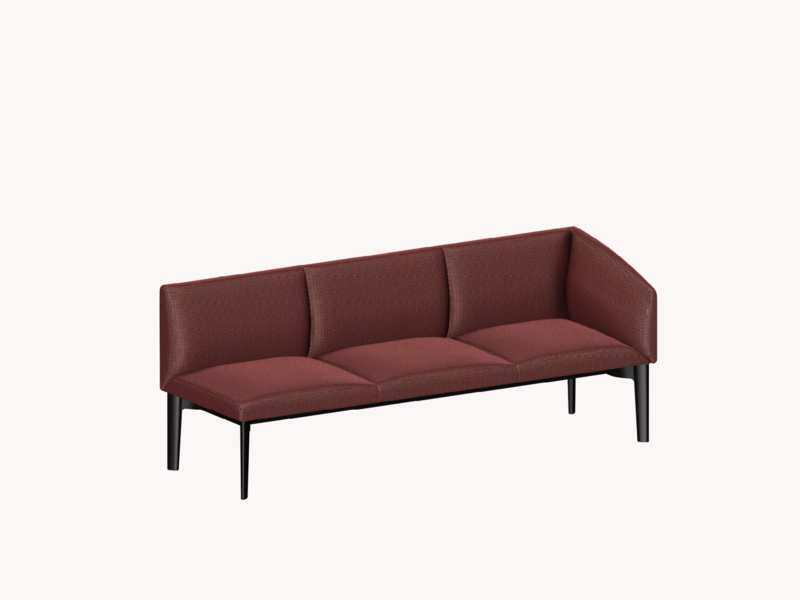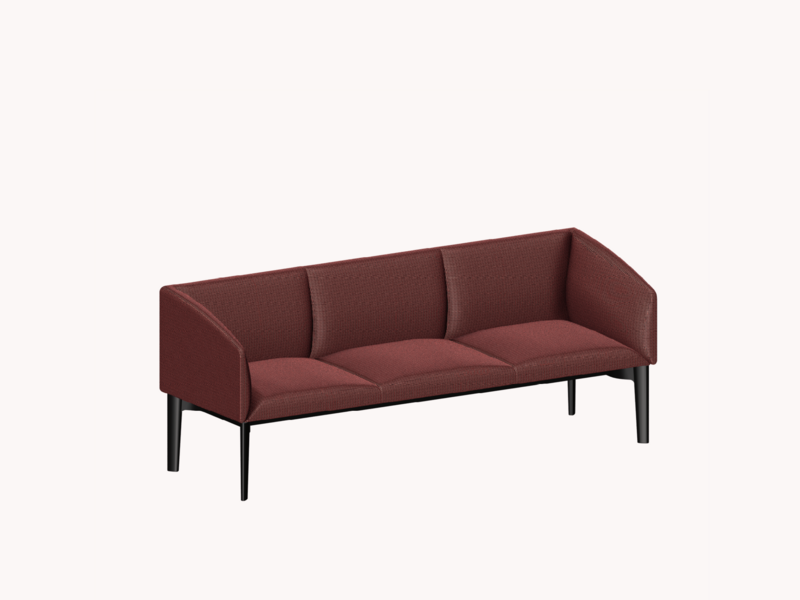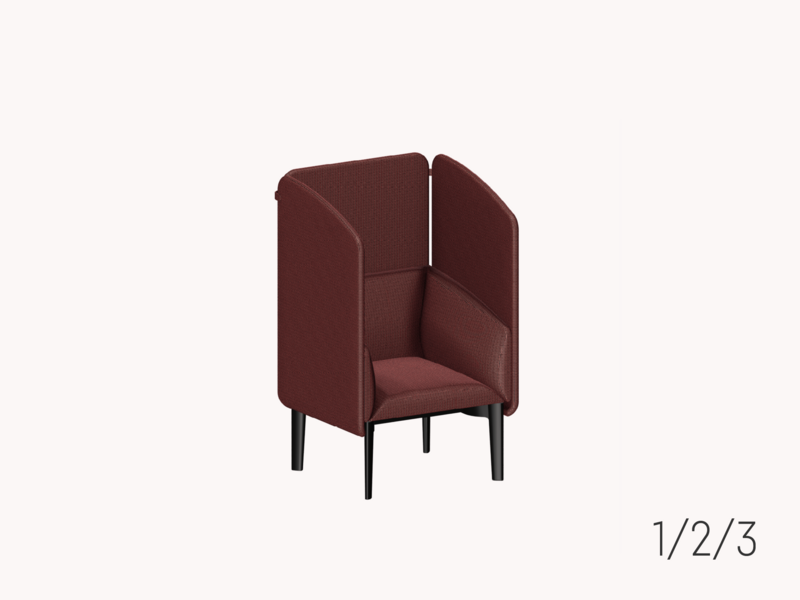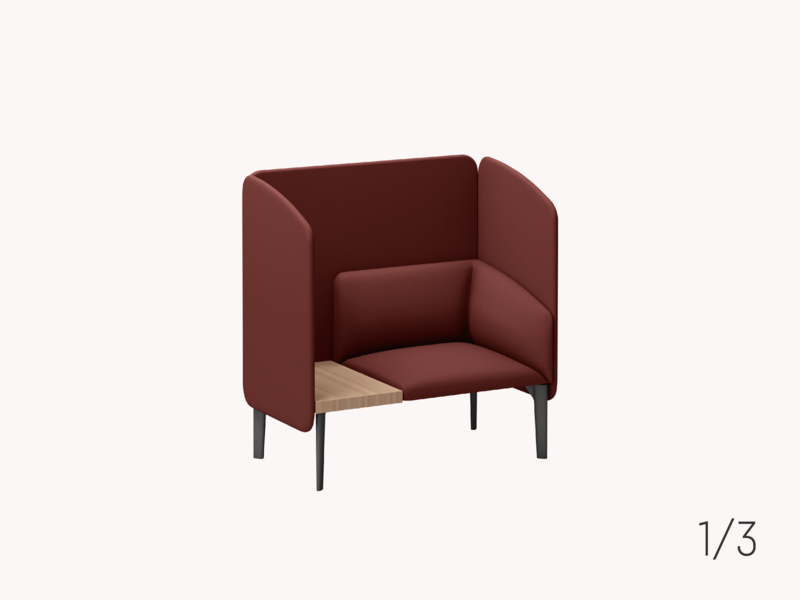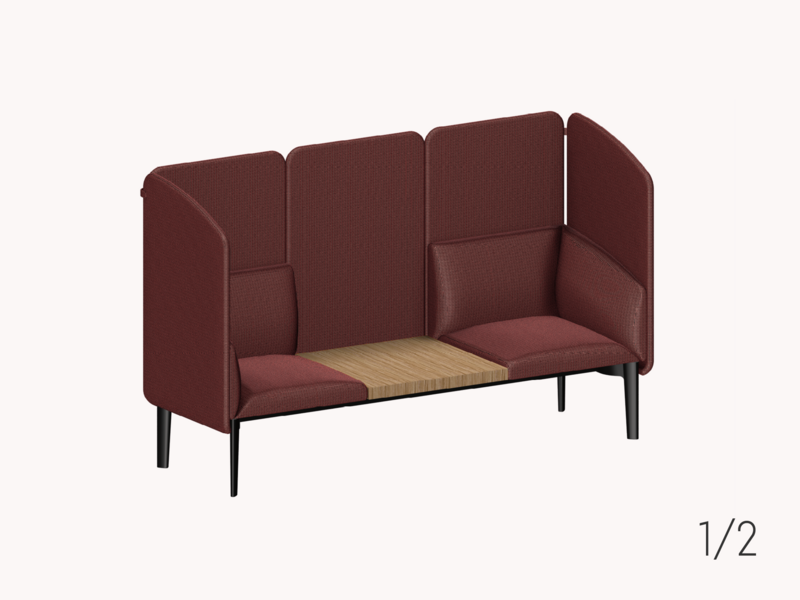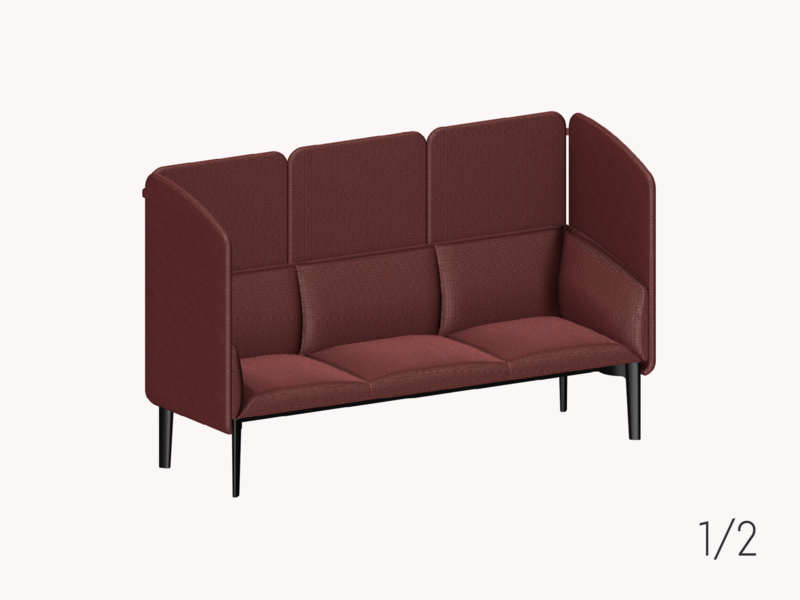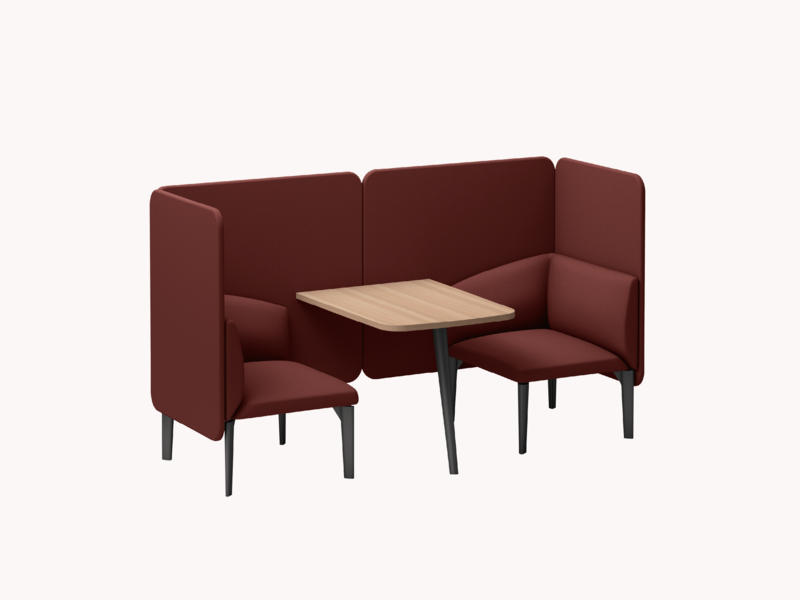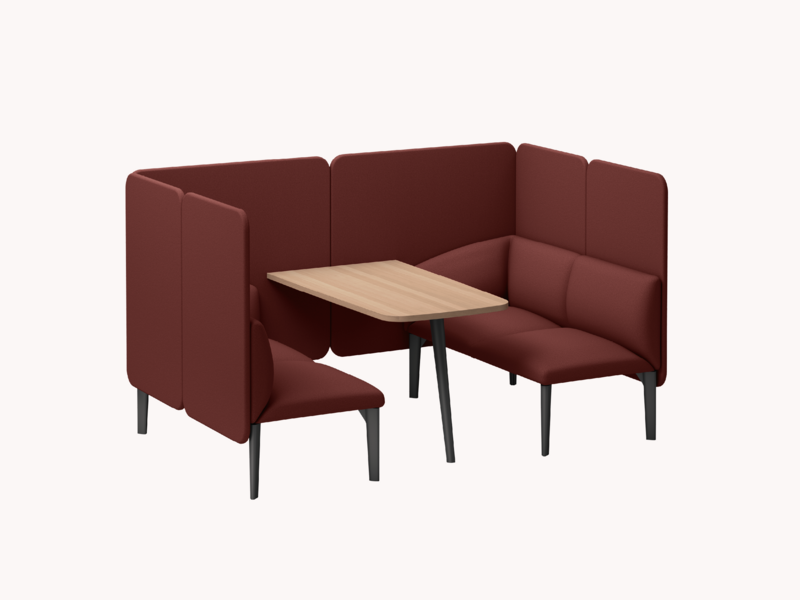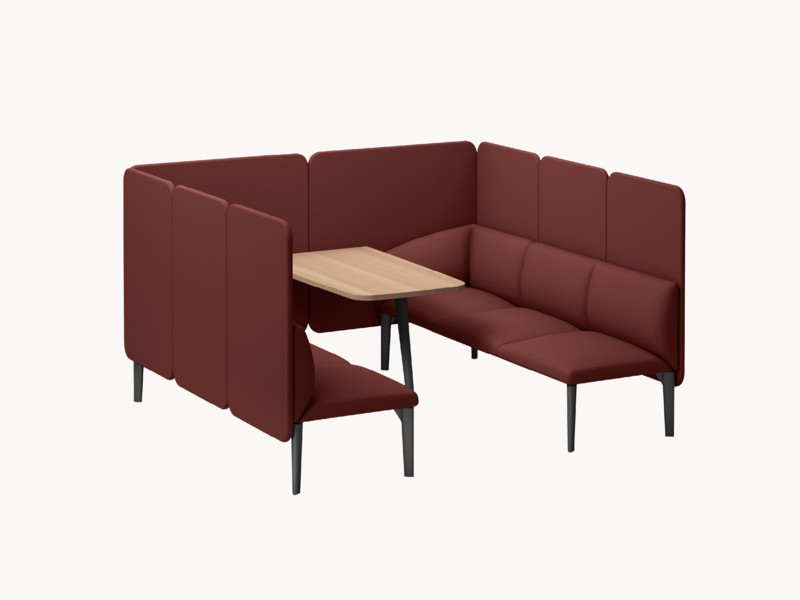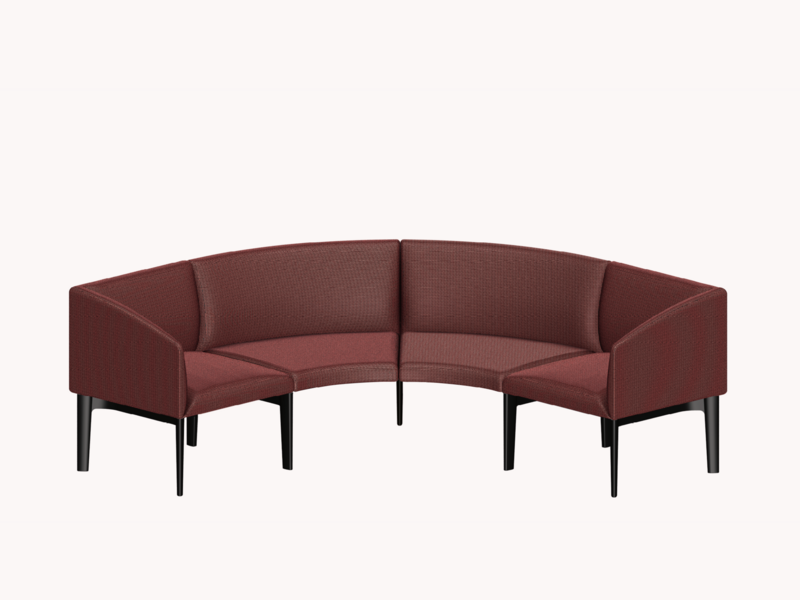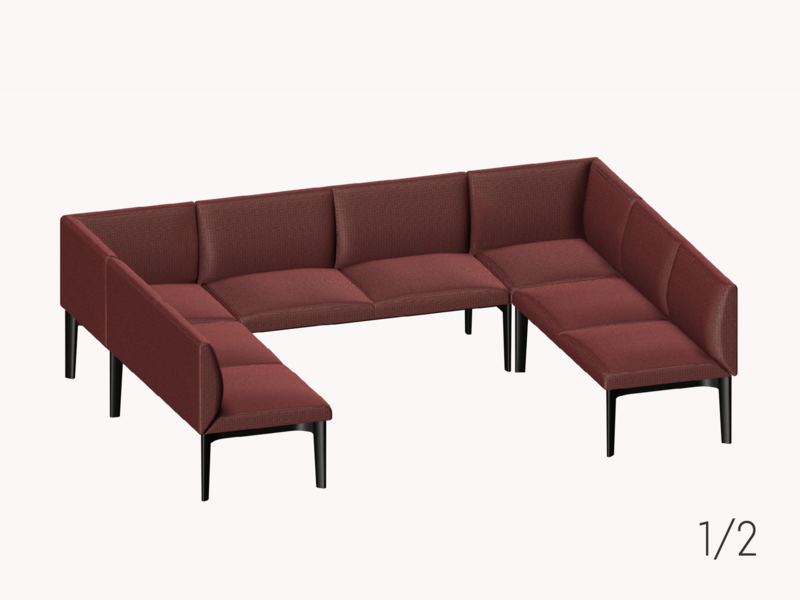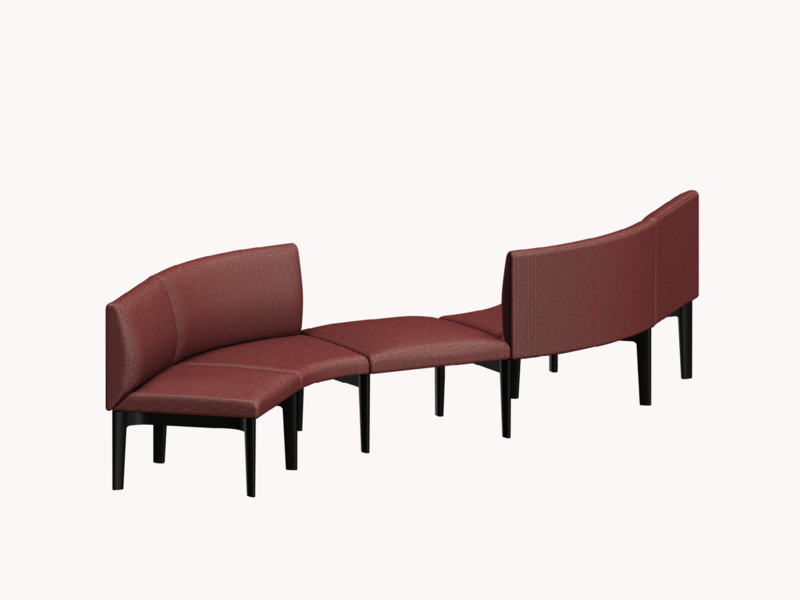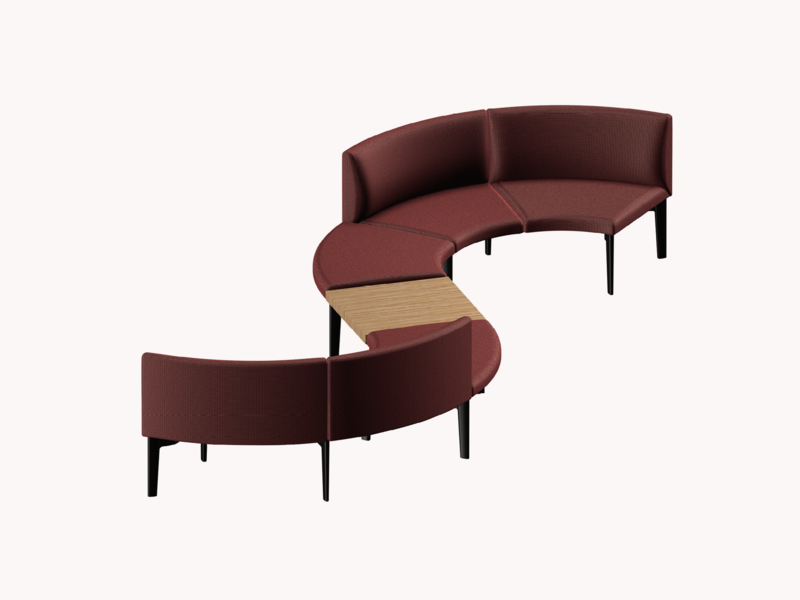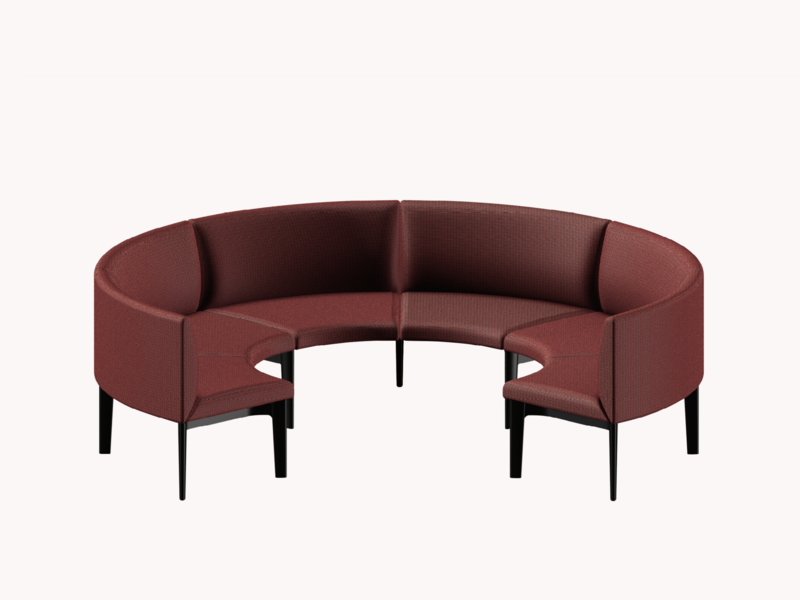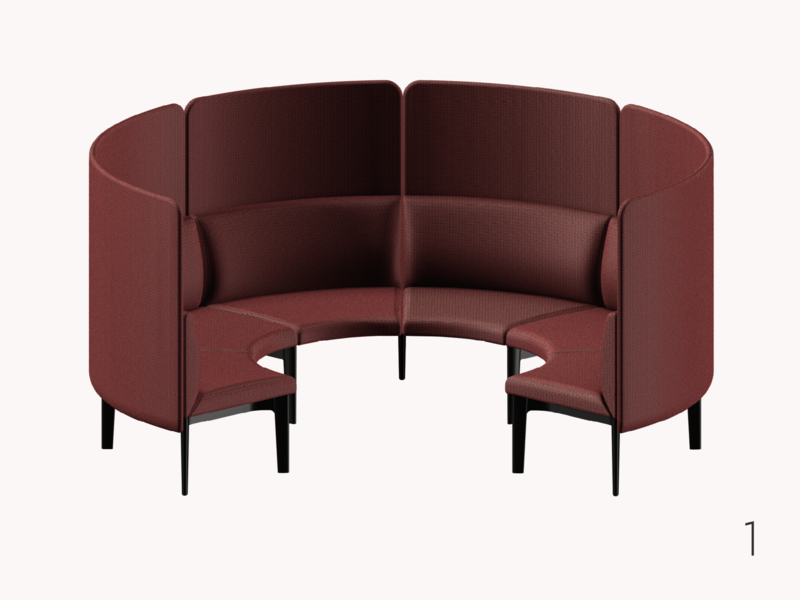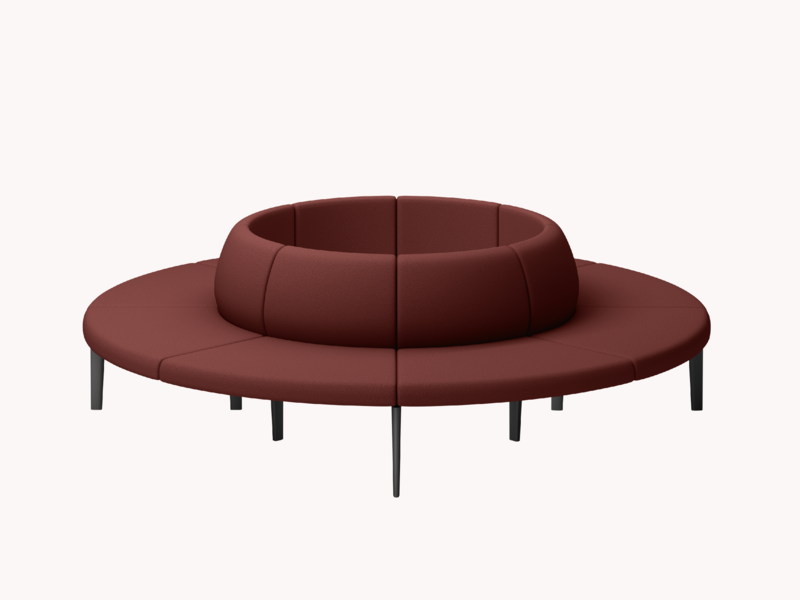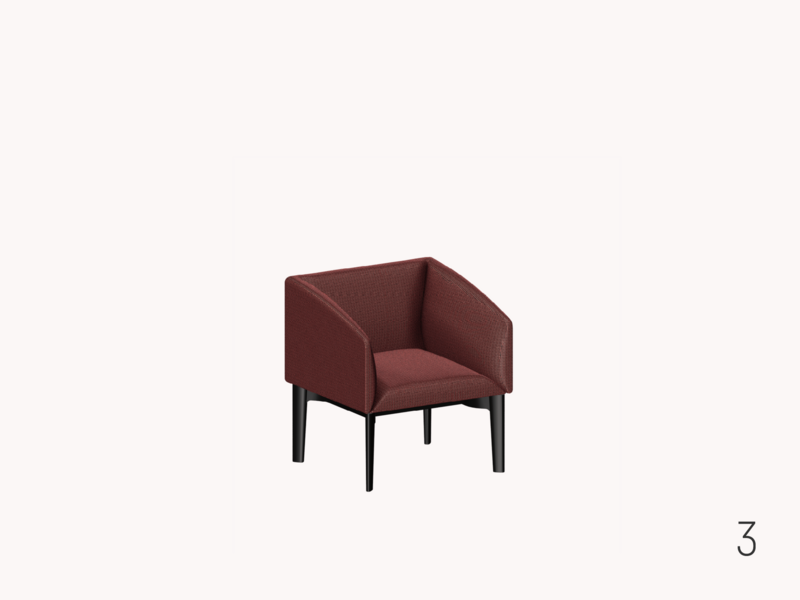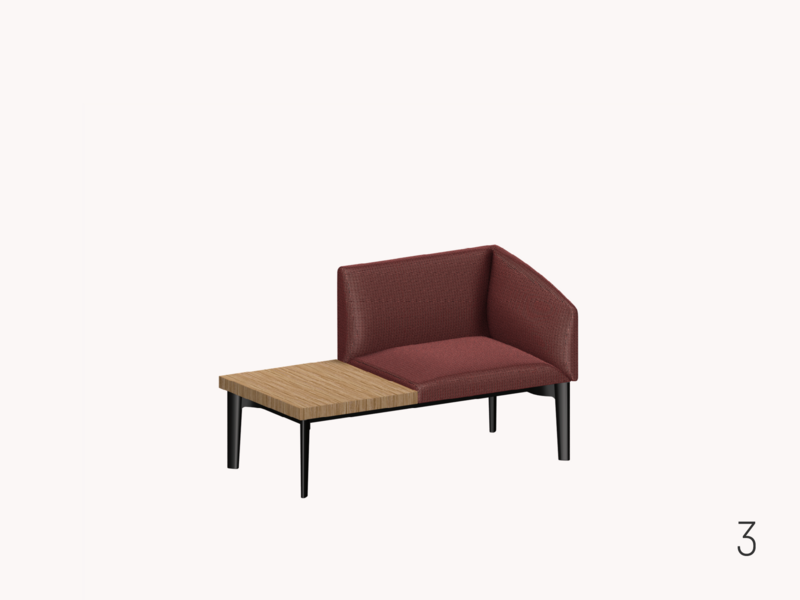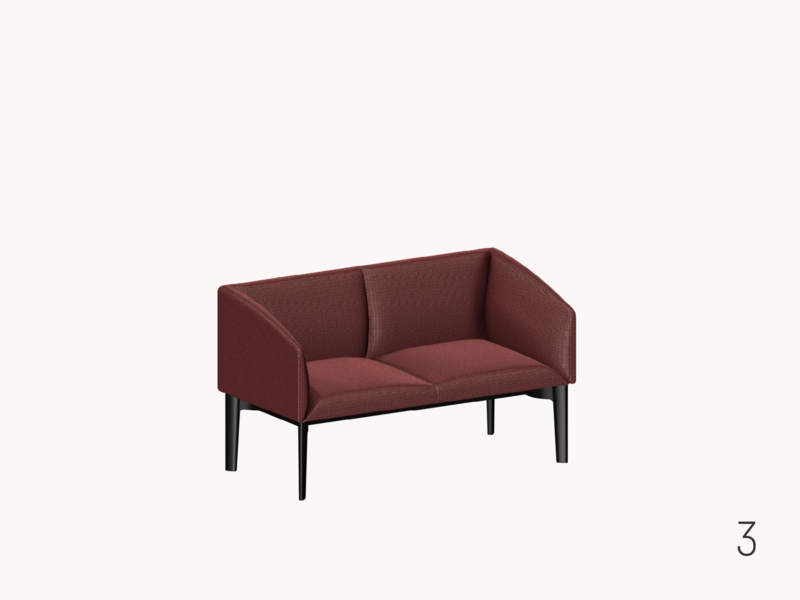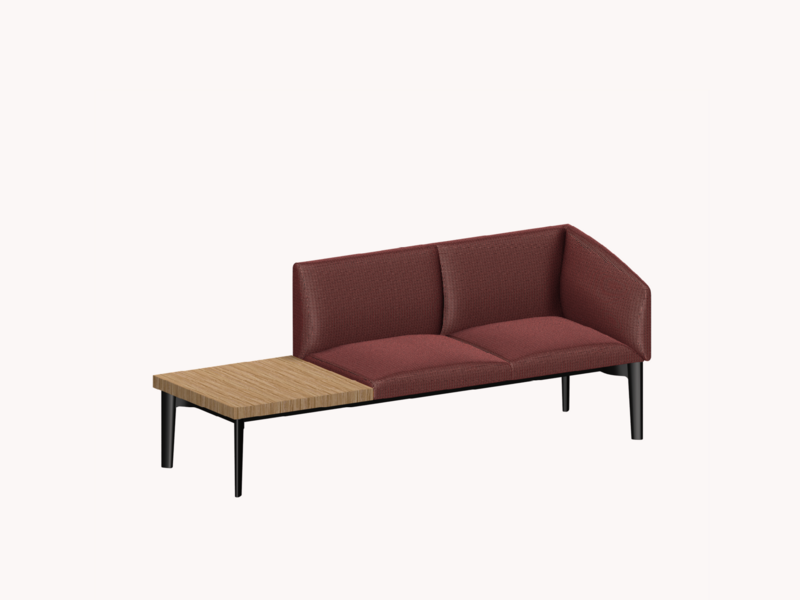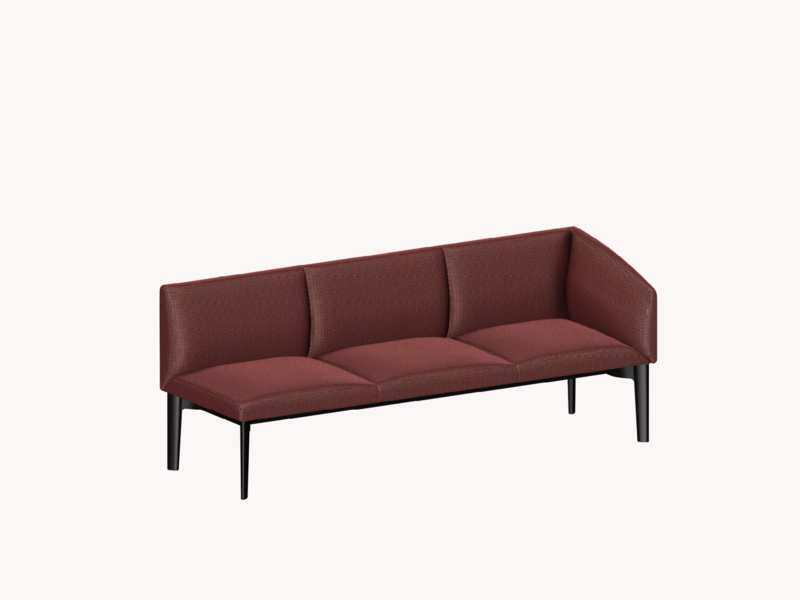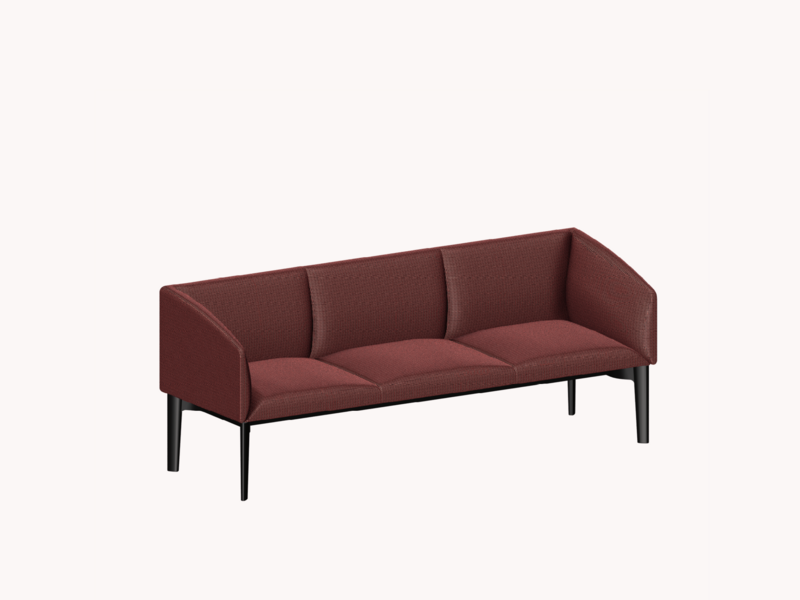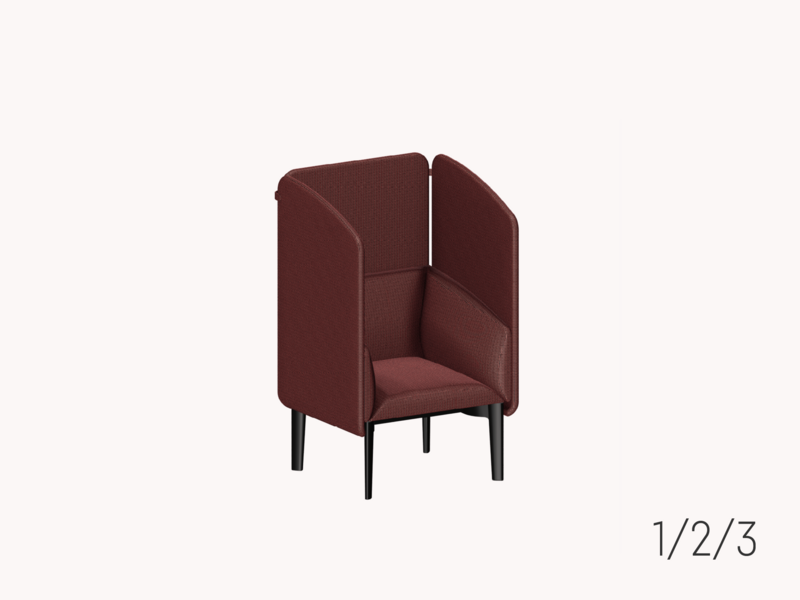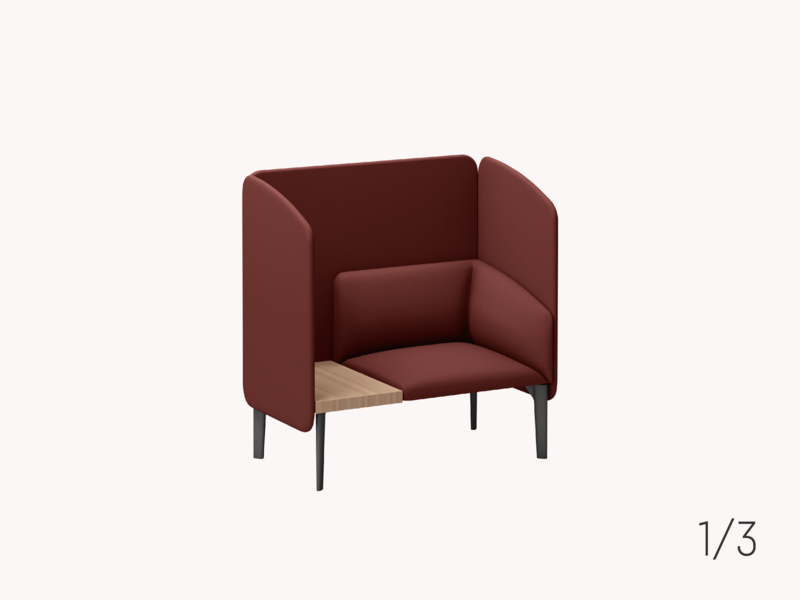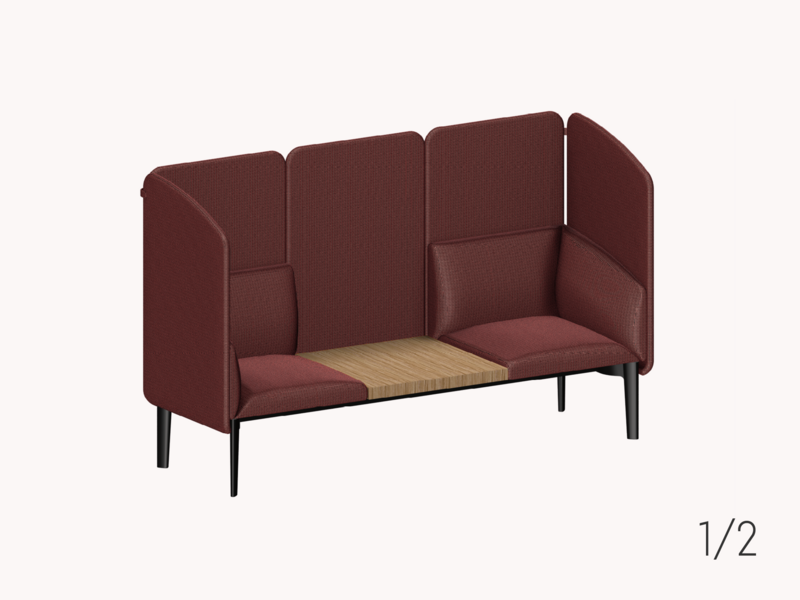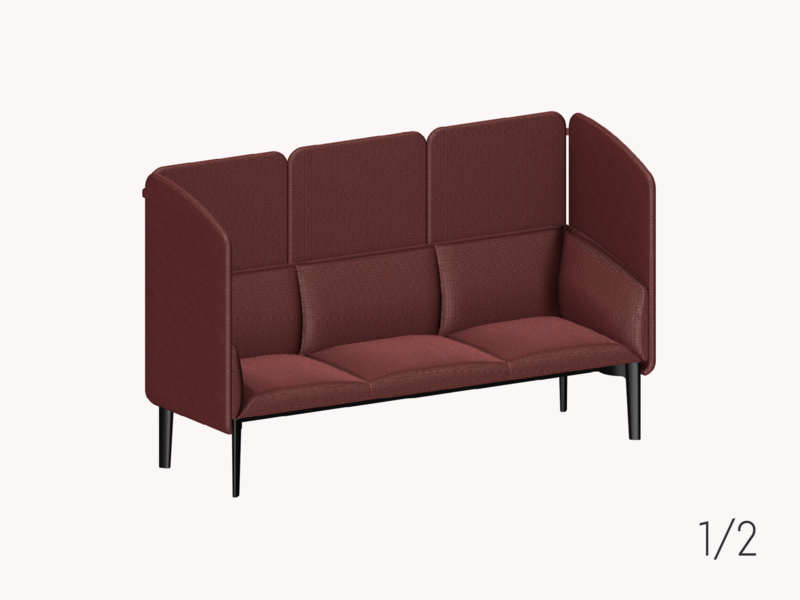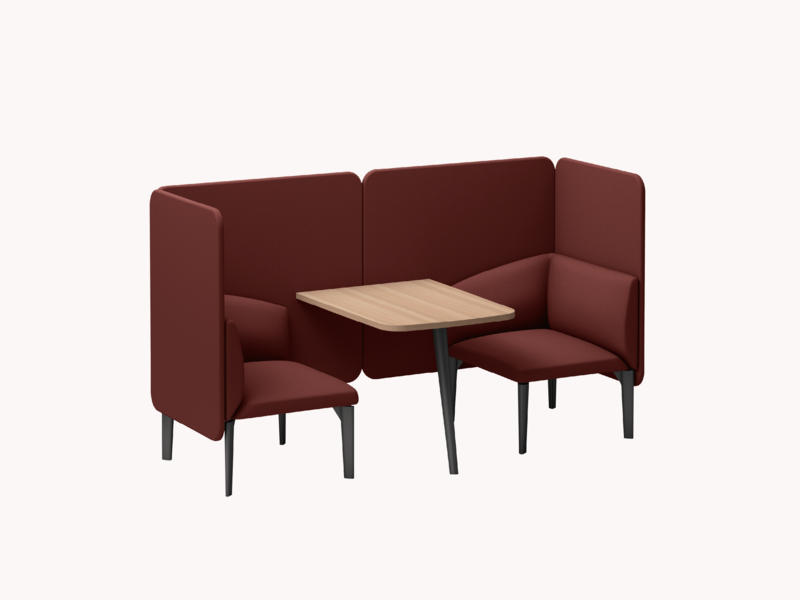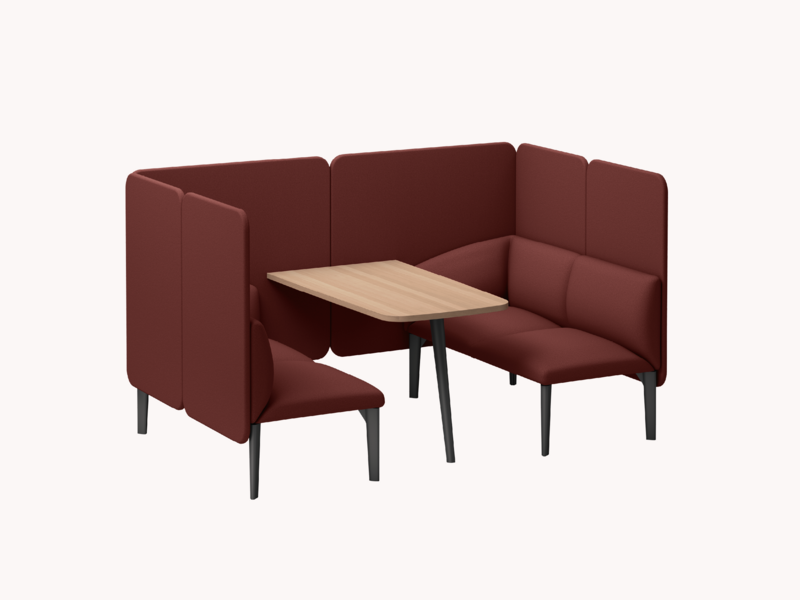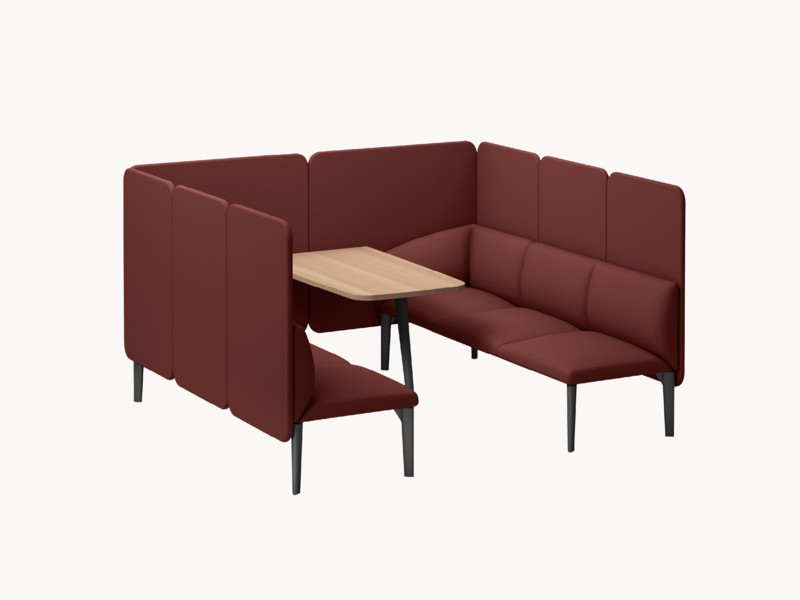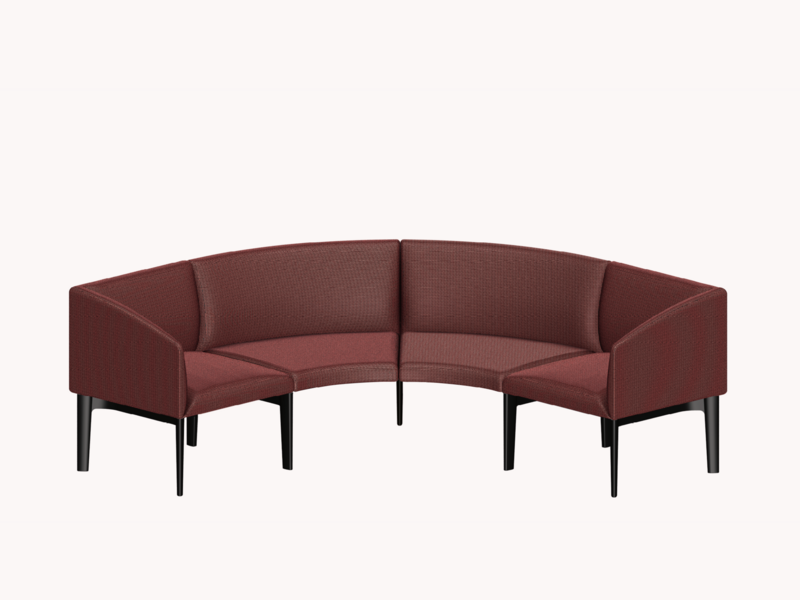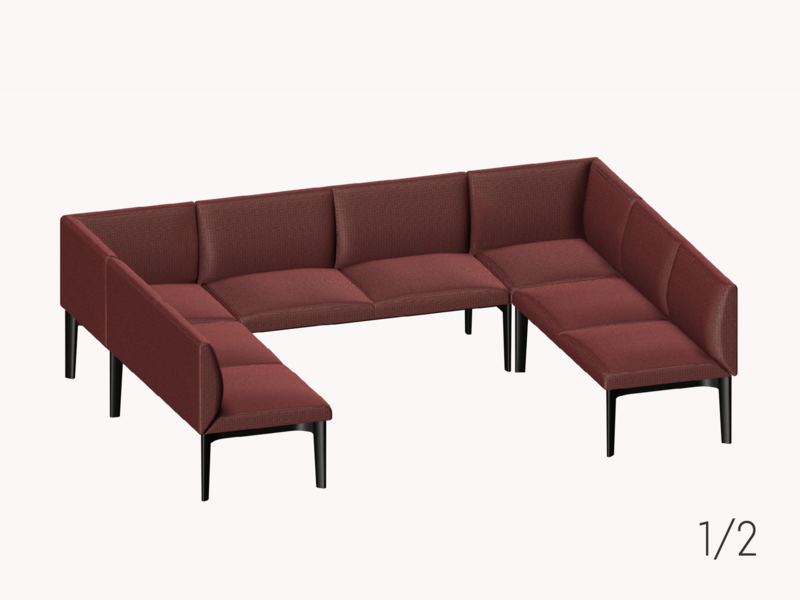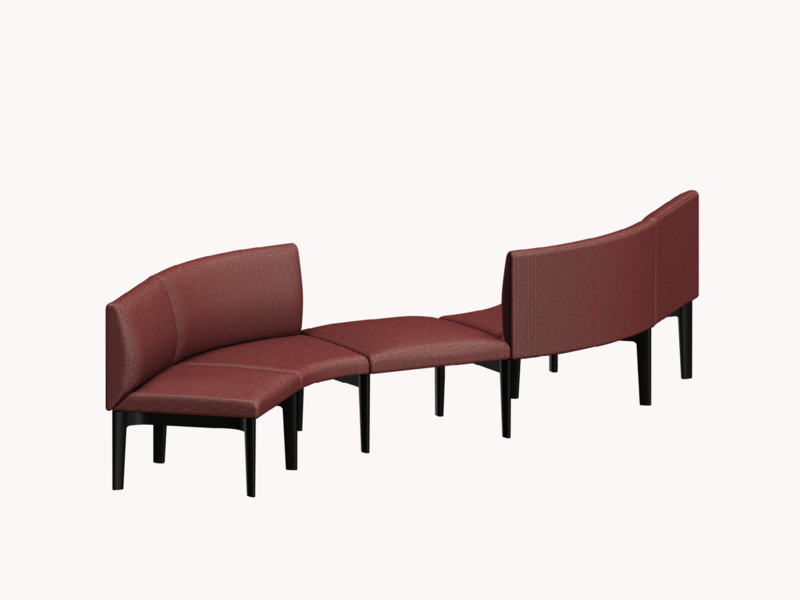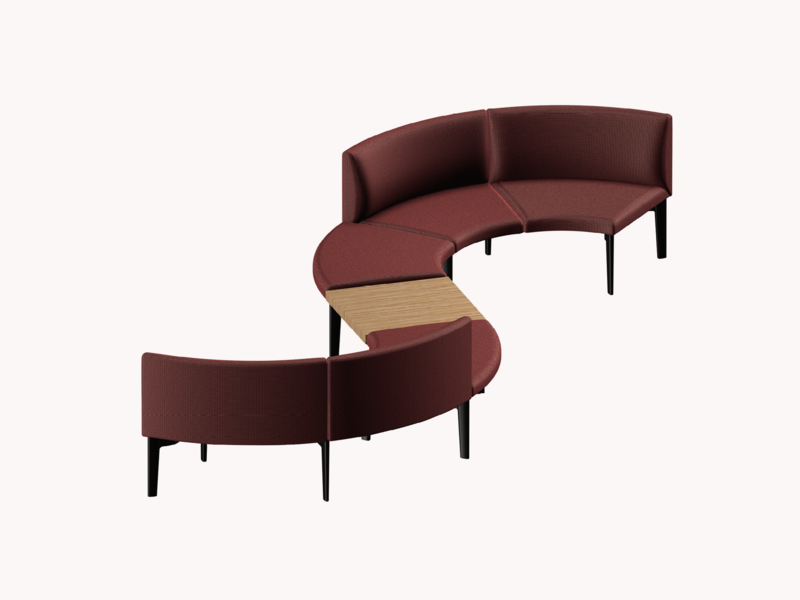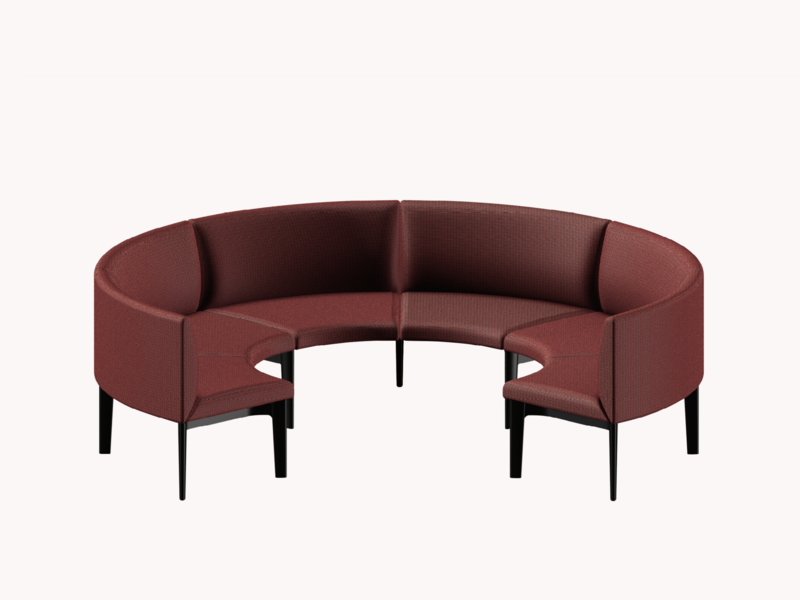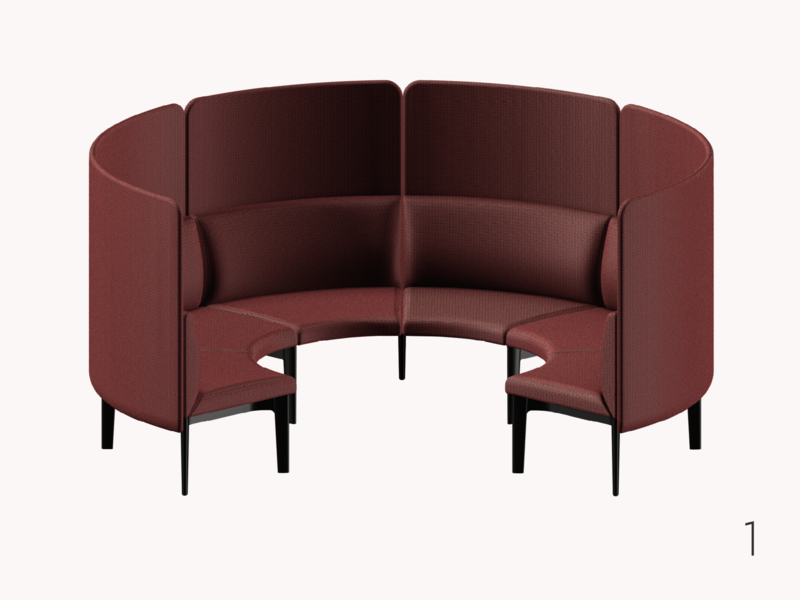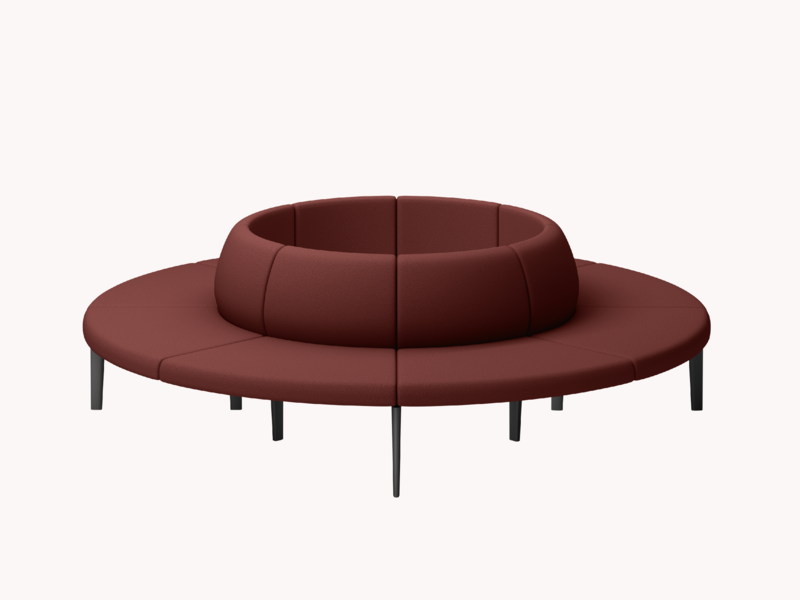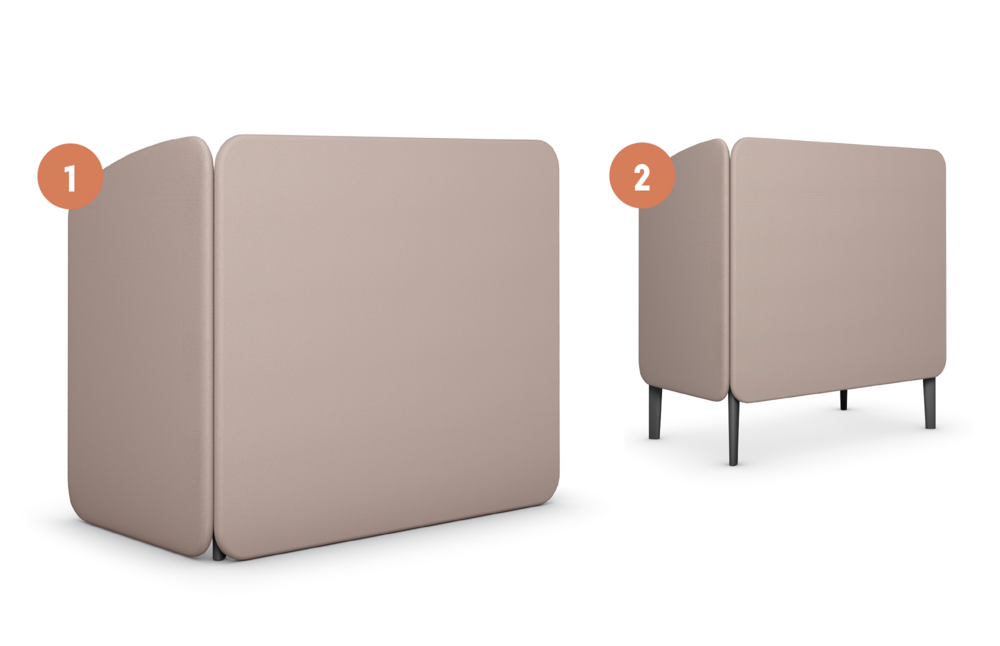 Privacy screen
All elements with backrest are always available with privacy screens (can be subsequently fitted or removed), in standard and floor-level heights. This creates zoned spaces and places of retreat.
1. Privacy screen, floor-level
2. Privacy screen, standard
se:works focus light
is the ideal retreat that offers a break from the desk. As a standalone solution,
it can be freely placed anywhere. Alternatively, several individual units can be arranged in any combination.
Options:
• Shelf: on the left or right
• Privacy screen: Standard or floor-level
• Writing tablet
• Castors
• Power and data cabling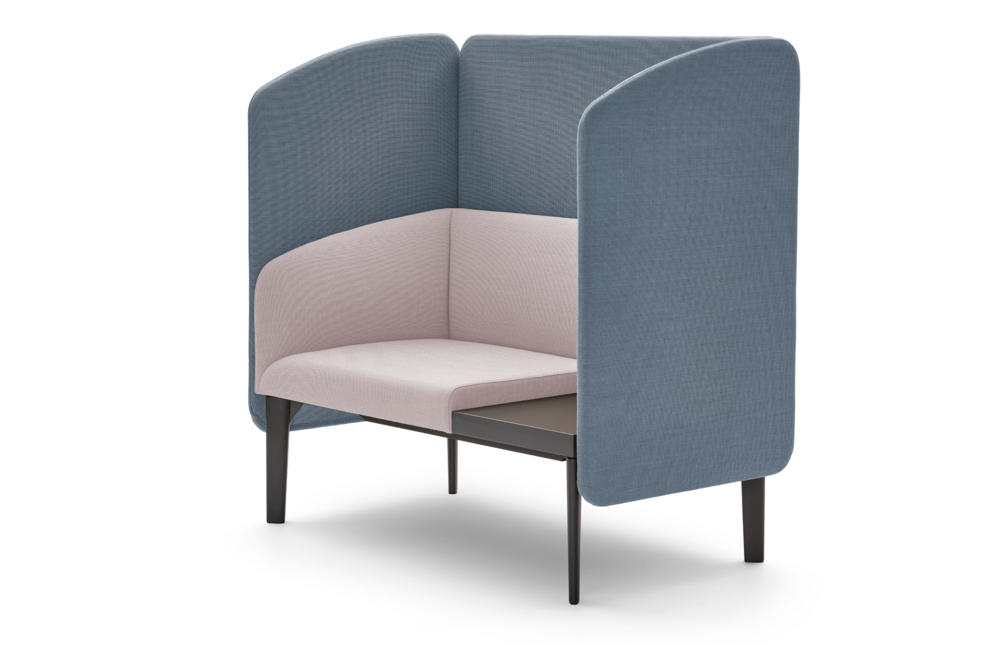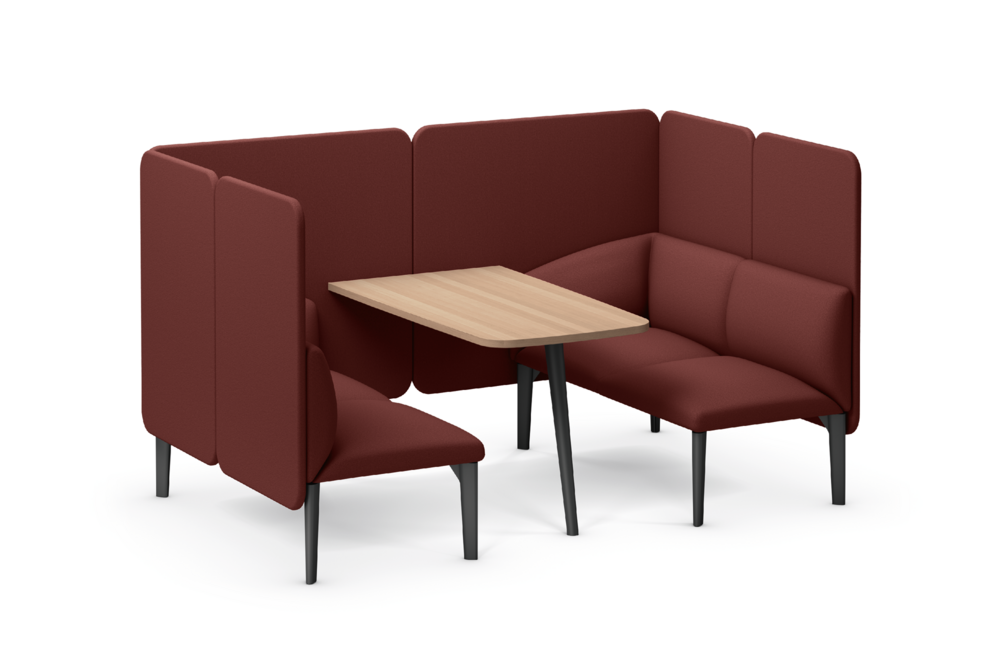 se:works diner
is a compact workstation that can also be used as a small meeting island.
Options:
• For 2, 4 or 6 people
• Organiser rail above the tabletop
• Various table sizes
Tables
For working or as storage space: For se:works, desks are available in different heights and shapes. For example, the worktop standing table can be attached to the back of the privacy screen – for spontaneous exchange or a short coffee break.

Colourful and individual
A harmonious environment contributes significantly to well-being and productivity. Thoughtfully designed furnishings, pleasant material and surface combinations as well as the choice of colour accents optimally complement the overall appearance. The four colour schemes Smart Balance, Urban Living, Soft Being and Multi Creation can be used to design working environments and suitable se:works settings.

Sustainable production
We purchase around two thirds of the steel, aluminium and wood which we require to produce our products in Germany and almost all the rest from Europe, this helps us to avoid long delivery routes whilst, at the same time, boosting the local economy. We use materials which have been tested and assessed with respect to potentially adverse effects on human health and the environment.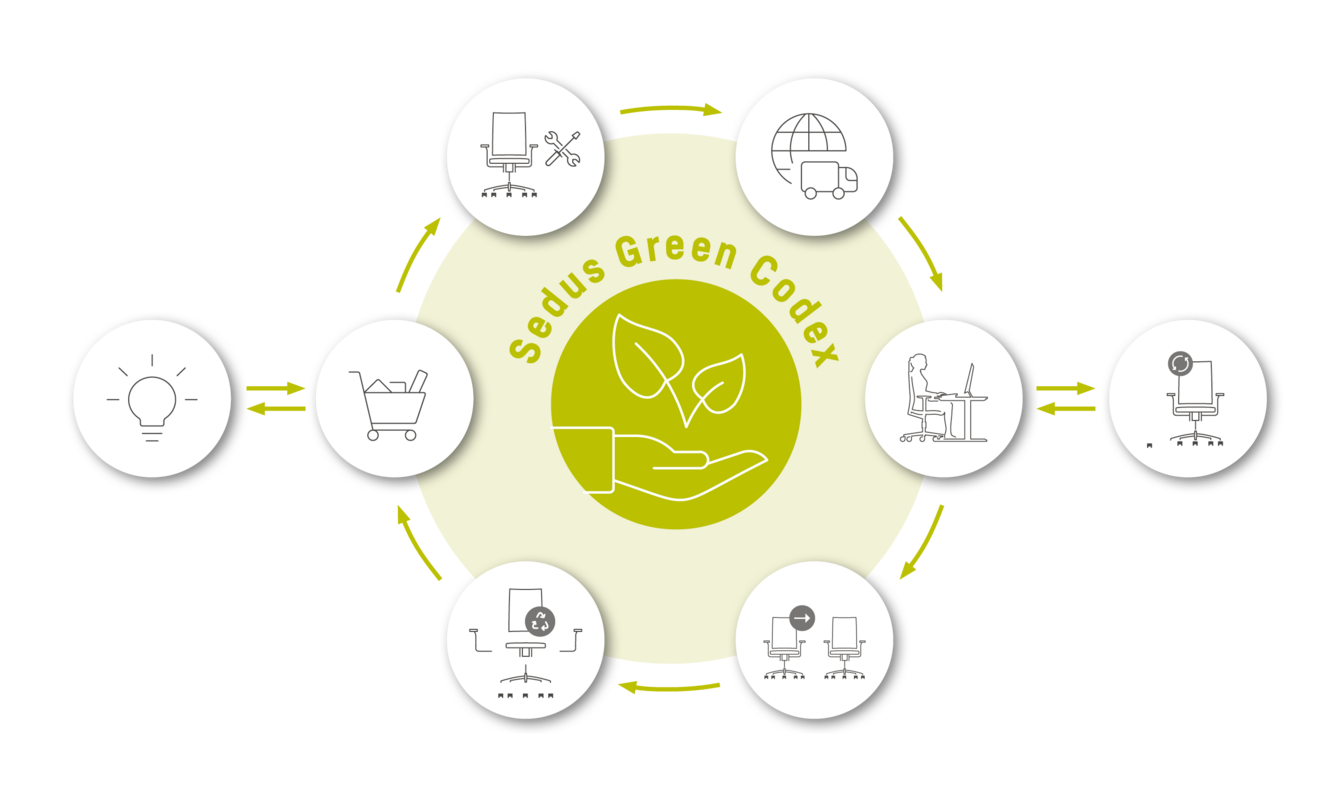 Sustainable production of se:kit

Covers not glued into place
CFC-free foams
Galvanisation with chrome III
Use of certified upholstery fabrics in accordance with OEKO-TEX Standard 100
Produced using 100 % green electricity
Produced in accordance with EMAS III Environmental management
Produced in accordance with DIN ISO 14001 Environmental management
Produced in accordance with DIN EN 45001 Occupational safety

​​​​​​​TO ENVIRONMENTAL PRODUCT INFORMATION
| | |
| --- | --- |
| Armchairs and sofas | |
| Armchairs and sofas with privacy screens | |
| Armchairs and sofas with floor-level privacy screens | |
| Stools and benches without backrest | |
| Tables | |
| focus light | |
| diner | |
| worktop and writing tablet | |
| Modular elements | |
| Module shapes (top view) | |
Castors

Castors for armchairs, 2-seaters and focus light make se:works mobile
Writing tablet

The writing tablet can be individually adjusted horizontally at two pivot points. Retrofitting, dismantling and individual positioning are possible at any time

Coat hooks

Freely mounted coat hooks on privacy screens can store bags and jackets within easy reach

Power and data cabling

Built-in socket
Fixed built-in socket for storage shelves

Power Supply
Flexibly attachable power supply under the front edge of the sofa seat (2 x power or 1 x power and 1 USB charger)

Wireless Charger
Wireless charger for shelves for wireless charging of smartphones