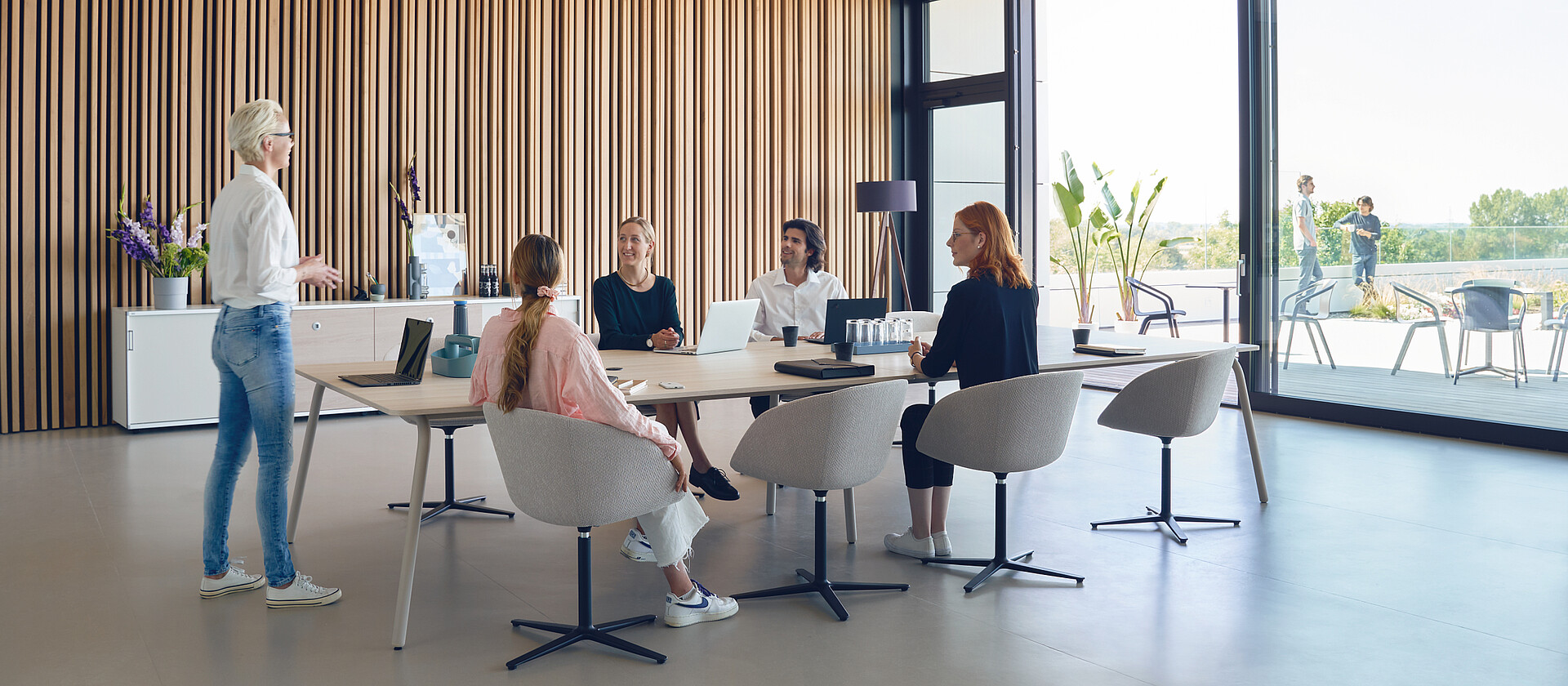 Club chair for home & office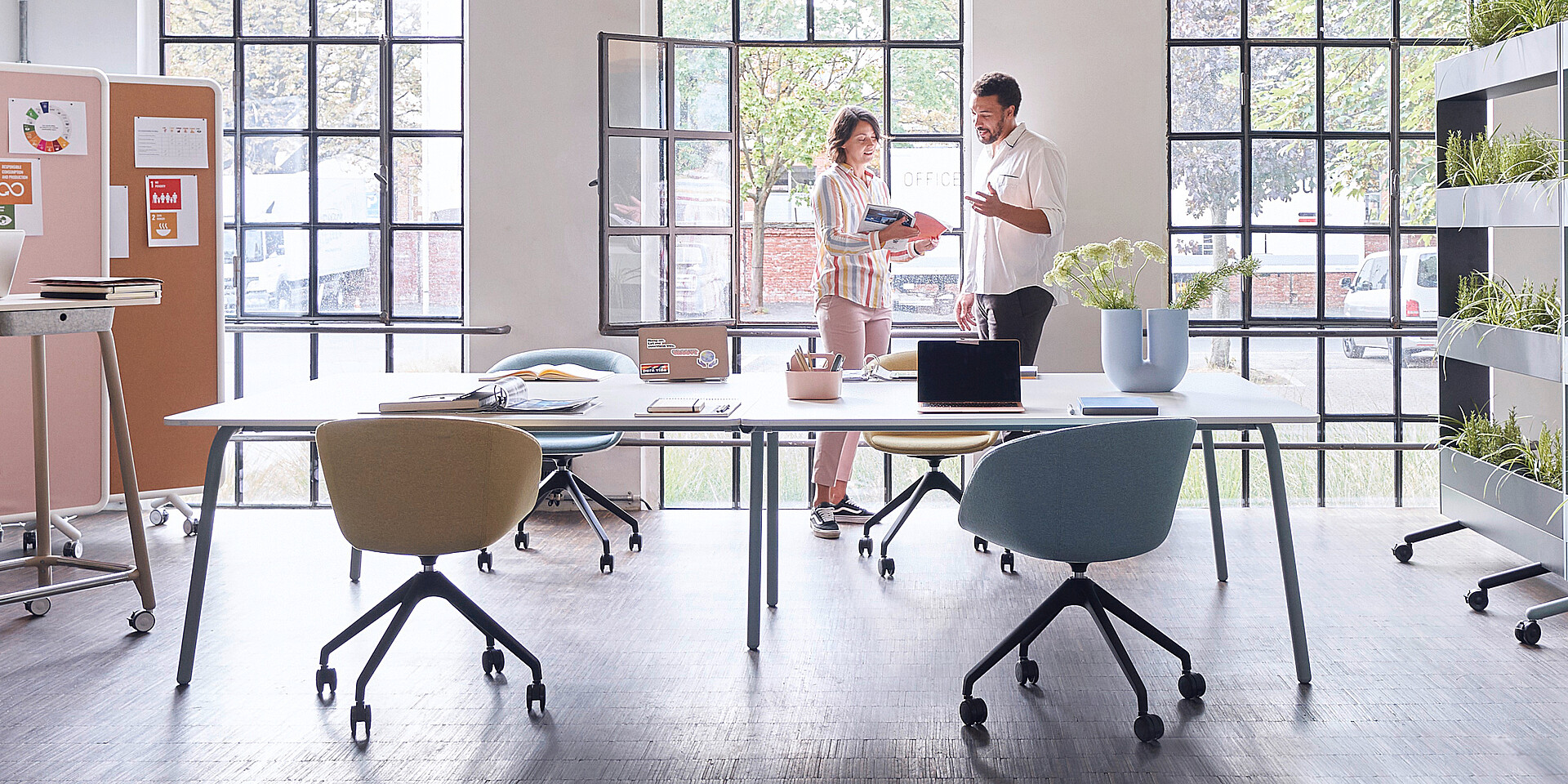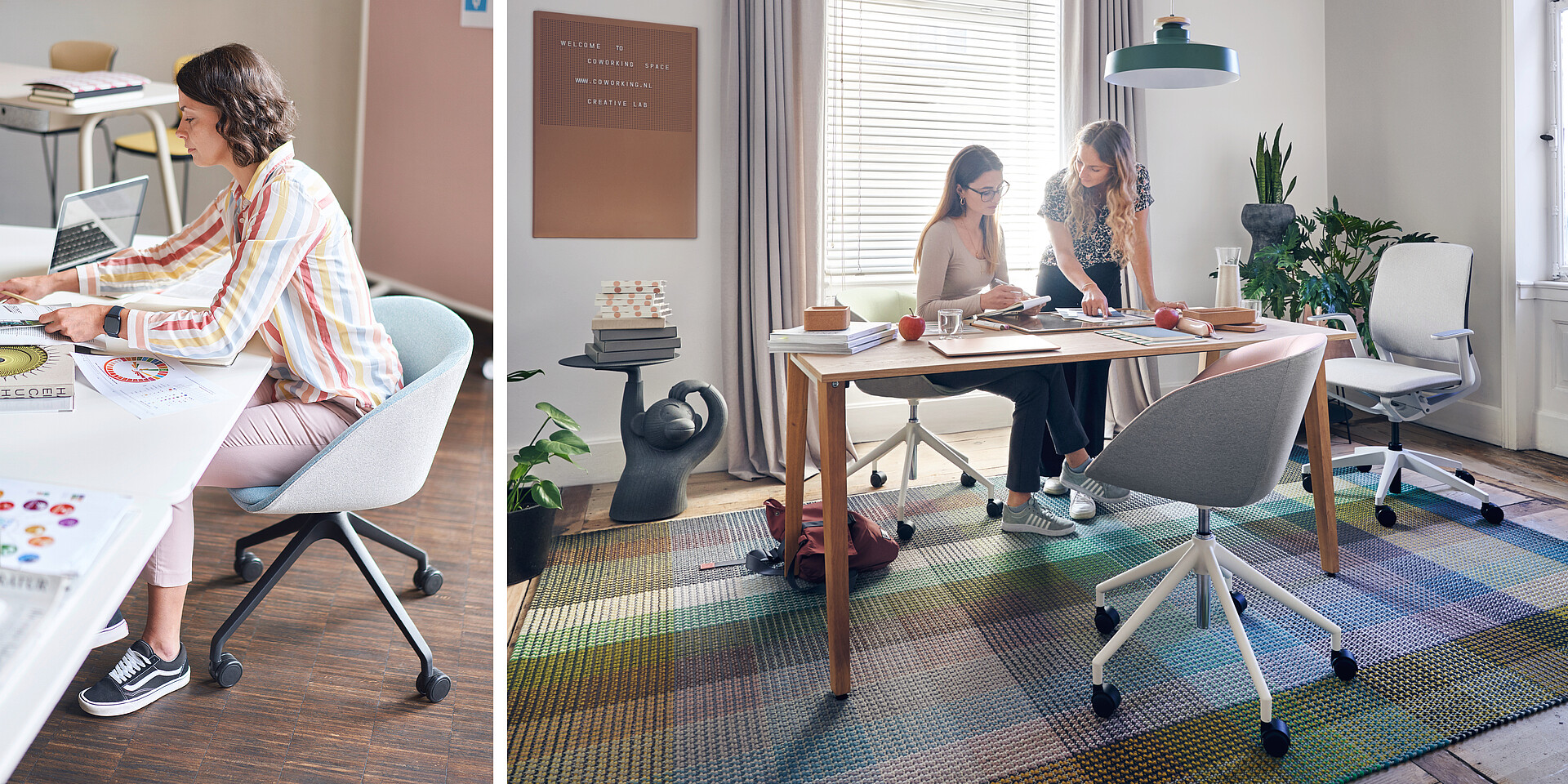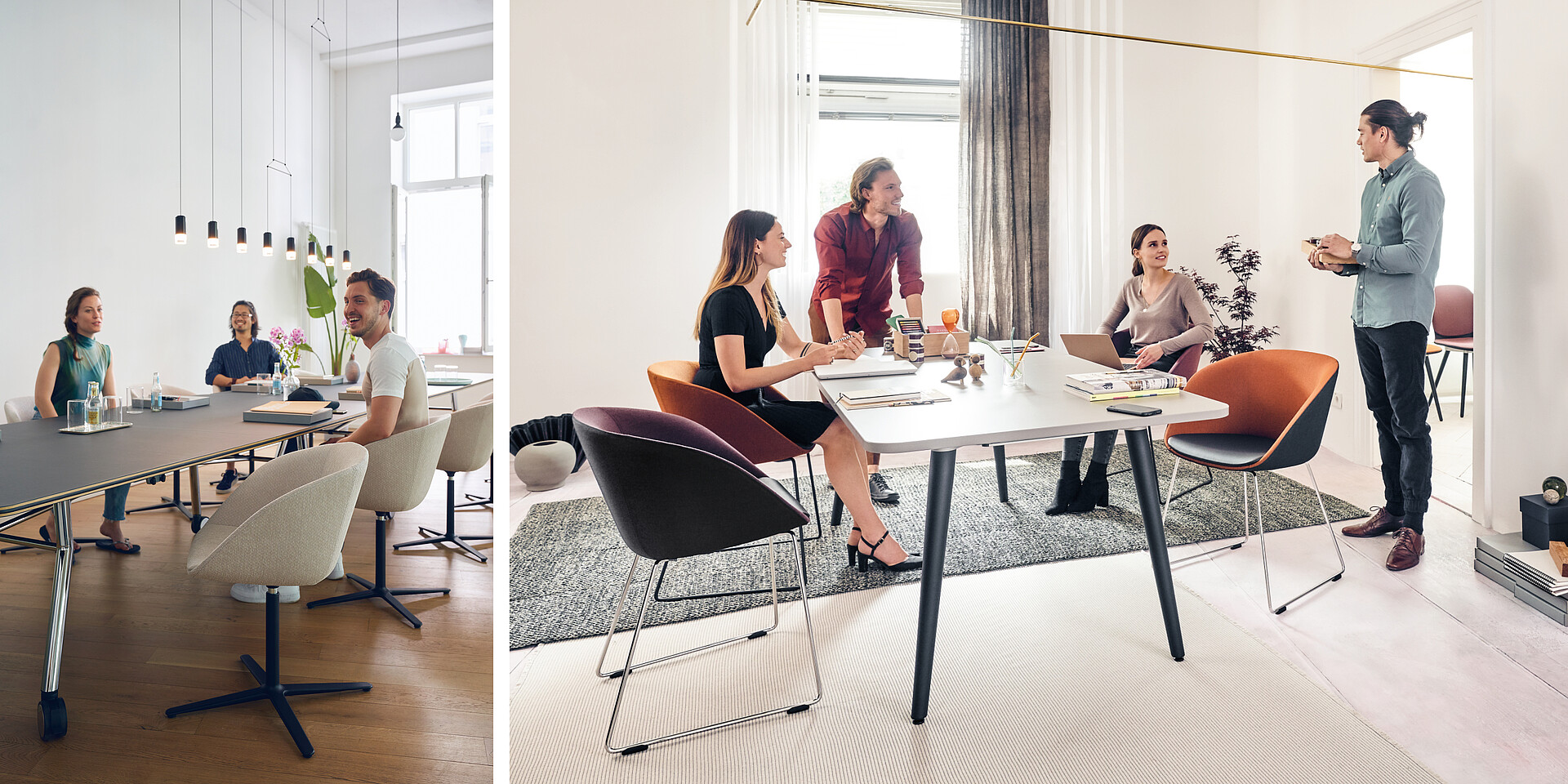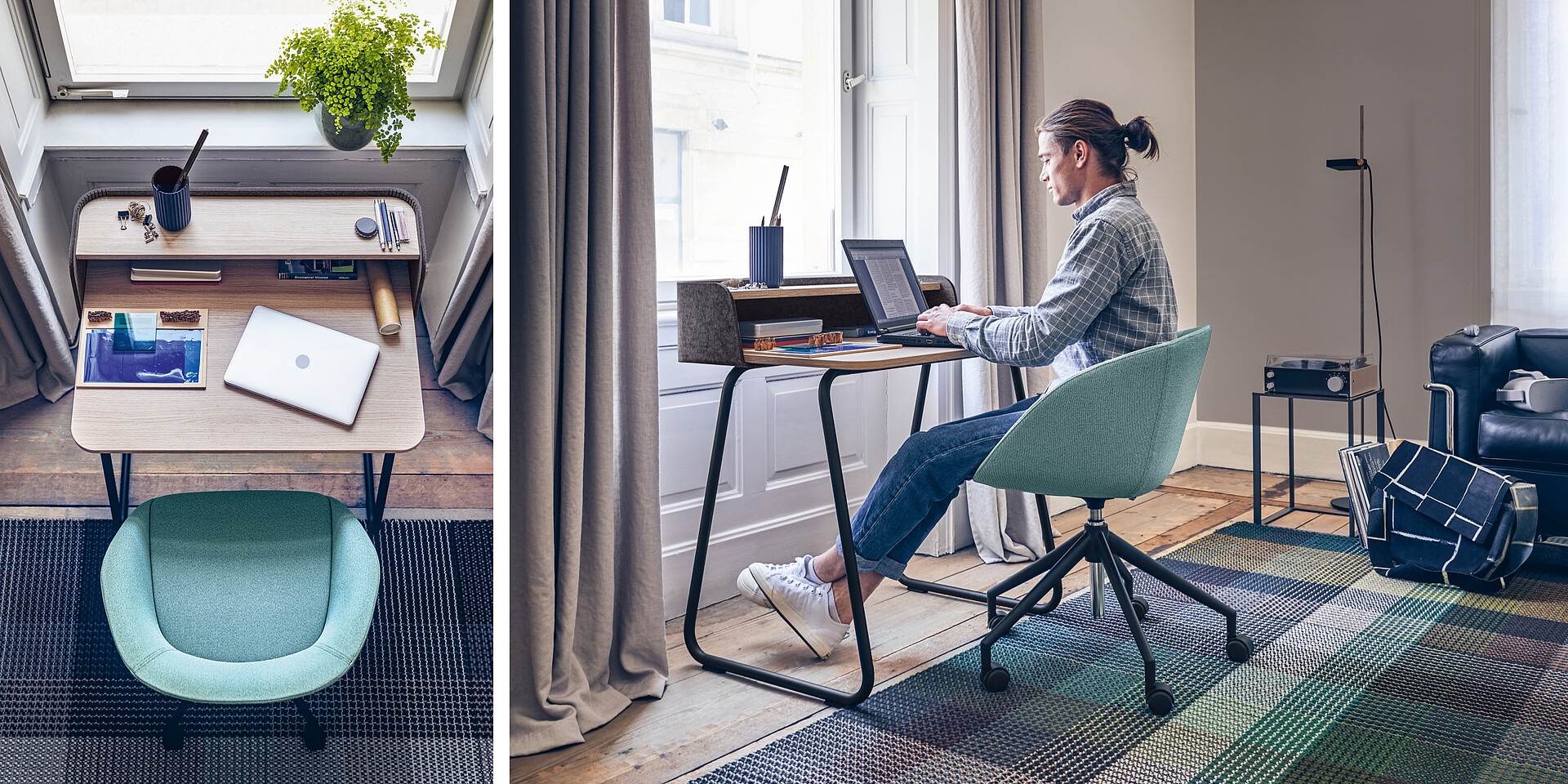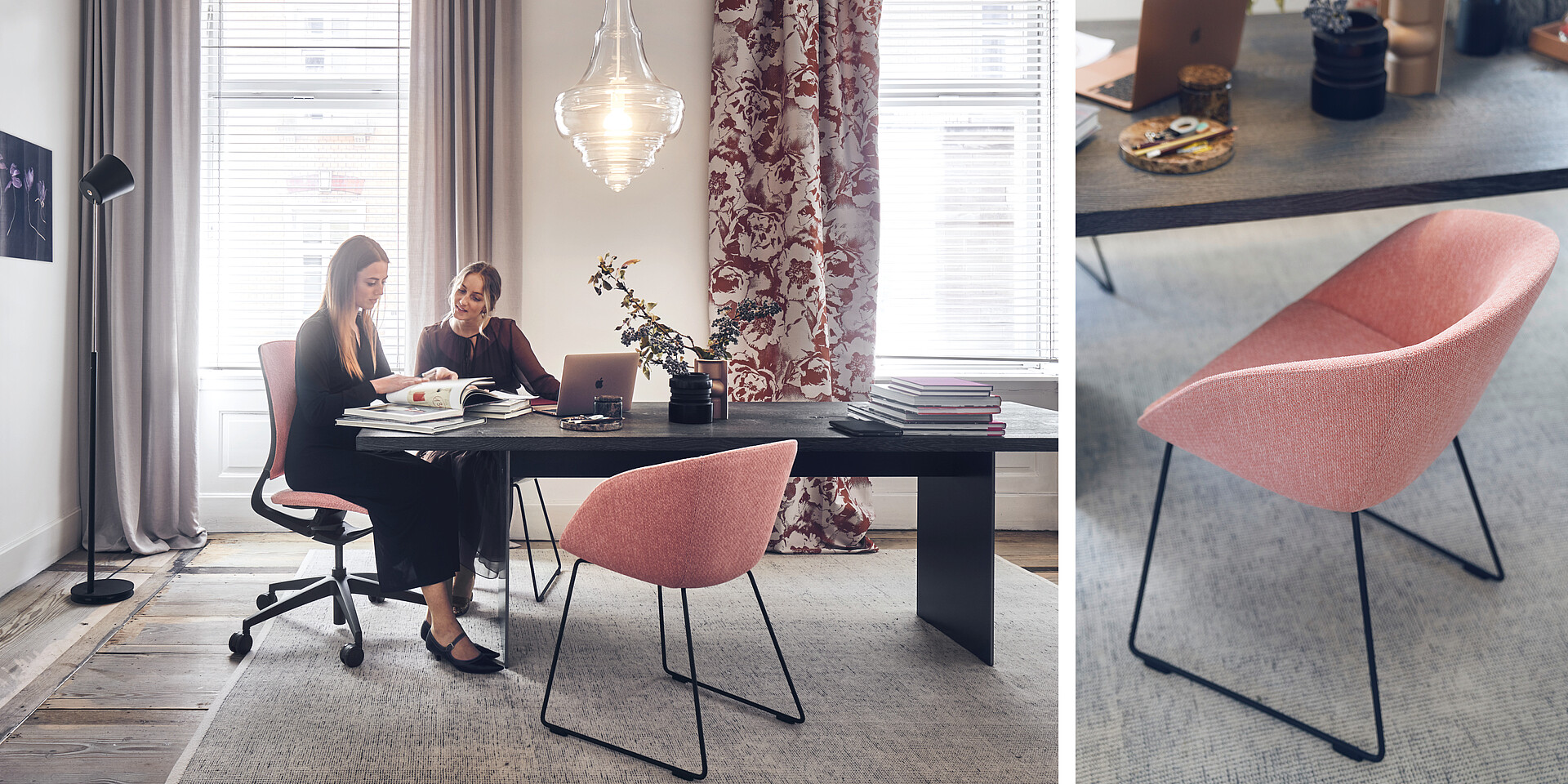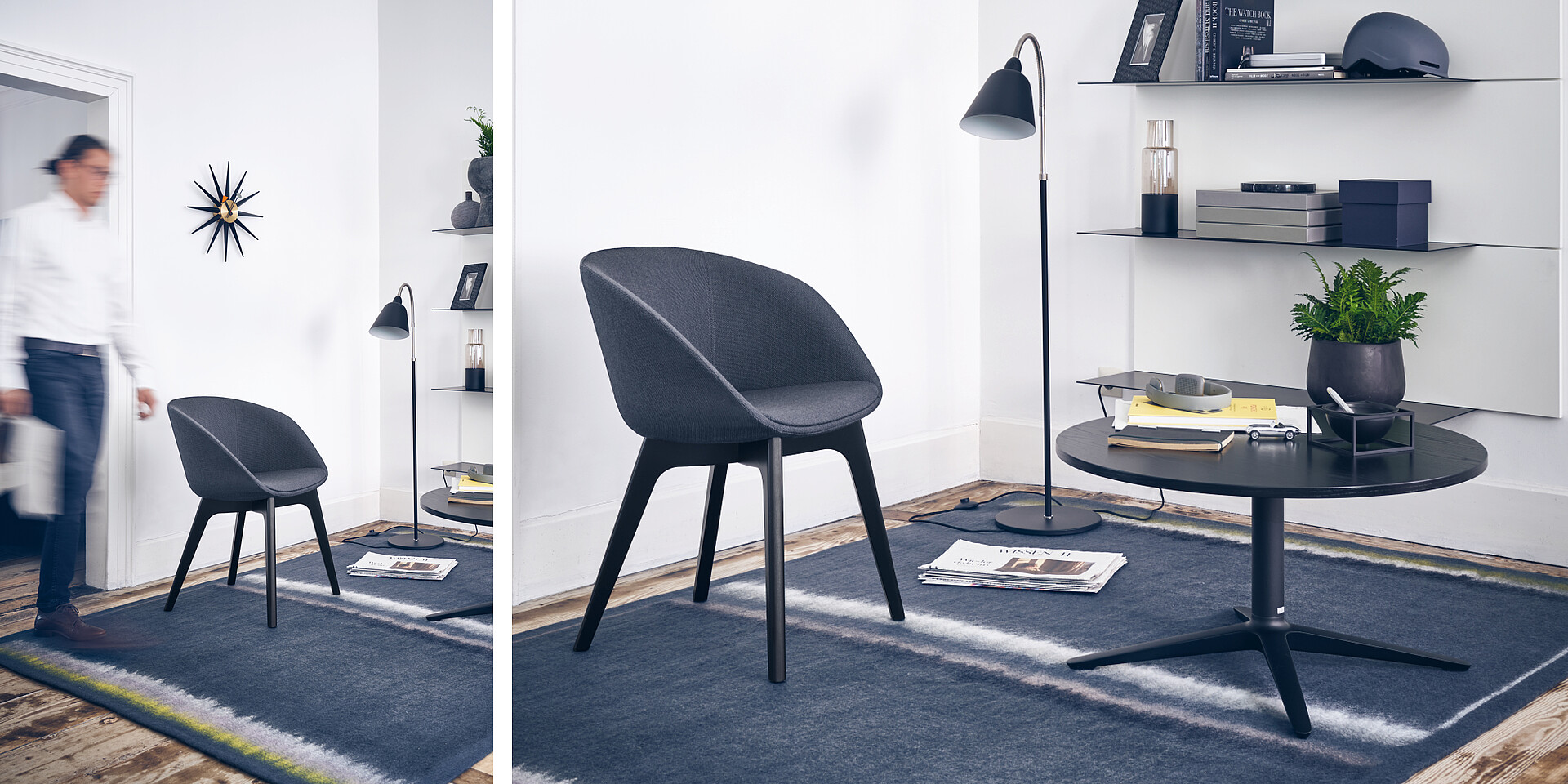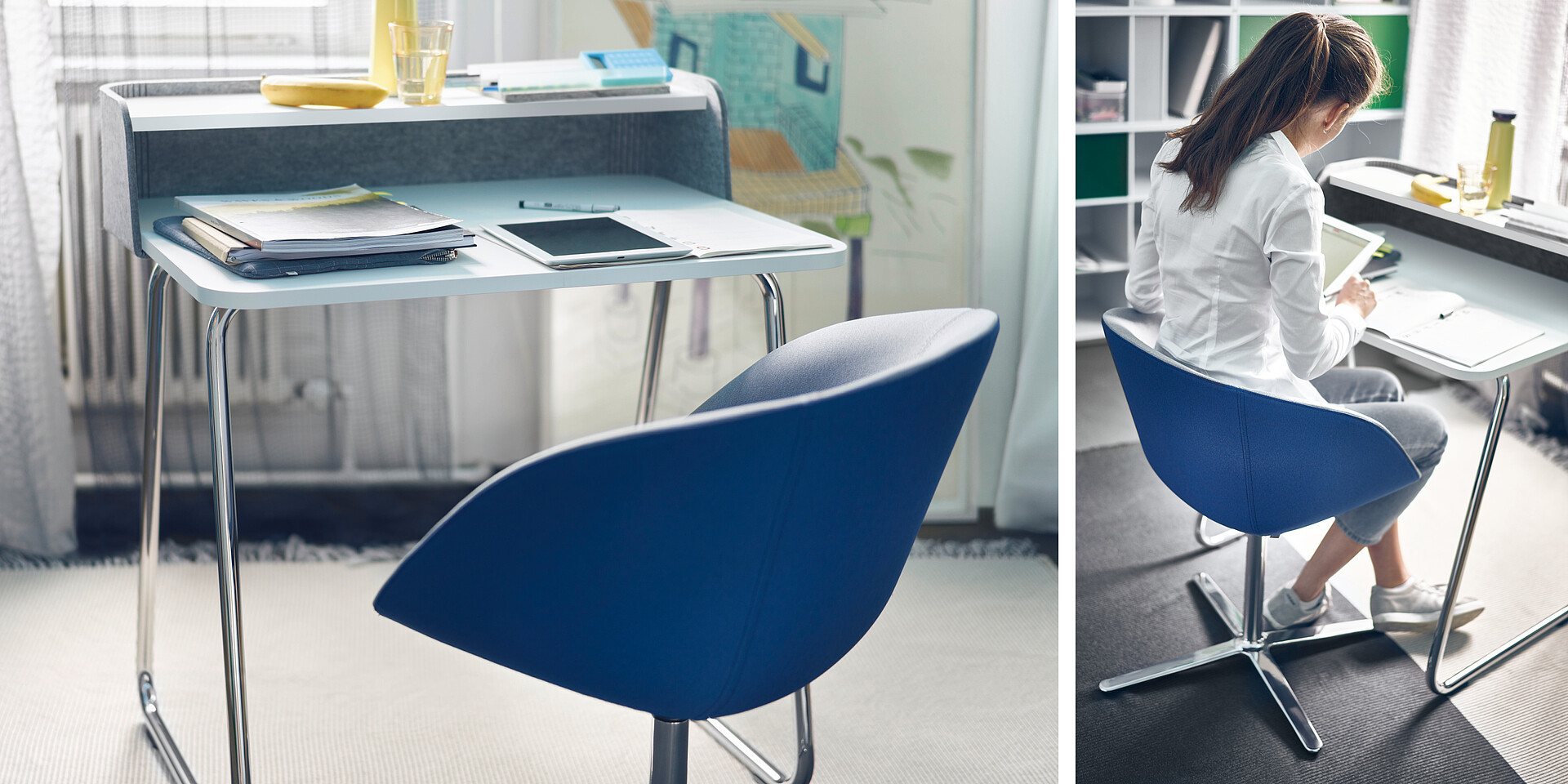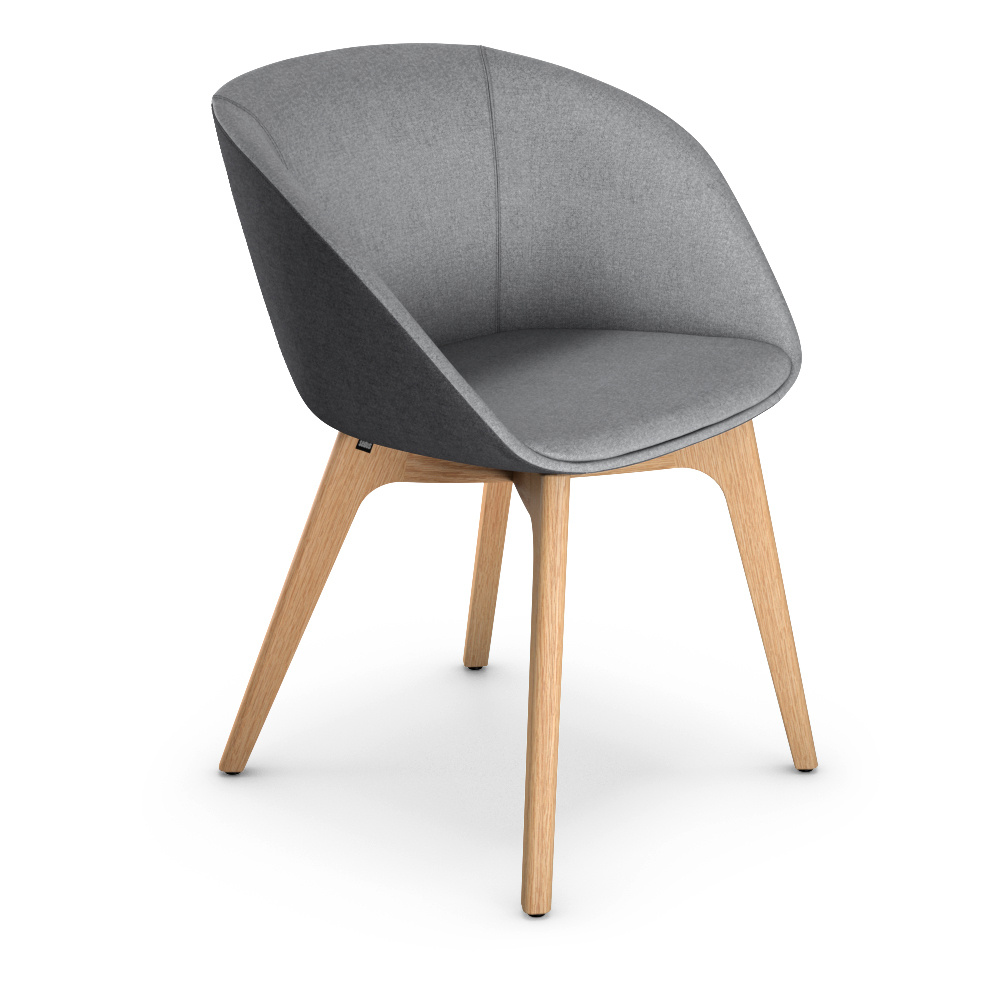 More than just comfortable
The name "cosy" says it all: it stands for comfortable sitting – even over a longer period of time. As a fully upholstered shell chair, on spot cosy provides a comfortable seating experience combined with ergonomic features. These features include the seat pan, the sloping front edge as well as the high backrest and the integrated lumbar support for the lower back. The open design of the seat shell allows generous freedom of movement to the left and right. This makes it easy to lean back and relax and promotes an upright sitting posture – ideal in conference situations, for example.
4-star base
With the 4-star base on castors, the height adjust-ment is omitted in favour of the reduced profile – as a result, there is no lever to be seen under the seat surface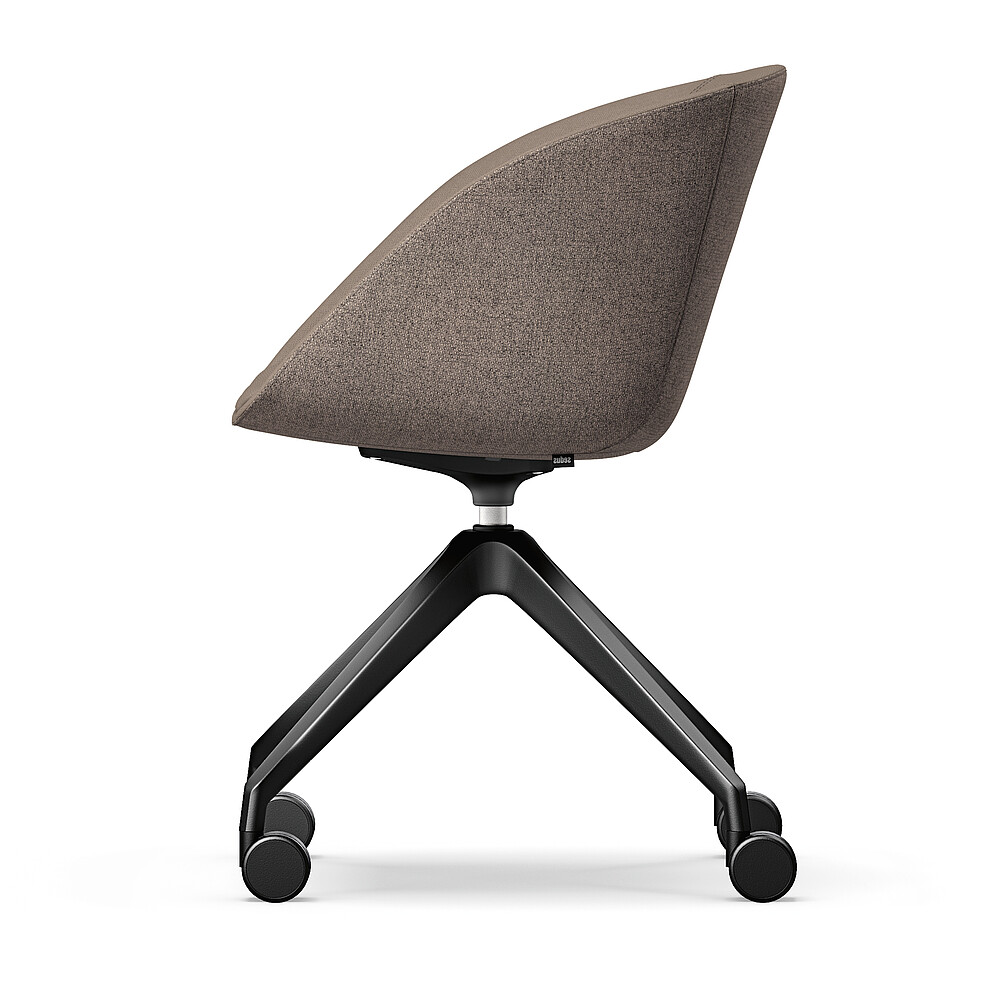 Whether for lounge areas or meeting rooms: on spot cosy can be individually fashioned to match its surroundings and meet your personal requirements. There are almost endless combinations. As well as the outer and inner shell, the seat upholstery can also be configured as desired; the solid wood and metal legs are also available in various designs.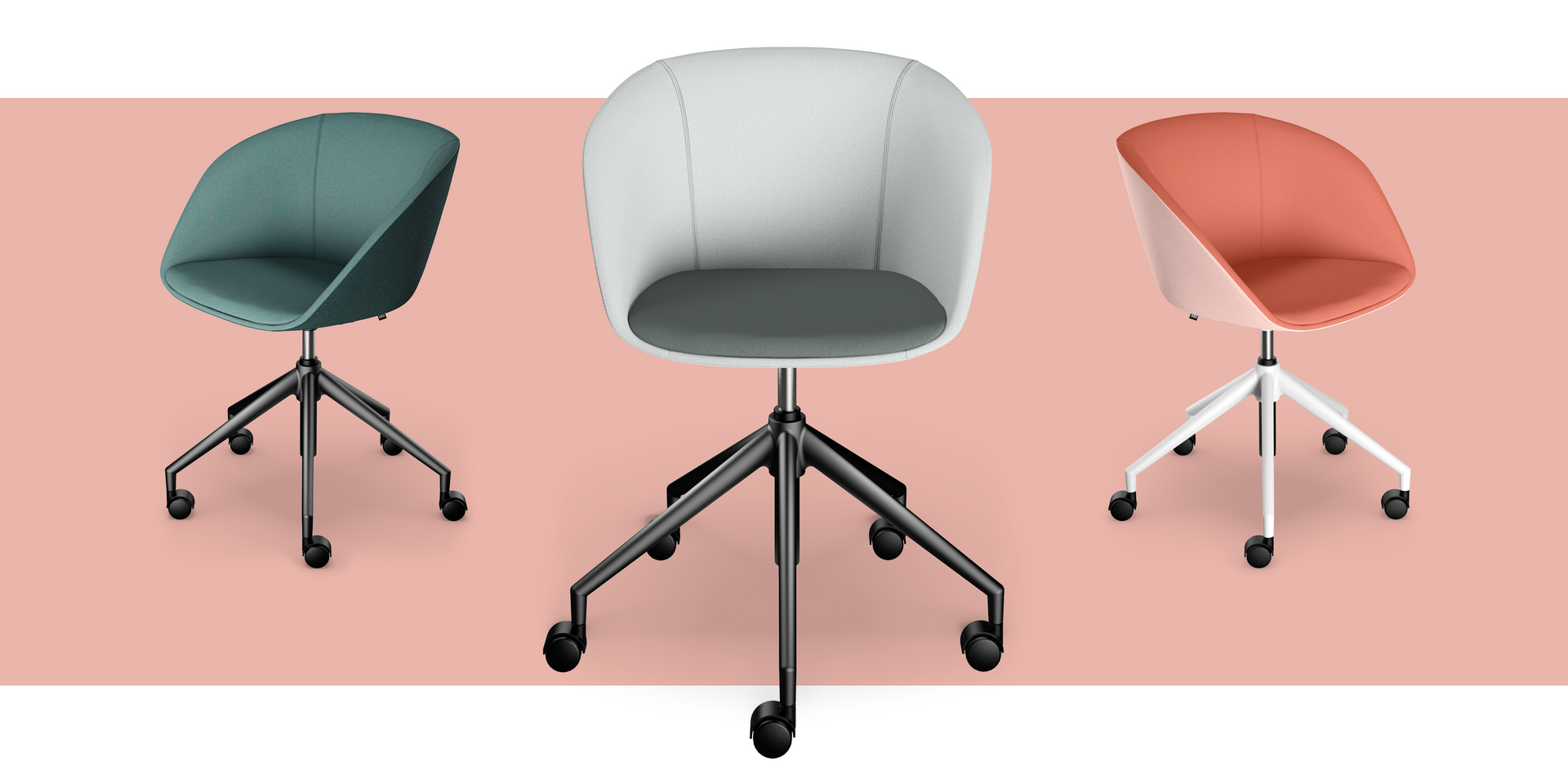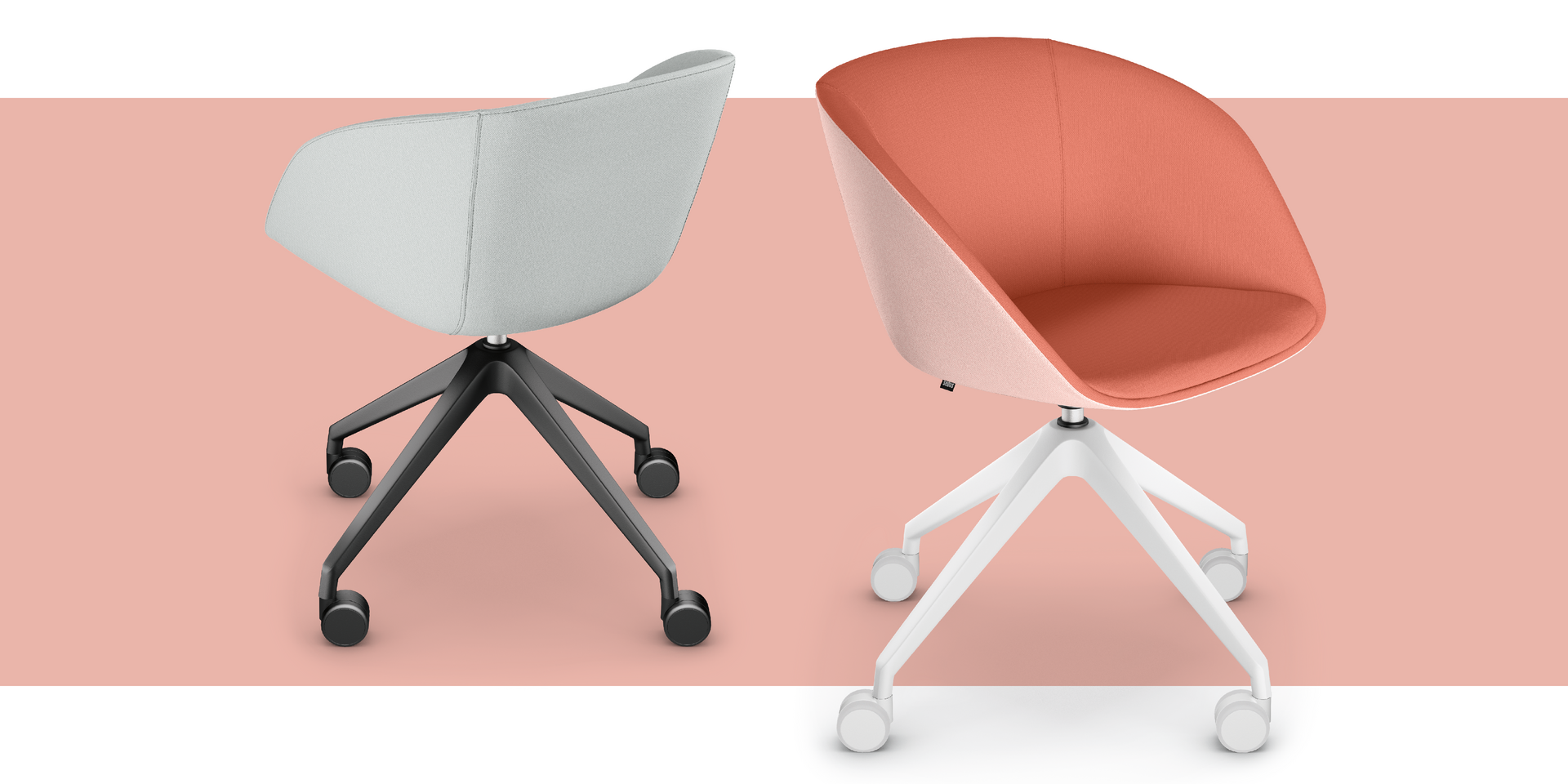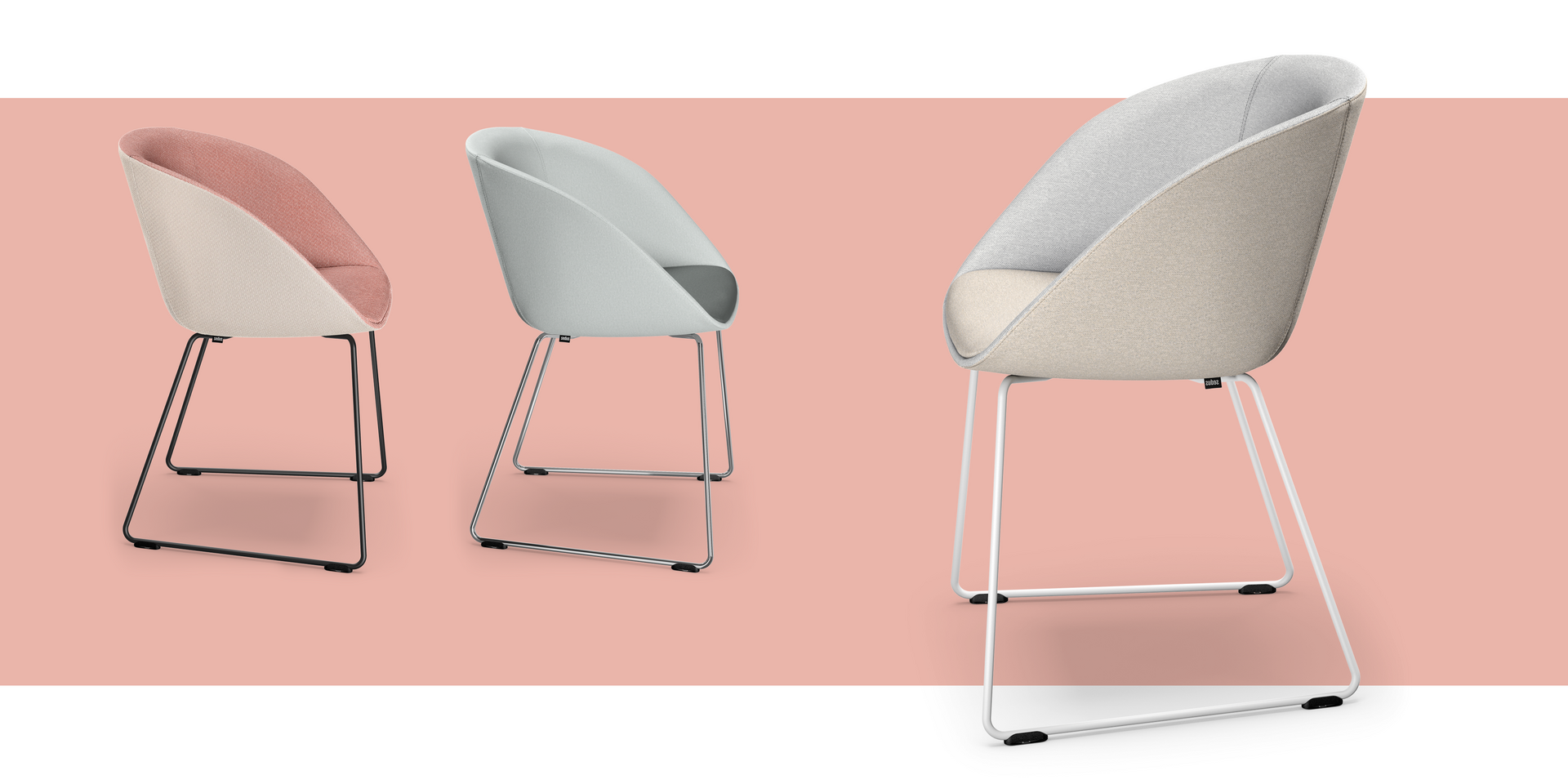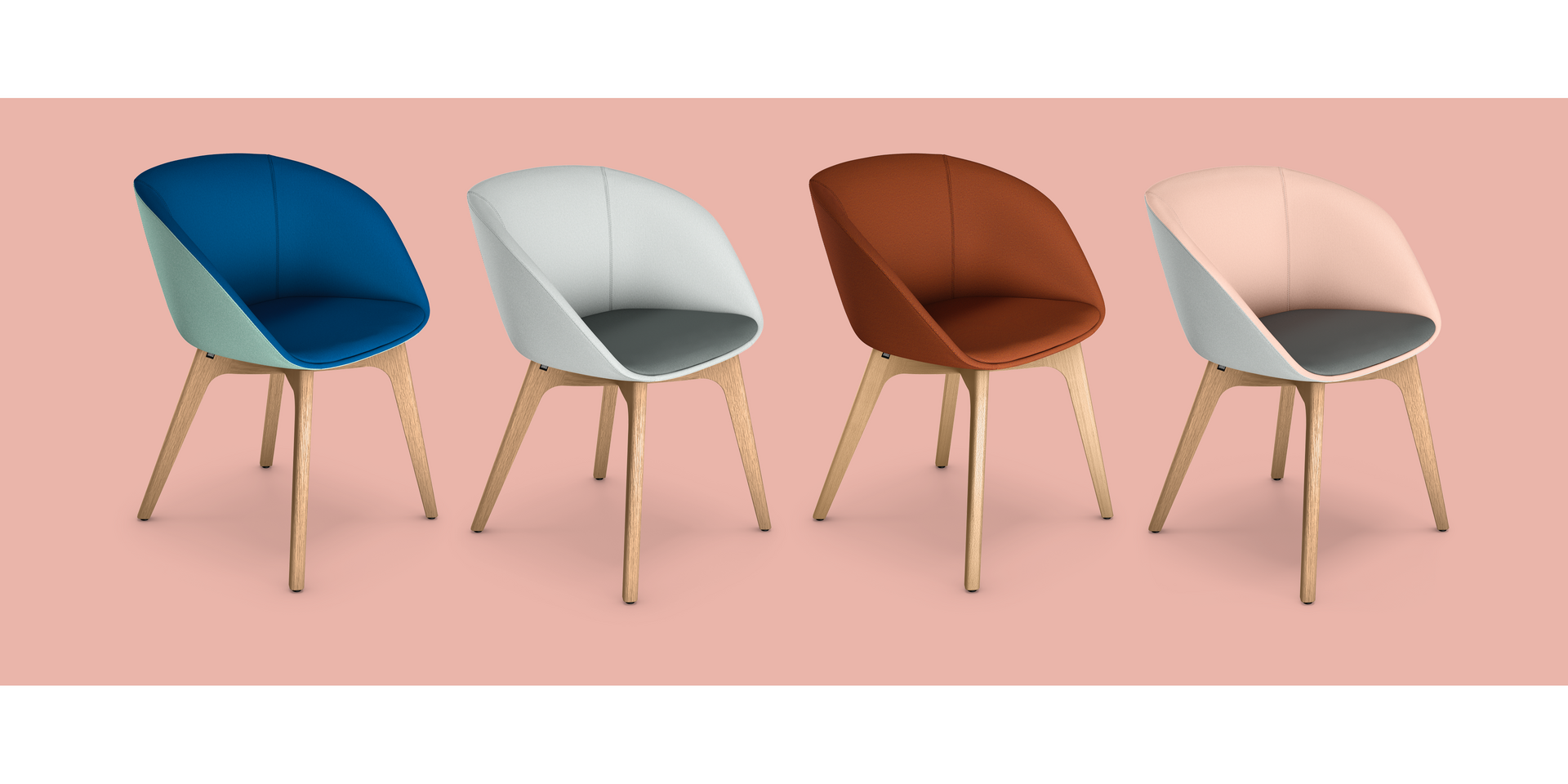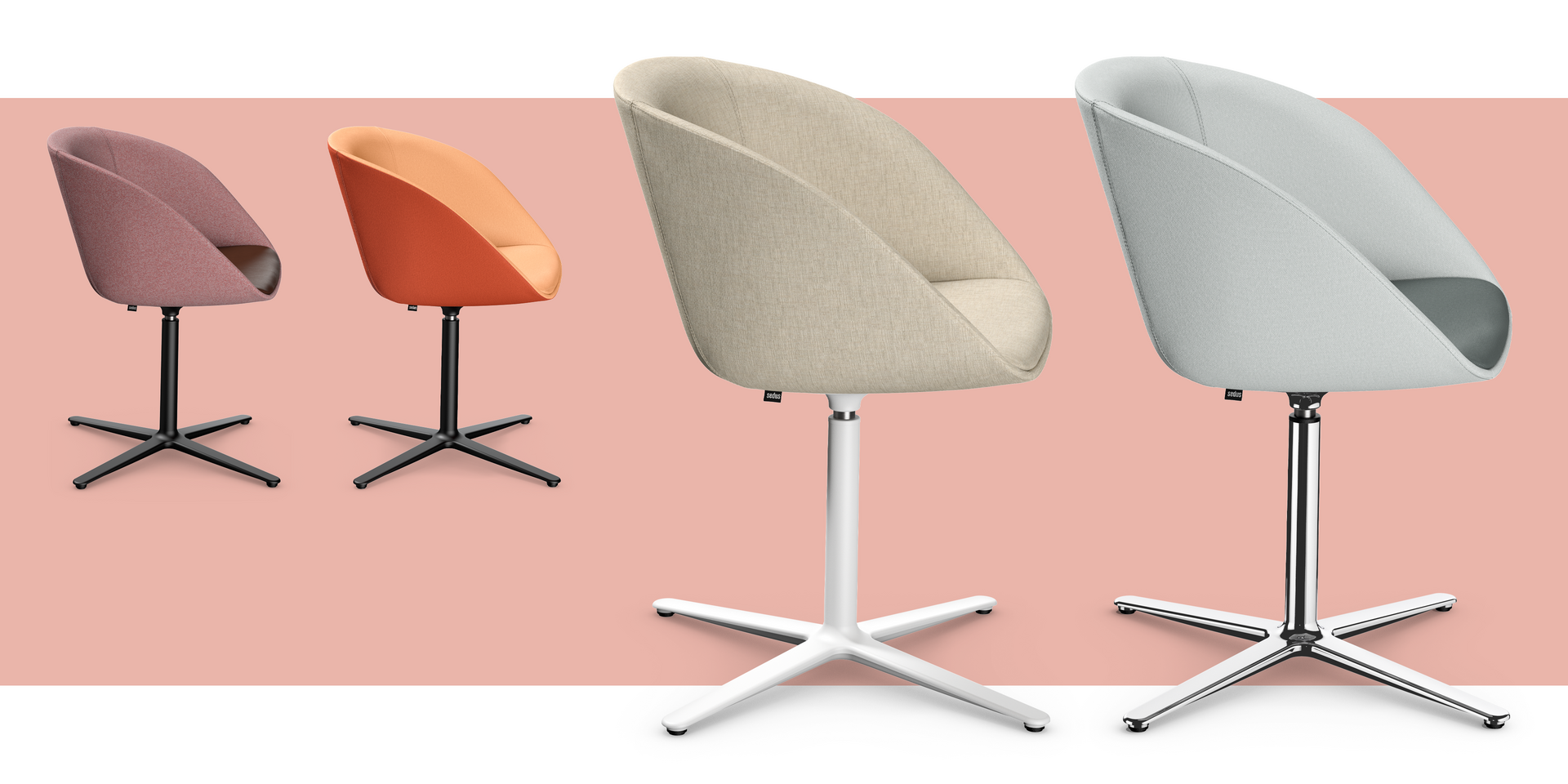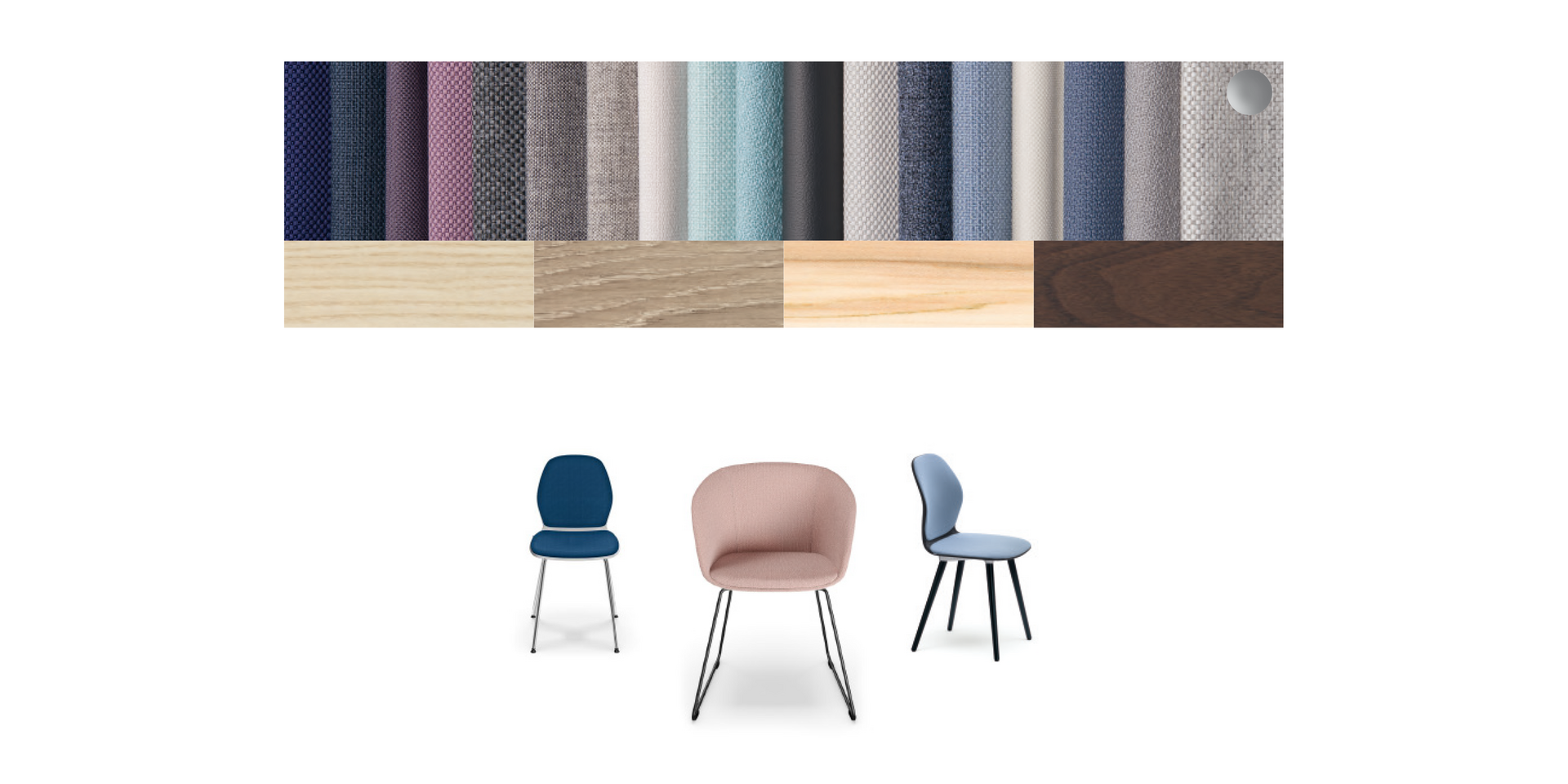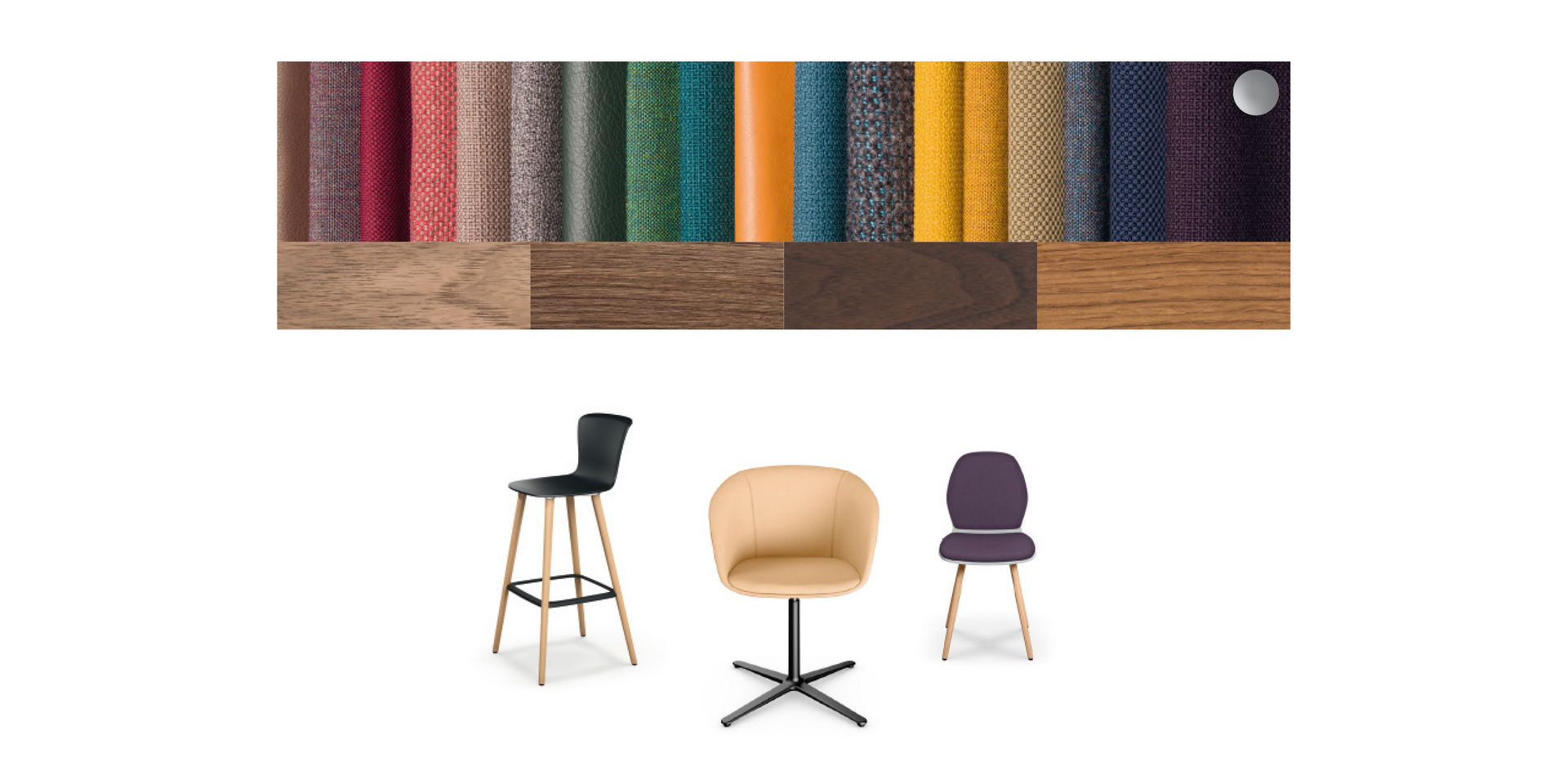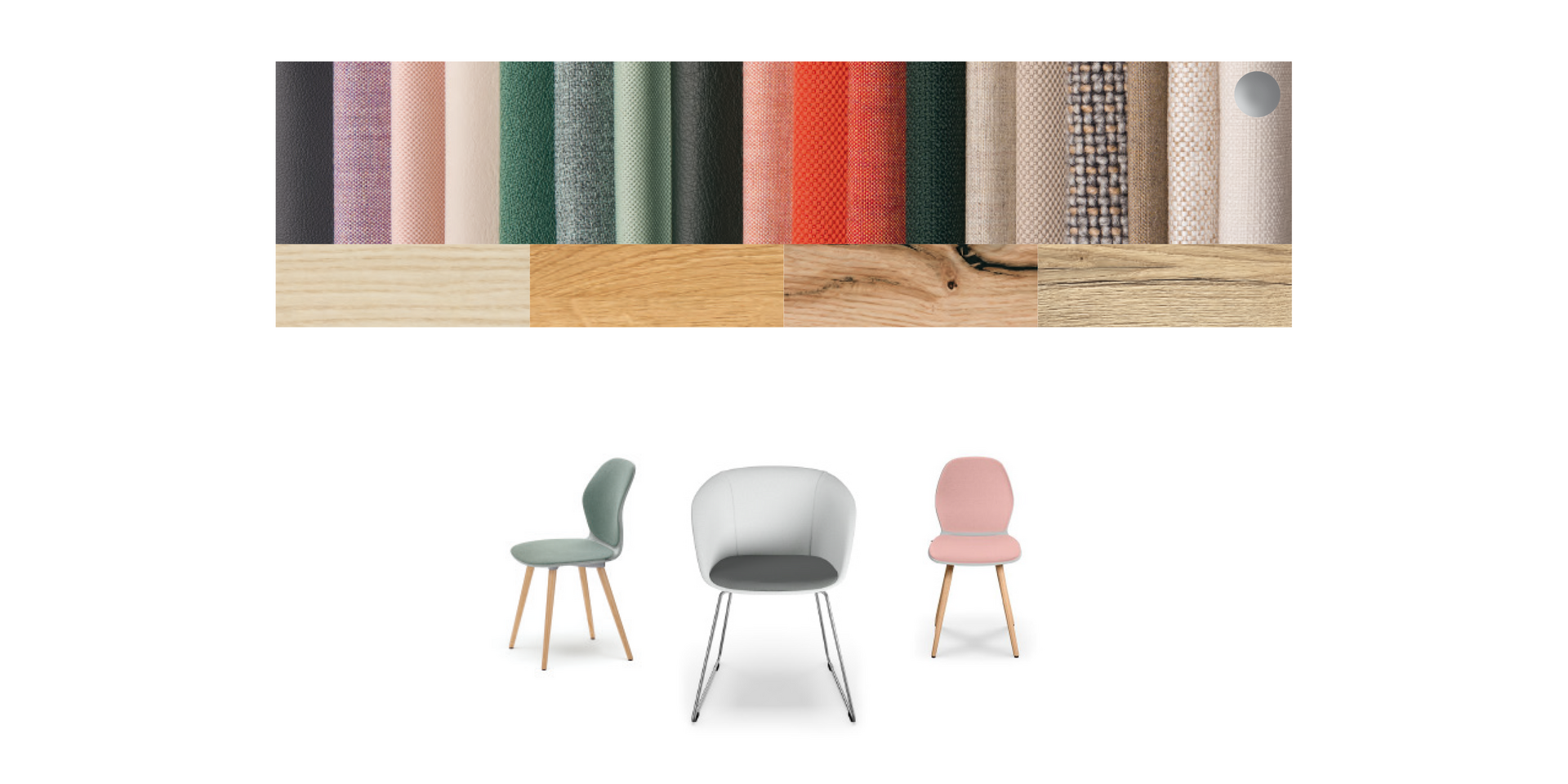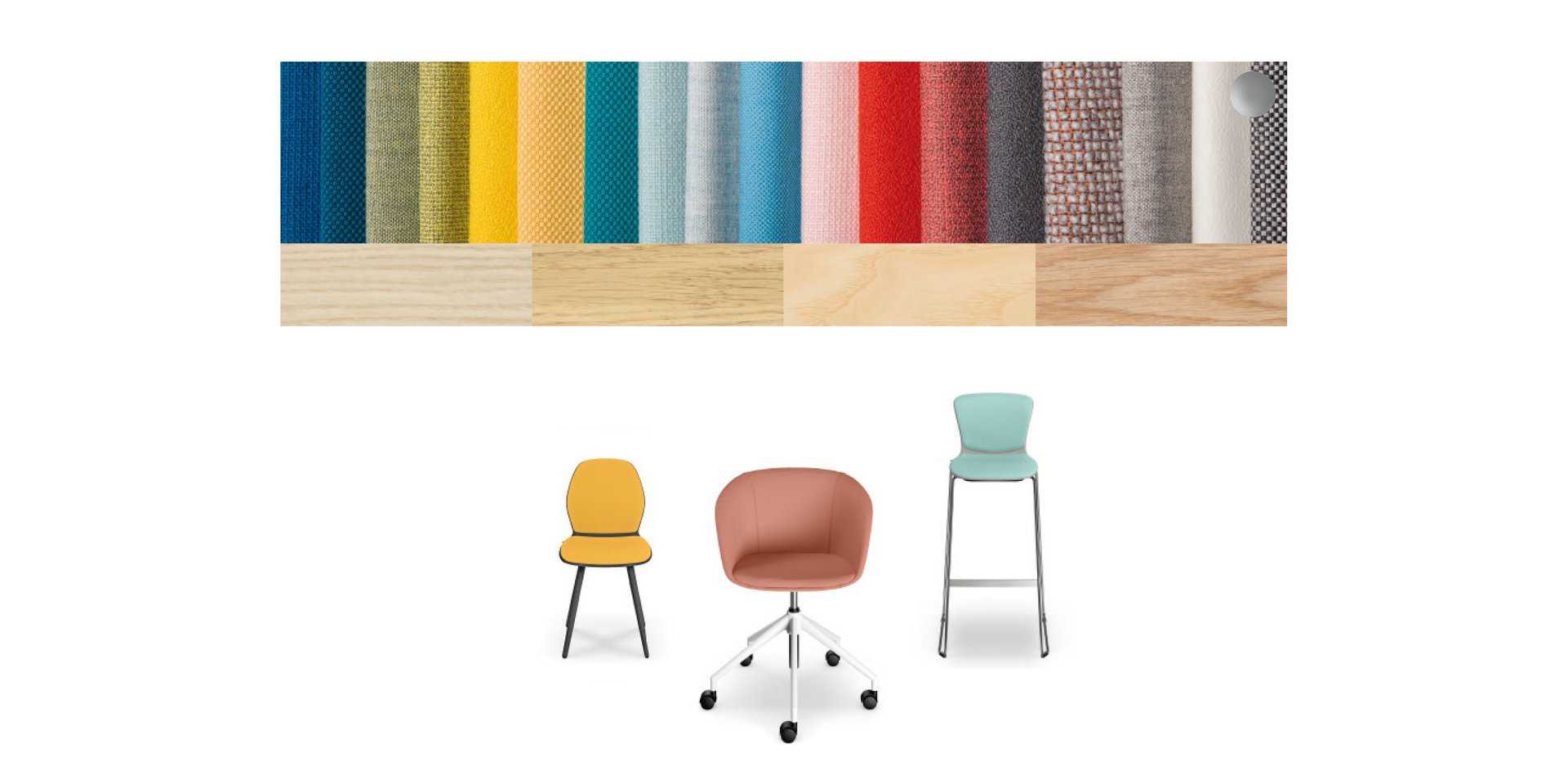 We purchase around two thirds of the steel, aluminium and wood which we require to
produce our products in Germany and almost all the rest from Europe, this helps us to avoid
long delivery routes whilst, at the same time, boosting the local economy. We use materials
which have been tested and assessed with respect to potentially adverse effects on human
health and the environment.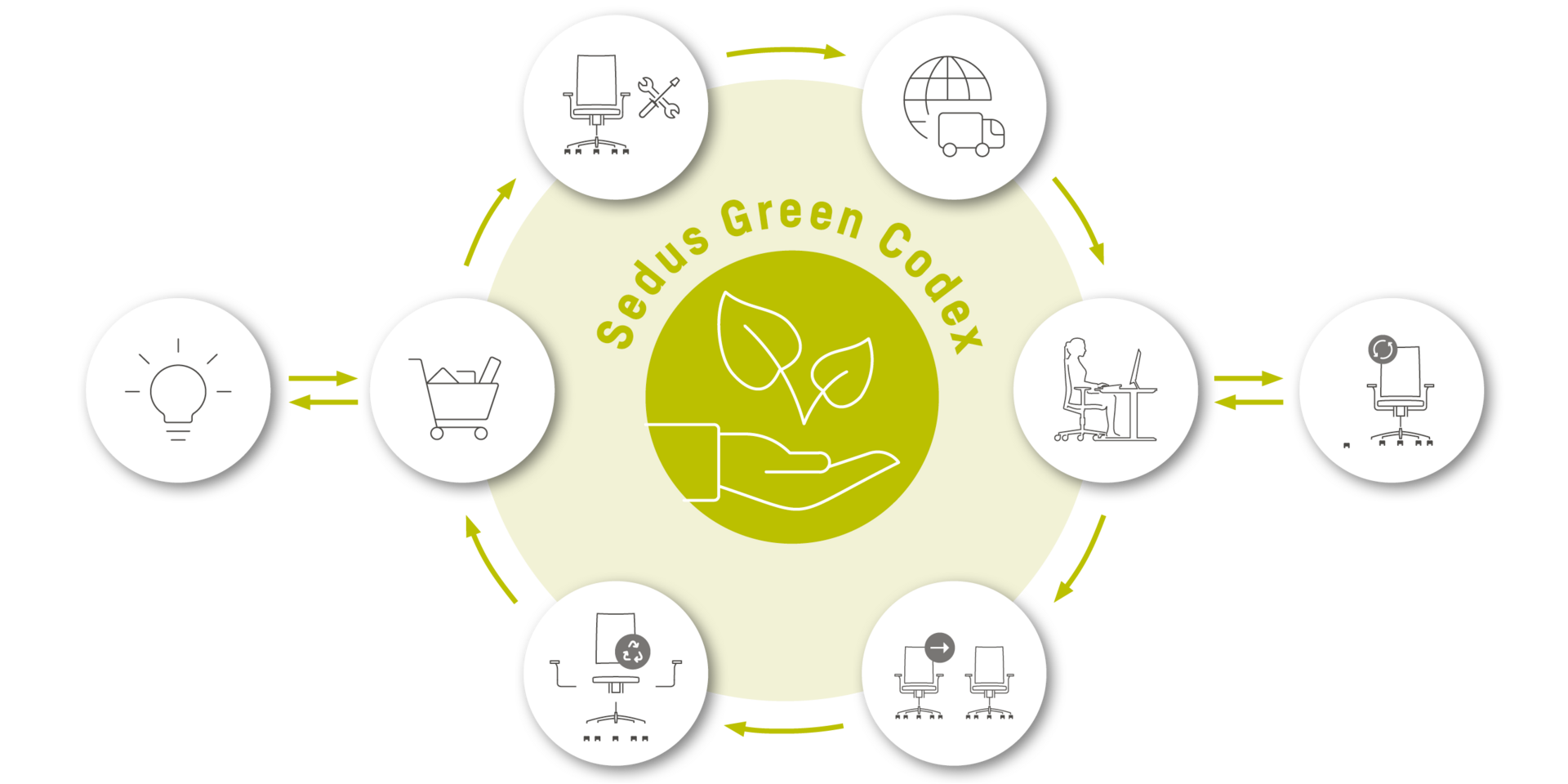 Sustainable production production of on spot cosy

Covers not glued into place
CFC-free foams
Galvanisation with chrome III
Use of certified upholstery fabrics in accordance with OEKO-TEX Standard 100
Produced using 100 % green electricity
Produced in accordance with EMAS III Environmental management
Produced in accordance with DIN ISO 14001 Environmental management
Produced in accordance with DIN EN 45001 Occupational safety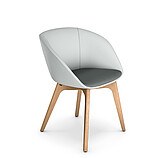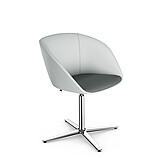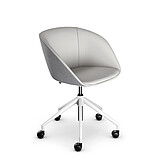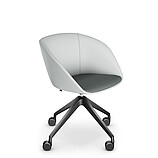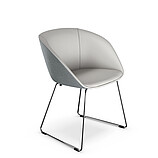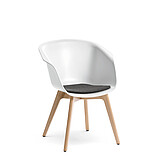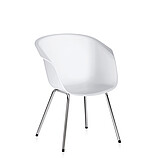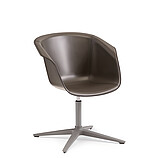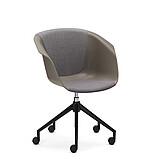 on spot cosy swivel chair
on spot cosy 5-star base on castors
on spot cosy 4-star base on castors
on spot wooden 4-leg version
on spot four-leg version steel
on spot swivel chair with castors
1-coloured seat shell in plastic
1-coloured seat shell in plastic
1-coloured seat shell in plastic
1-coloured seat shell in plastic
1-coloured seat shell in plastic
1-coloured seat shell in plastic
1-coloured seat shell in plastic
1-coloured seat shell in plastic
1-coloured seat shell in plastic
1-coloured seat shell in plastic
standard
optional
Frame on spot cosy skid chair

Steel frame not stackable black

Steel frame not stackable white
Steel frame not stackable chromed

Frame on spot cosy four-leg chair

Wooden frame not stackable beech natural

Wooden frame not stackable beech black
Wooden frame not stackable oak natural

Base on spot cosy swivel chair with glides

Aluminium base black

Aluminium base white
Aluminium base polished
Base on spot cosy swivel chair
Plastic base black
Plastic base white

Seat height-adjustment

Gaslift
Swivel column, height not adjustable

Castors/Glides

Hard castors for soft flooring
Plastic glides
Felt glides

Soft castors for hard flooring
Felt glides

Upholstery
Fully upholstered seat shell
Miscellaneous
Fire protection version – possible in combination with the cover fabrics Step or Fame
Dimensions
on spot cosy skid chair

on spot cosy four-leg chair
on spot cosy swivel chair with glides
on spot cosy 5-star base swivel chair
on spot cosy 4-star base swivel chair
Packaging dimensions
B: 620 mm, H: 525 mm, T: 590 mm
Weight
8 kg
User weight
• Recommended for user weights up to 110 kg
Shell

• One-piece shell made of PP GF with recycled material, coated with PUR soft foam
• Seat height 440 mm
• Padding thickness at lordosis point: 35 mm
• Back cover of the shell, front cover of the shell and upholstered cover can all be chosen independently of one another. Combination possibilities: leather and fabric; imitation leather and fabric; different colours within a fabric and leather collection. It is not possible to combine different fabric qualities.

Standards / Certificates

• GS label by TÜV Rheinland LGA Products GmbH / DIN EN 16139 with norm EN1022:2019
• GREENGUARD certified

Warranty
5 years