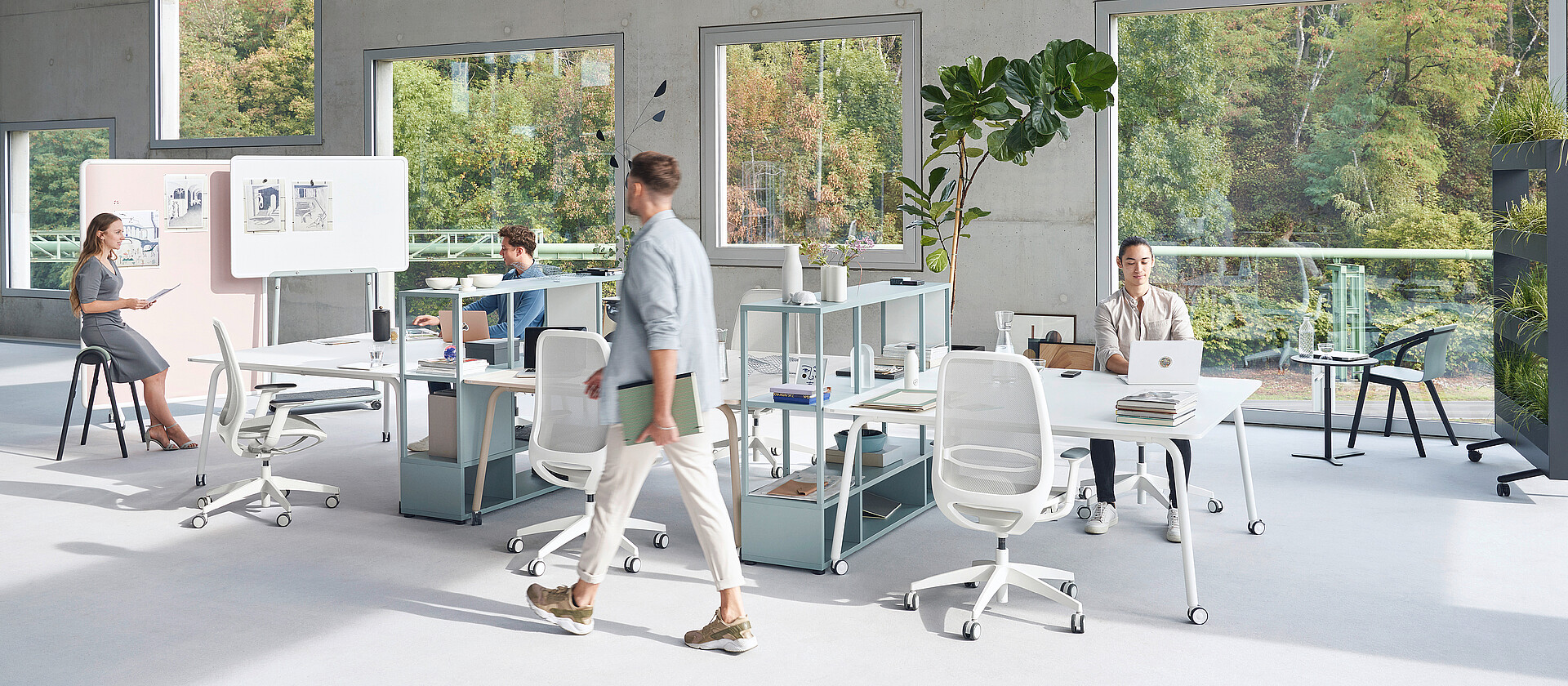 Hybrid swivel chair in light design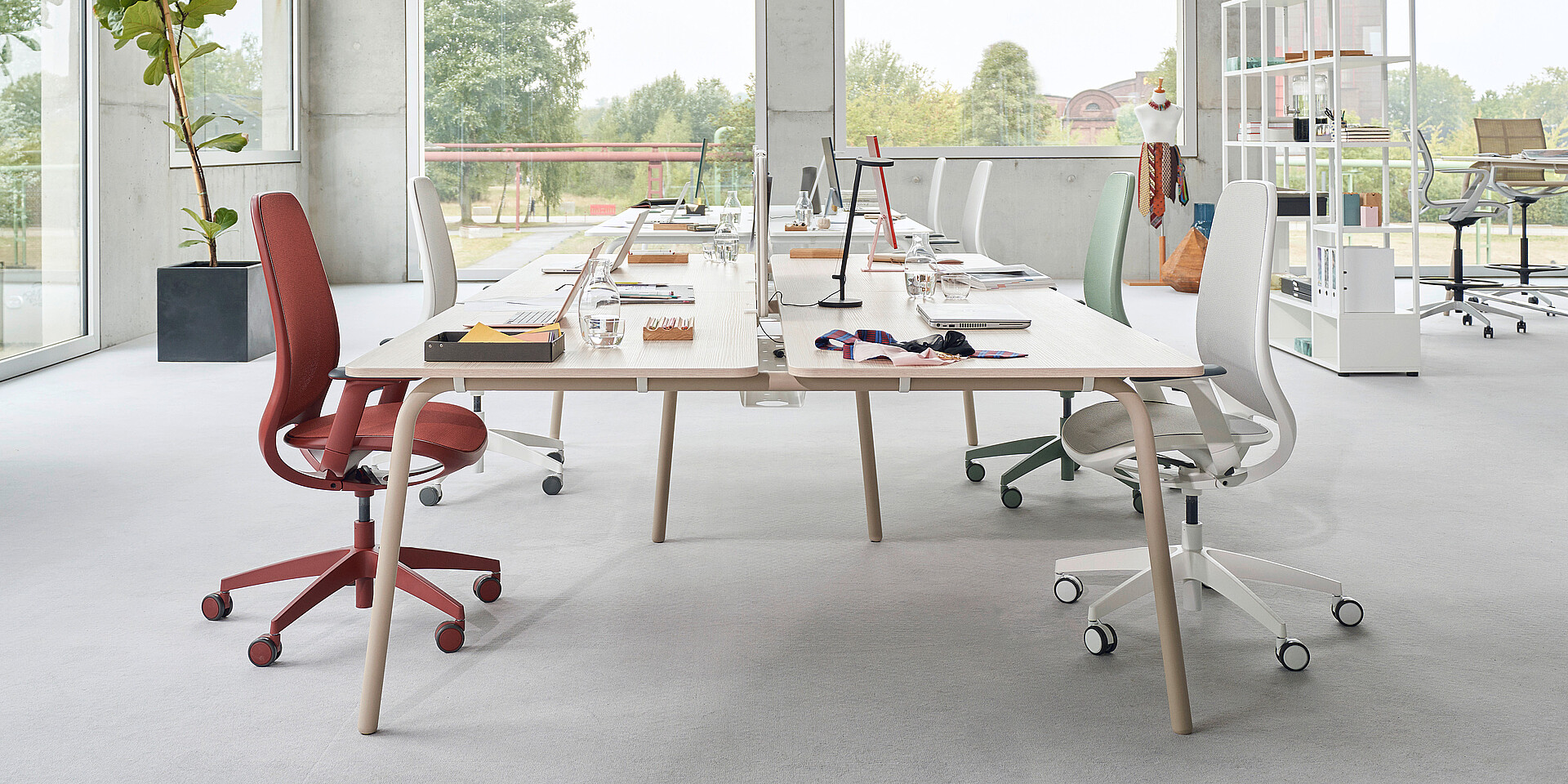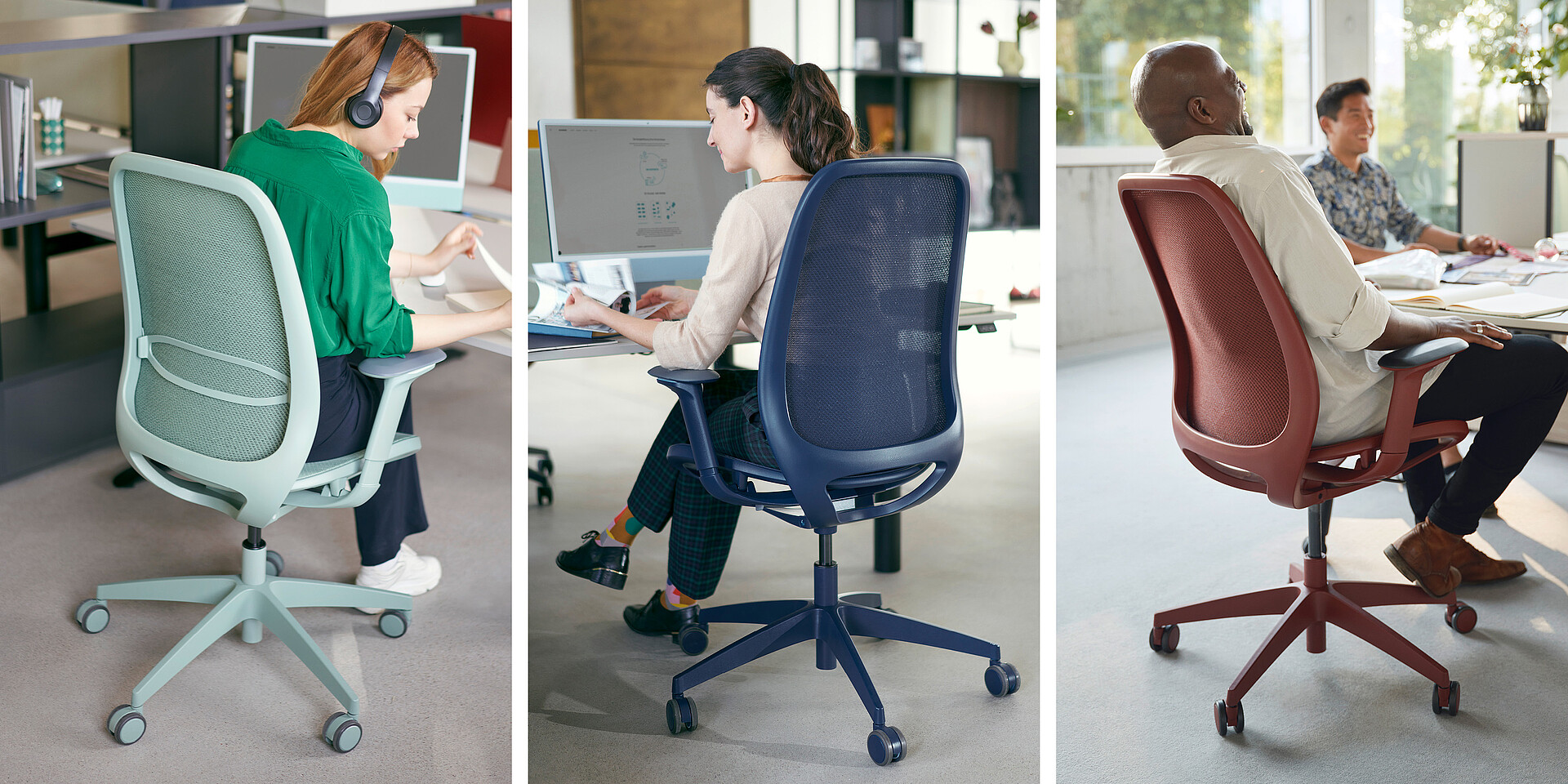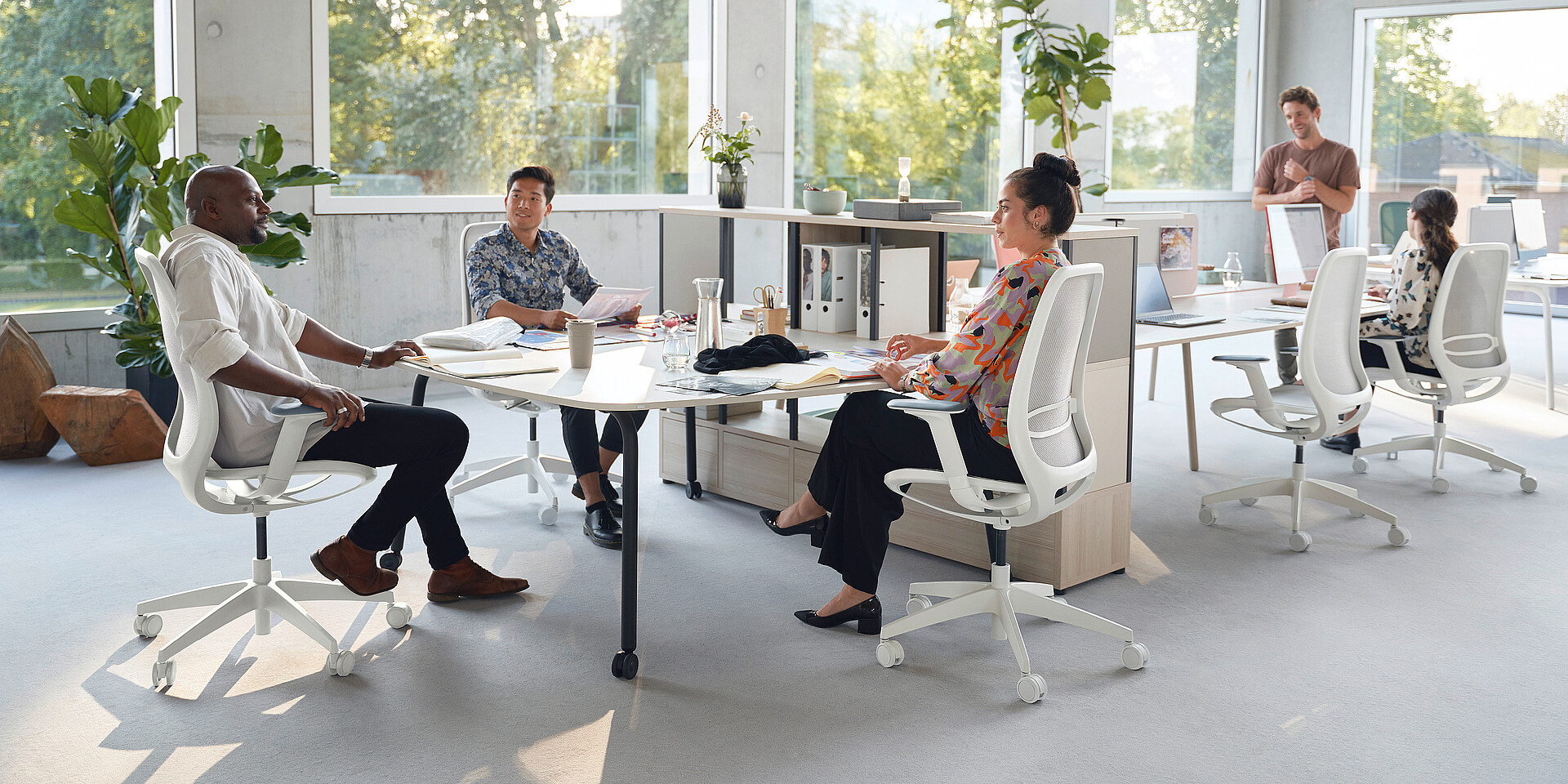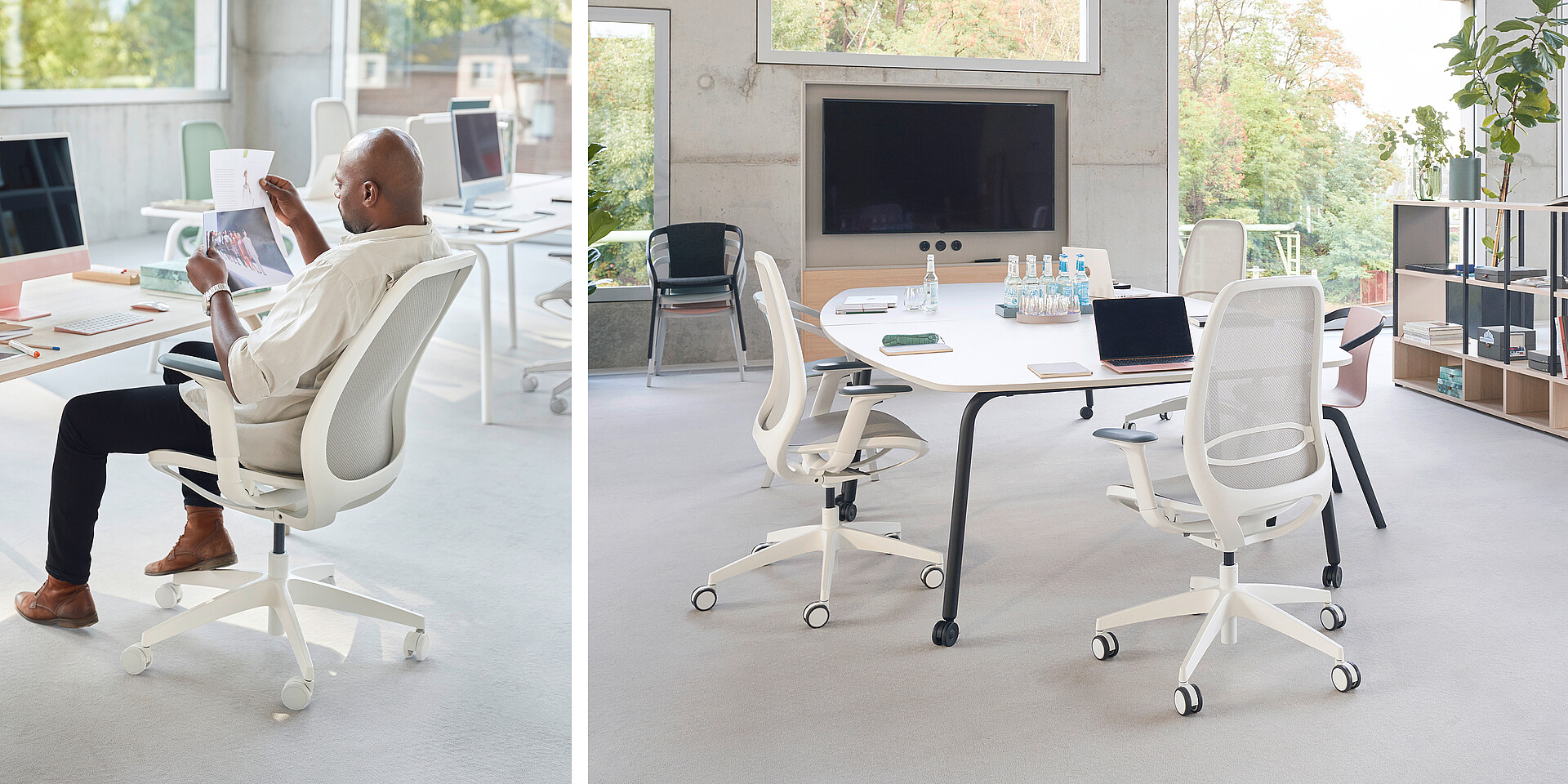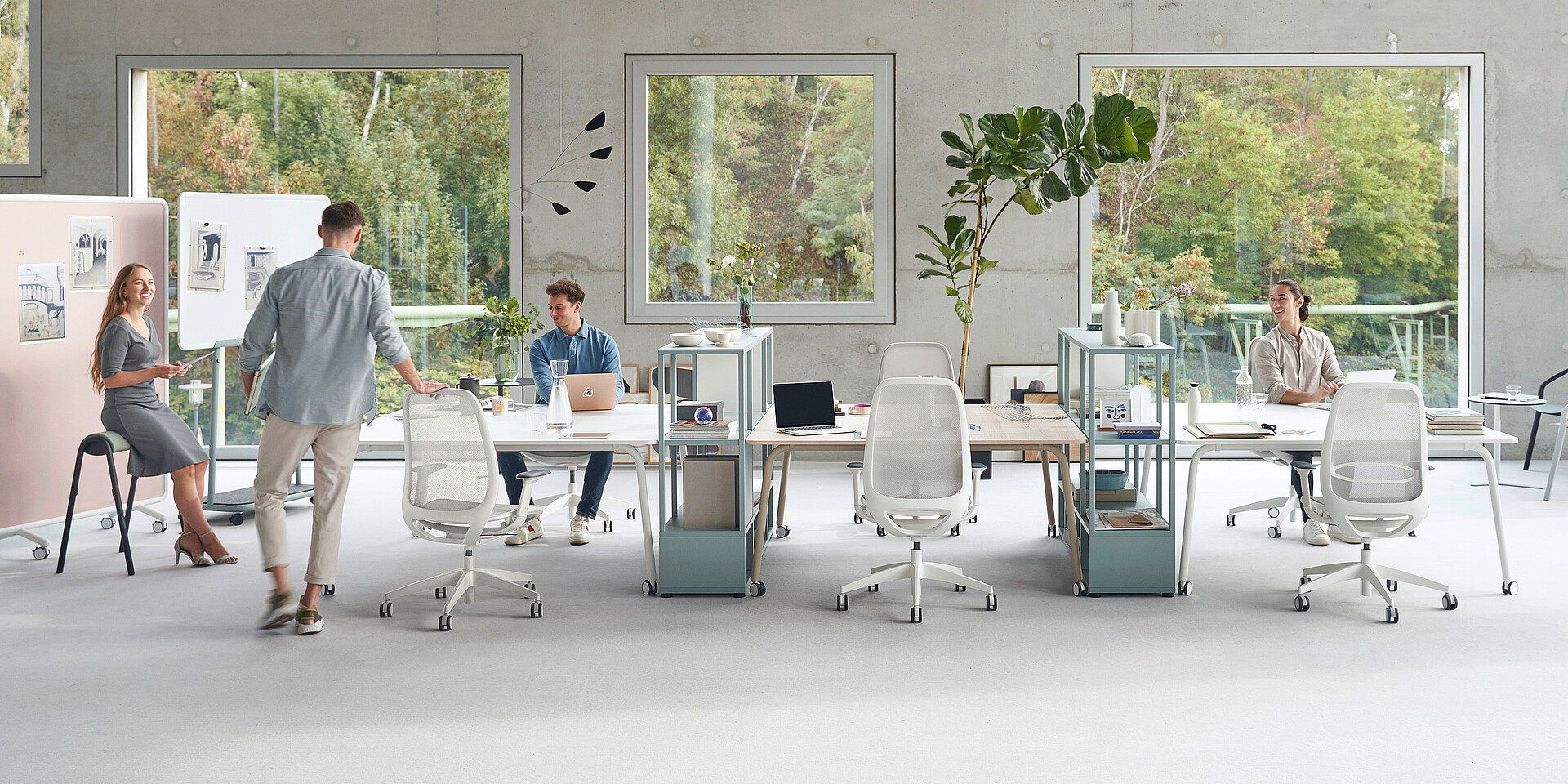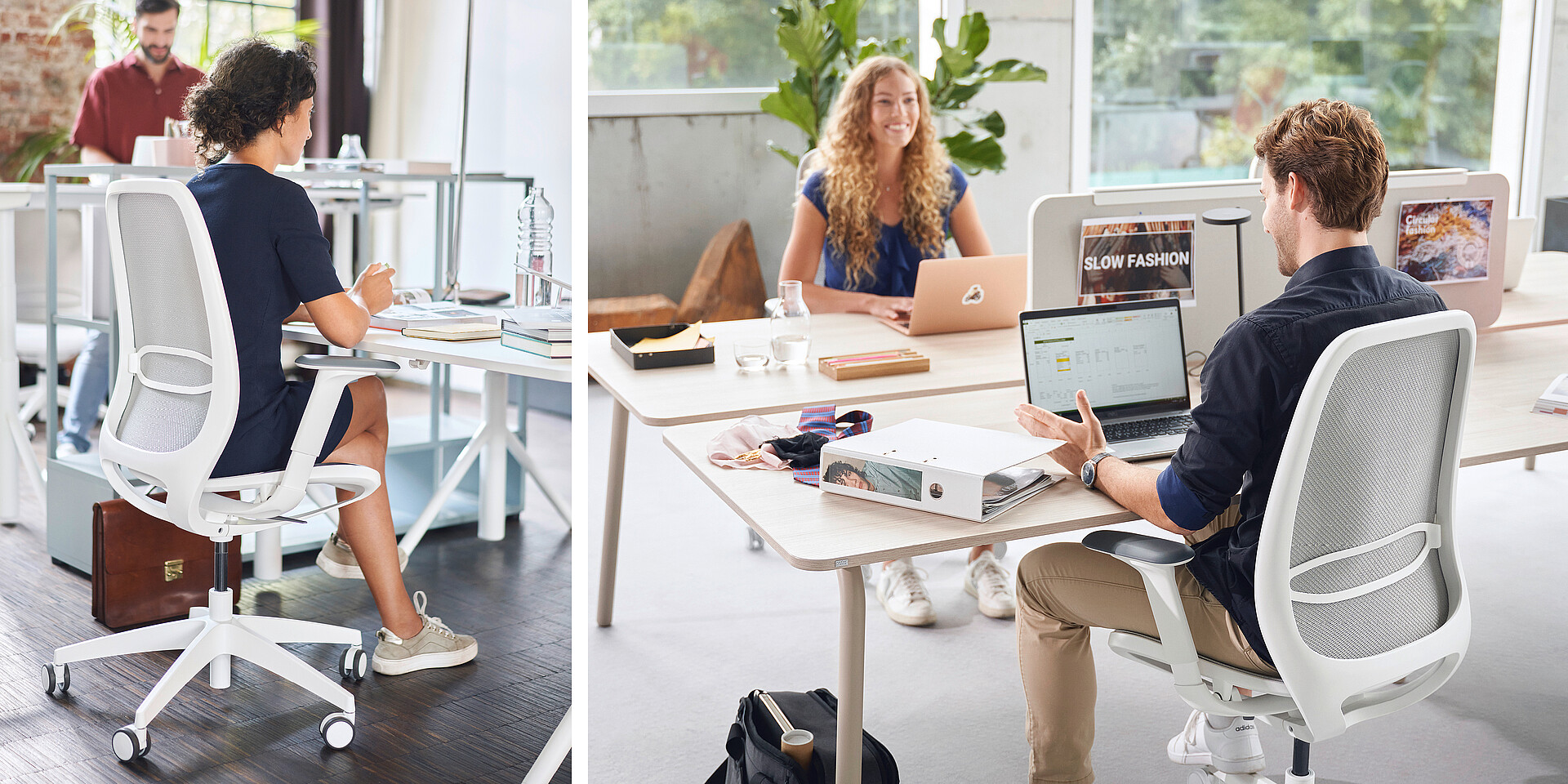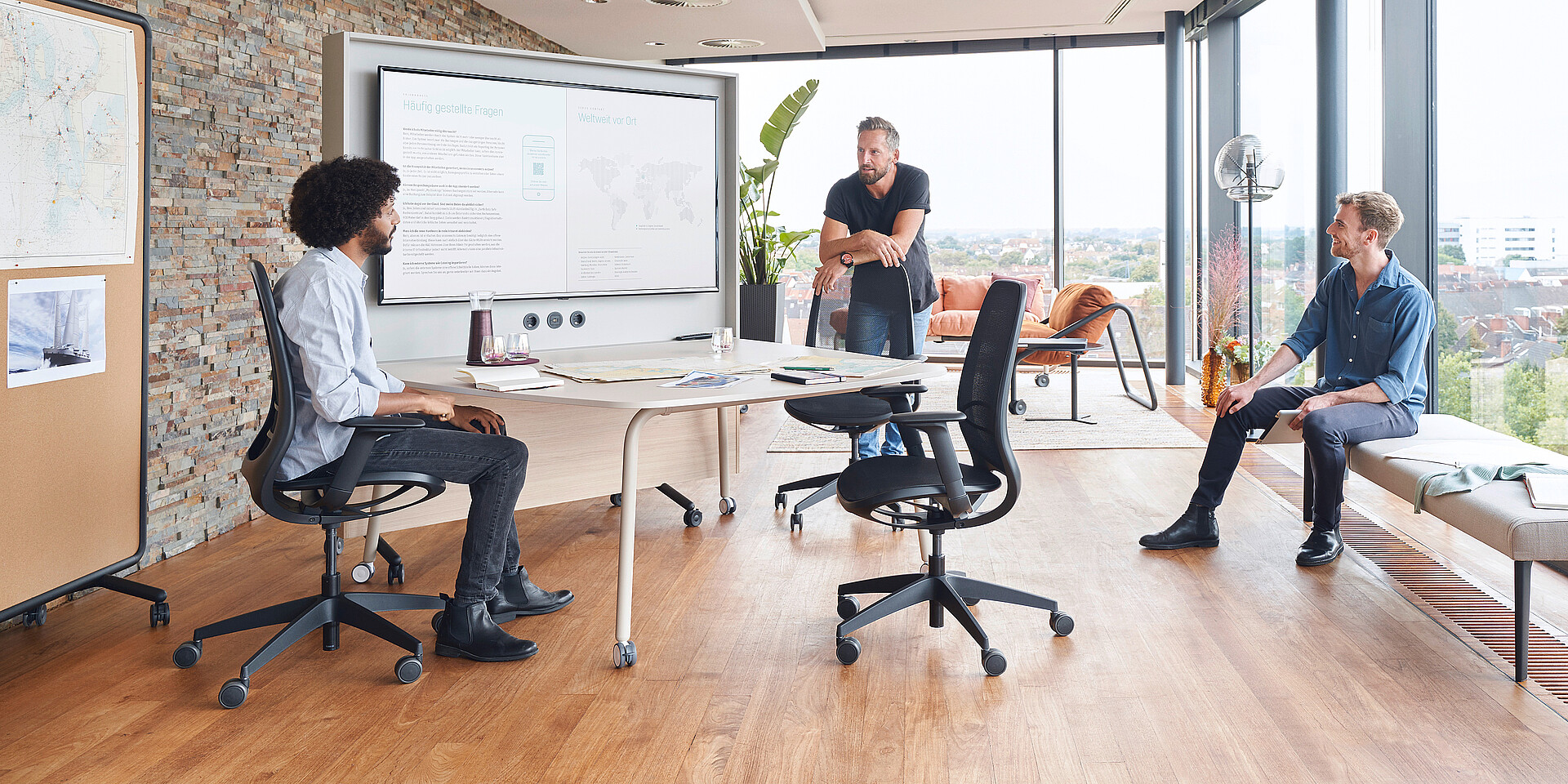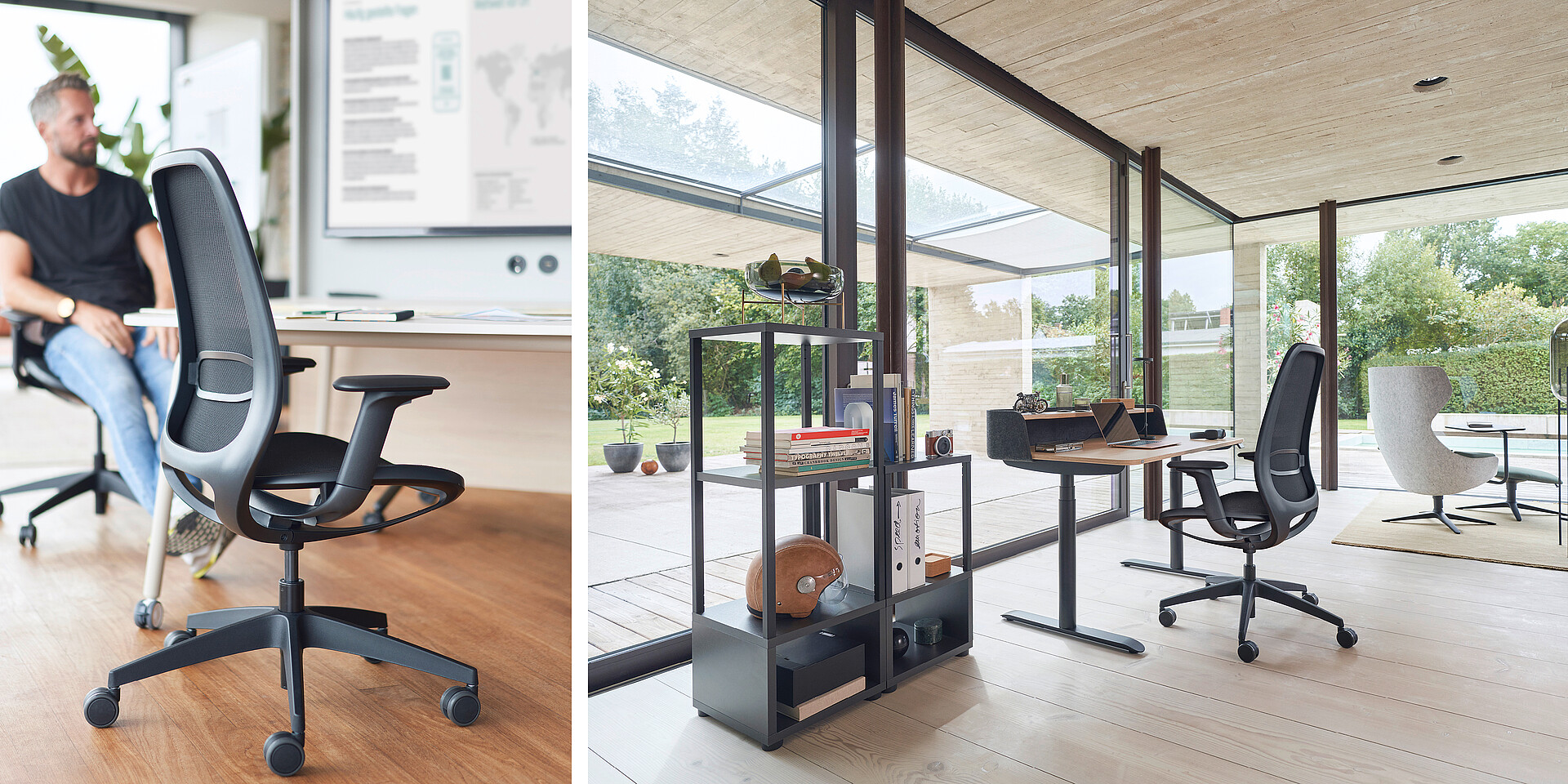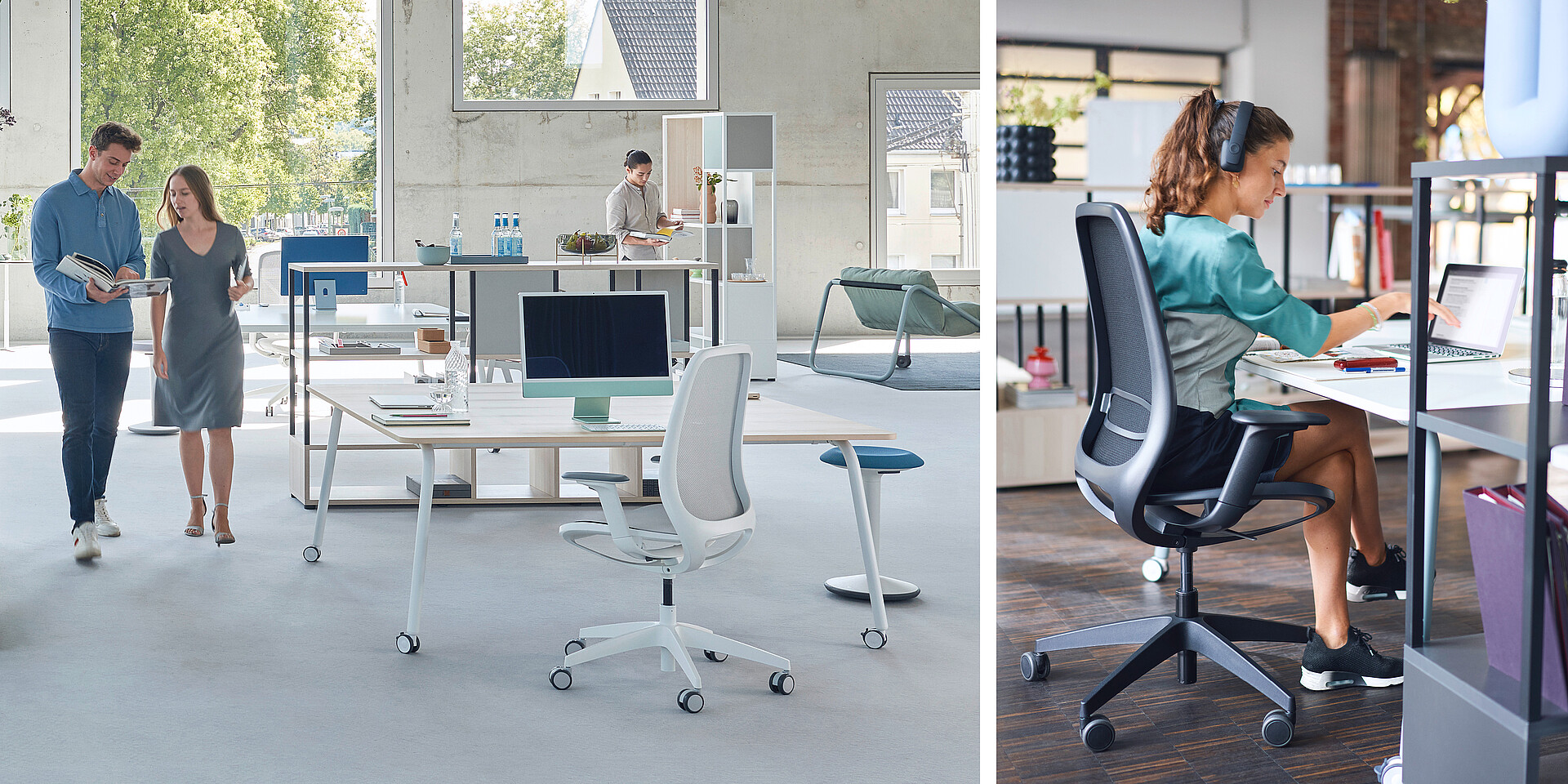 Light meets comfortable
Keeping cool is no problem with se:air. It goes without a classic full upholstery. Instead, it has an air-permeable mesh membrane in the seat and backrest, thus ensuring breathable comfort. Different sitting positions and movements are optimally supported due to the changing degrees of hardness in the membrane. Heat accumulation at pressure points, pressure sores and slipping around on the seat are thus easily prevented.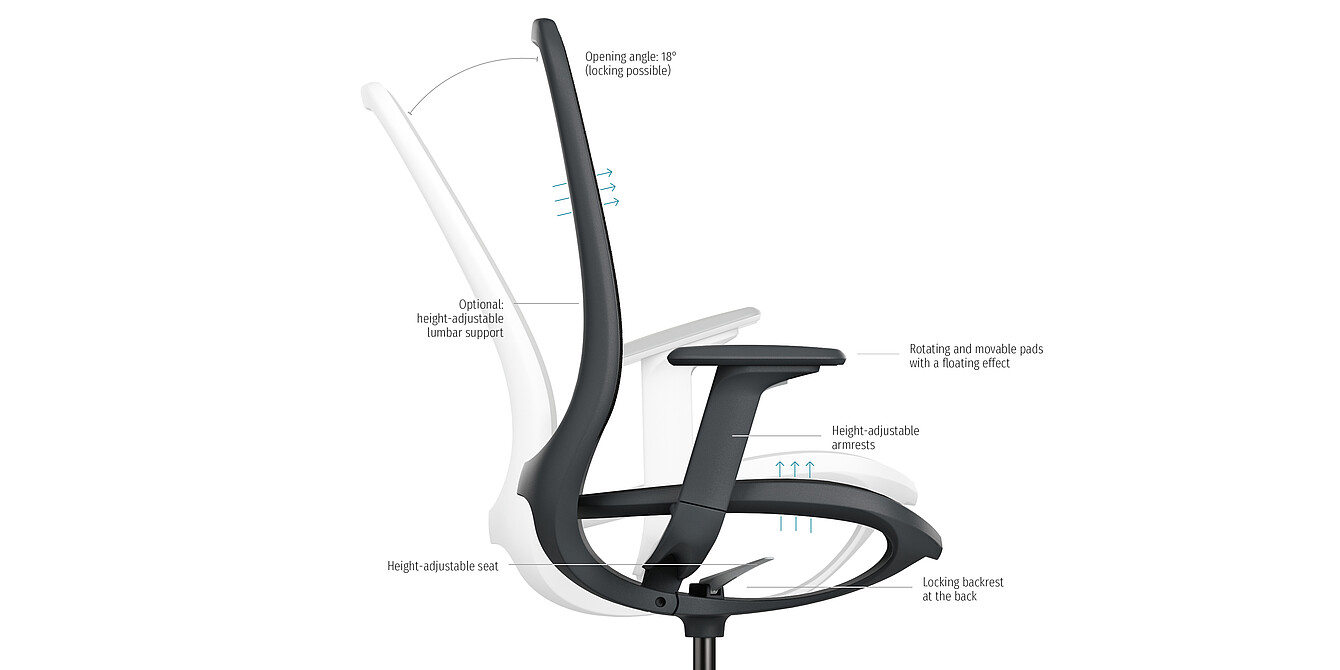 Mechanism for minimalists
With the se:air, the most critical requirements for a swivel chair are met: plenty of freedom of movement, ergonomic sitting and total comfort. The patented "Kinetic Swing" mechanism automatically detects the user's weight without them having to think about it or adjust anything themselves. The seat height and the multifunctional armrests can be manually adjusted for this purpose. The principle is simple: Just sit down and get started.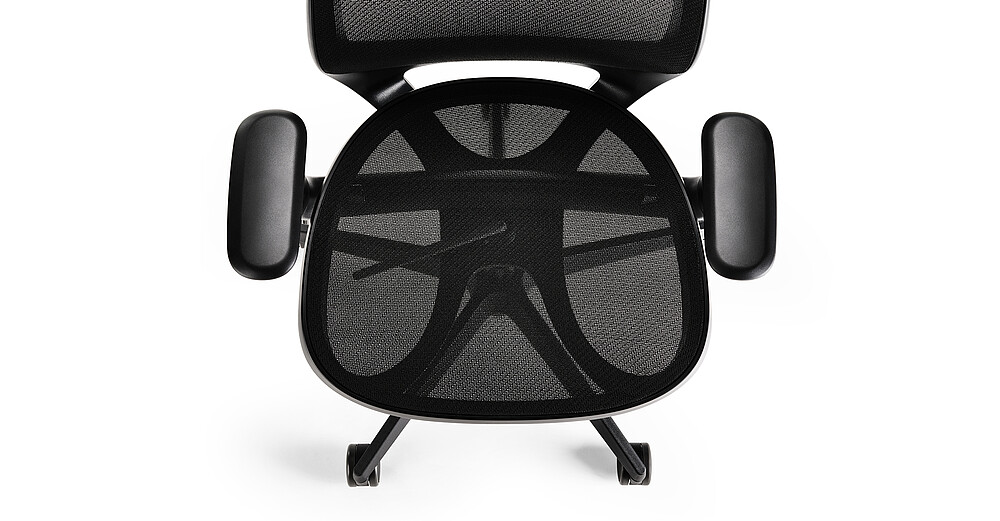 Membrane
The membrane in the seat and the backrest ensures lightness and comfortable sitting
Armrests
The multifunctional armrests are height-adjustable, including sliding pad with floating effect (can be moved forwards and backwards without locking, can be rotated inwards and outwards)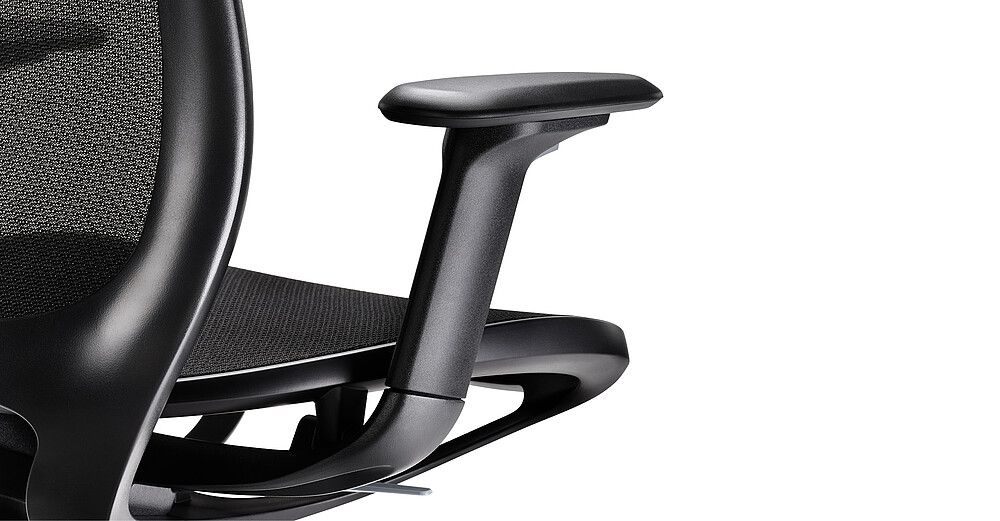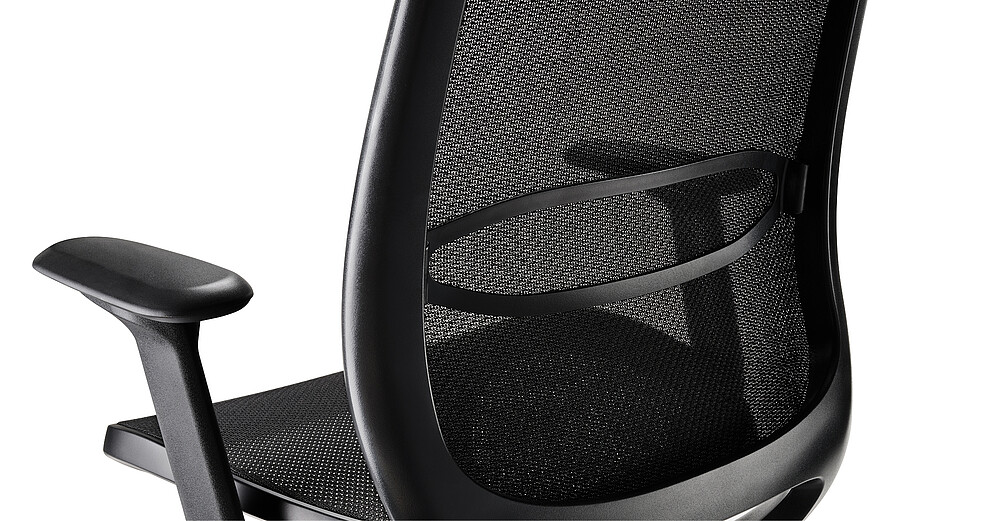 Lumbar support
The optional lumbar support strengthens the lower back and ensures ergonomic sitting
"Kinetic Swing" mechanism
se:air has an automatic weight adjustment without any tedious adjustment required: The higher the user's weight, the greater the resistance when leaning against the backrest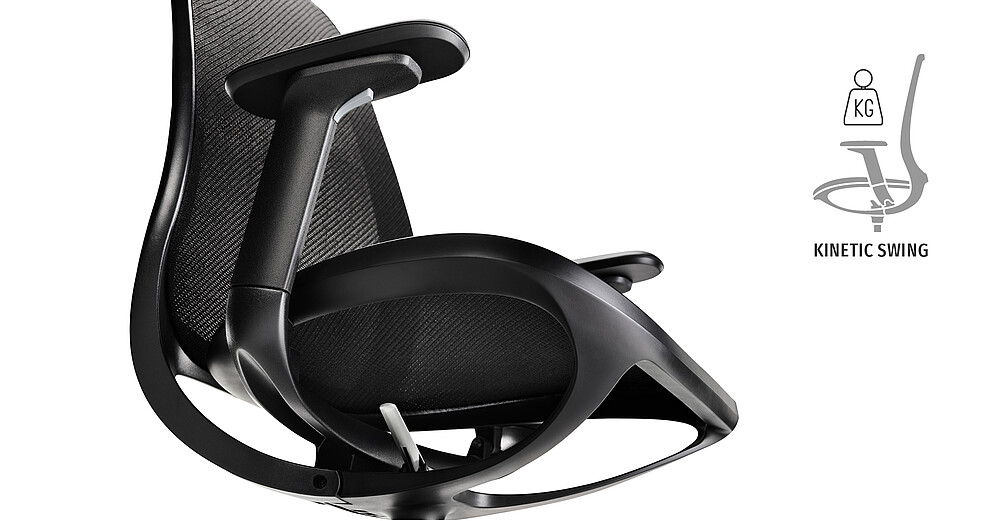 Monochrome Design
se:air is available in five different colour versions

Sustainable, durable, modern
The filigree se:air design is not only visually convincing. It also stands out due to its sustainable features. As early as in the design process, efforts were made to reduce the individual components and to leave out what was redundant. This results in a light, total weight of only 12 kg and a recyclability of 100%.

The black frame material is partly made of recyclate, and the tear-resistant, extremely durable membrane is "Made in Germany". It is knit to a perfect fit, so that there is no waste. The functional armrests, the base with five legs and the optional lumbar support elegantly round off the swivel chair.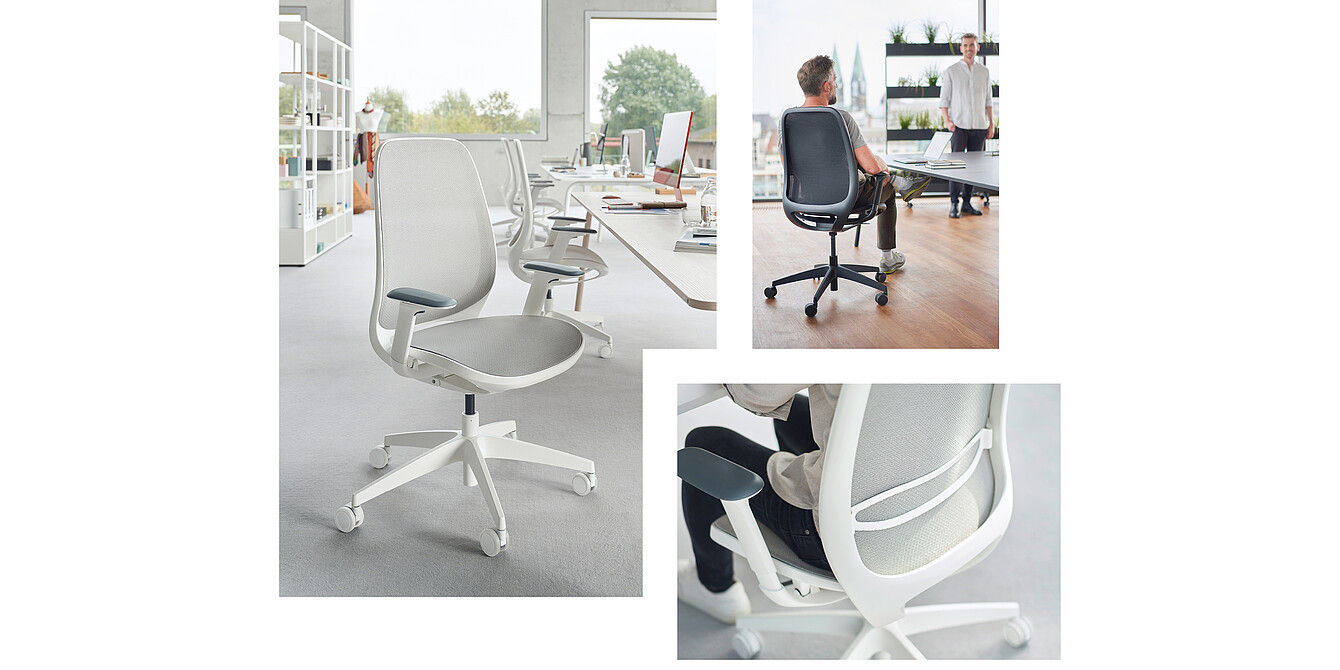 Versions and models
se:air follows a monochromatic colour concept. The frame, membrane, armrests and castors are all designed in the same colour.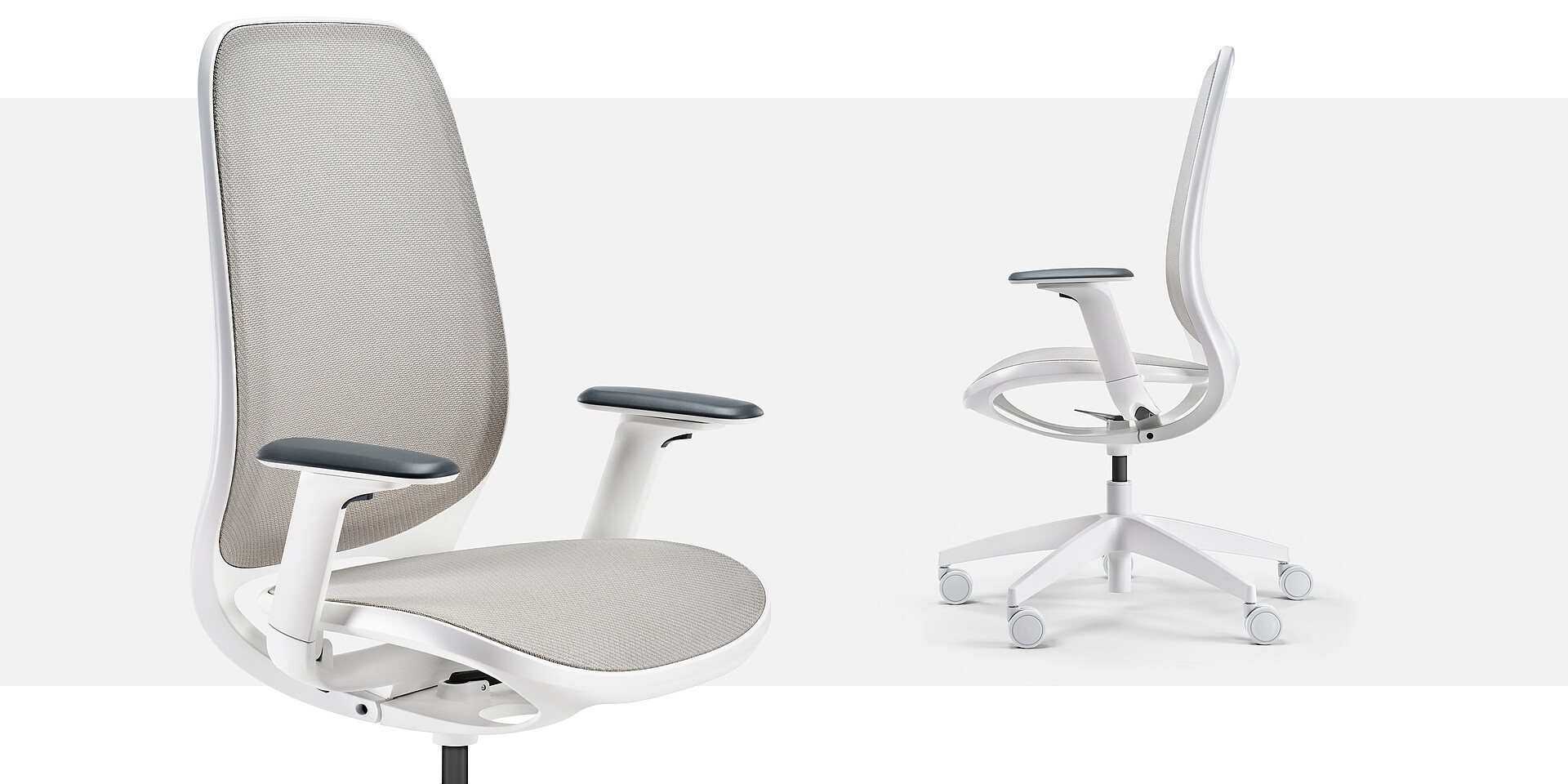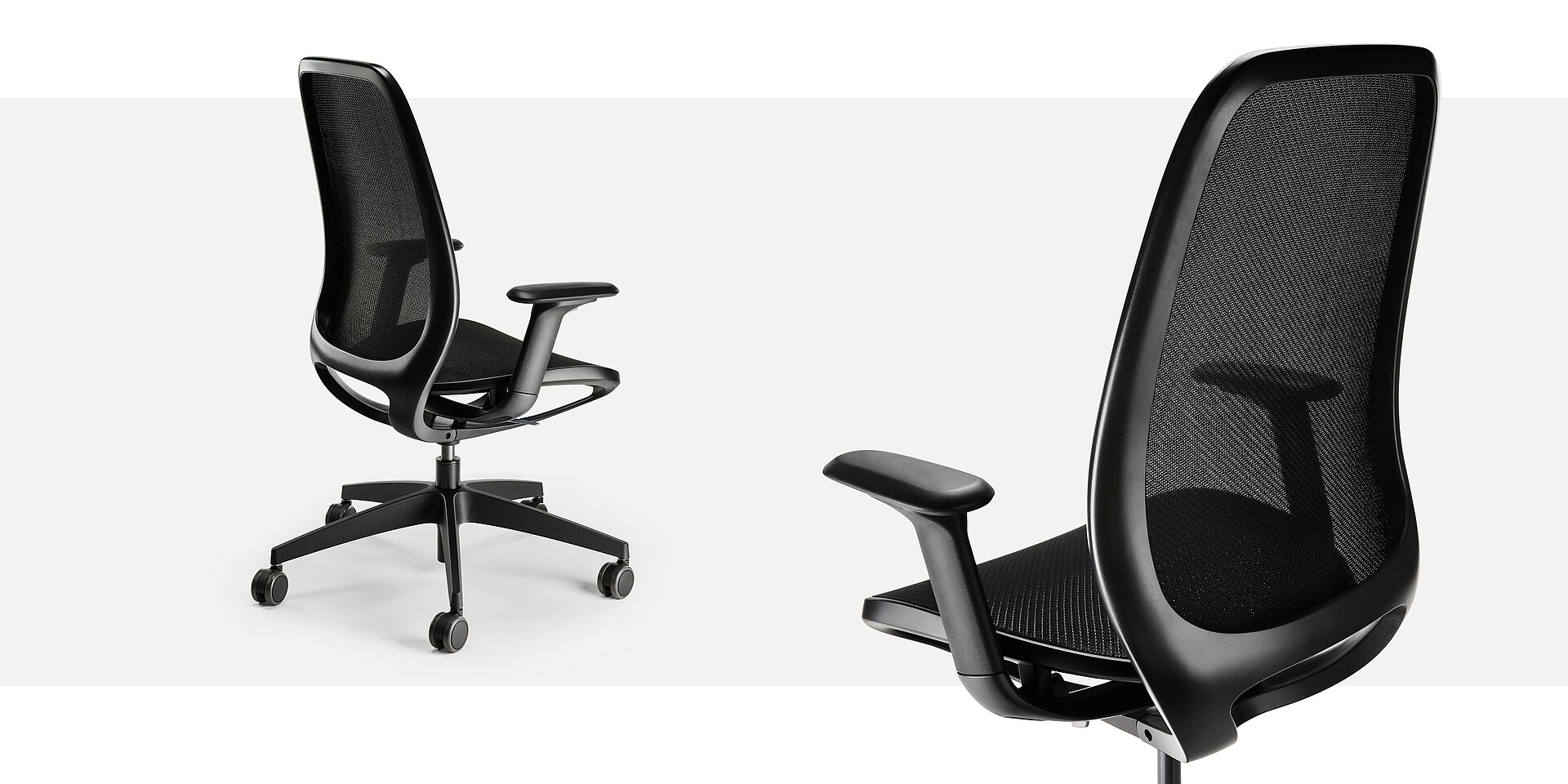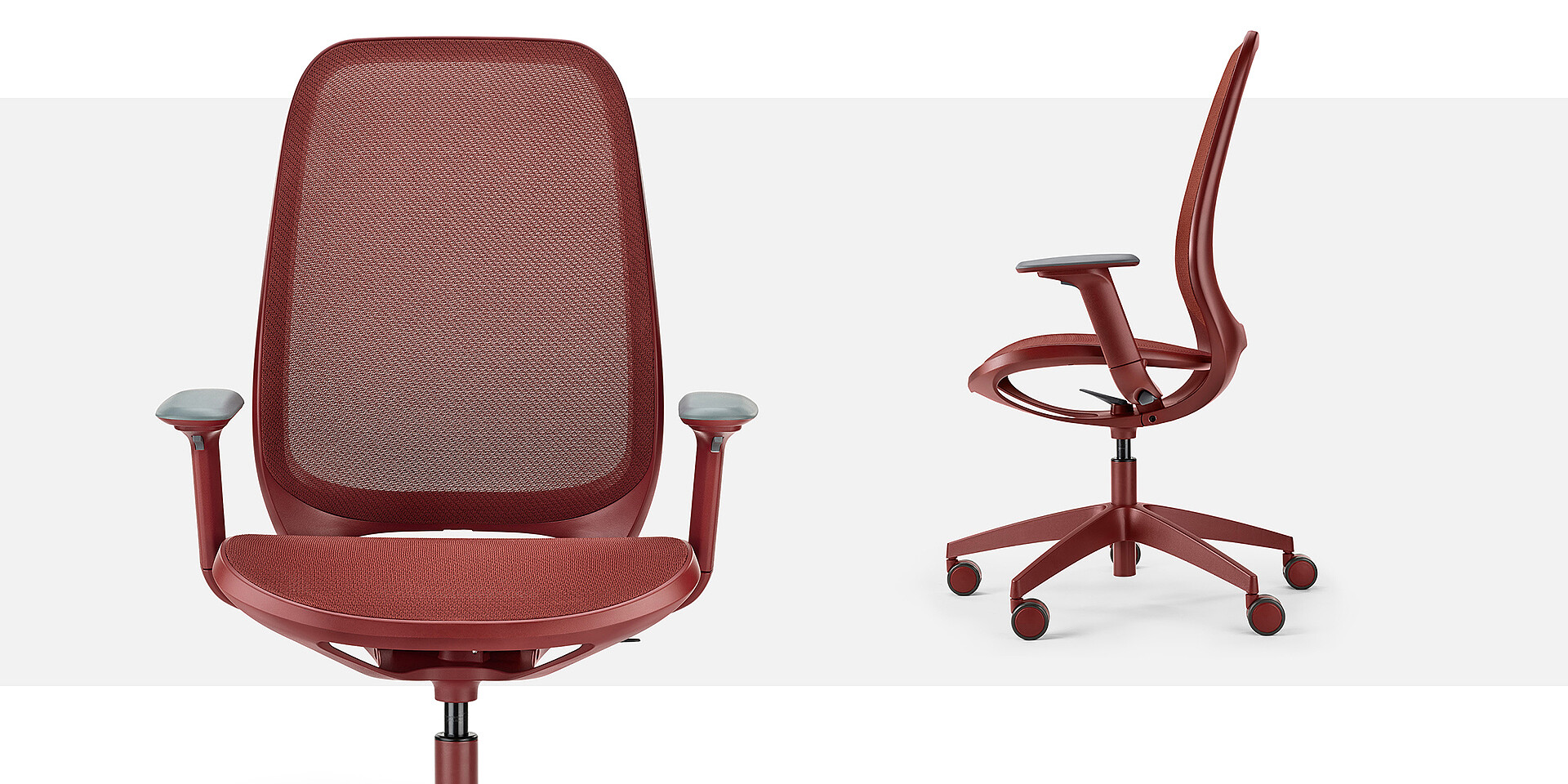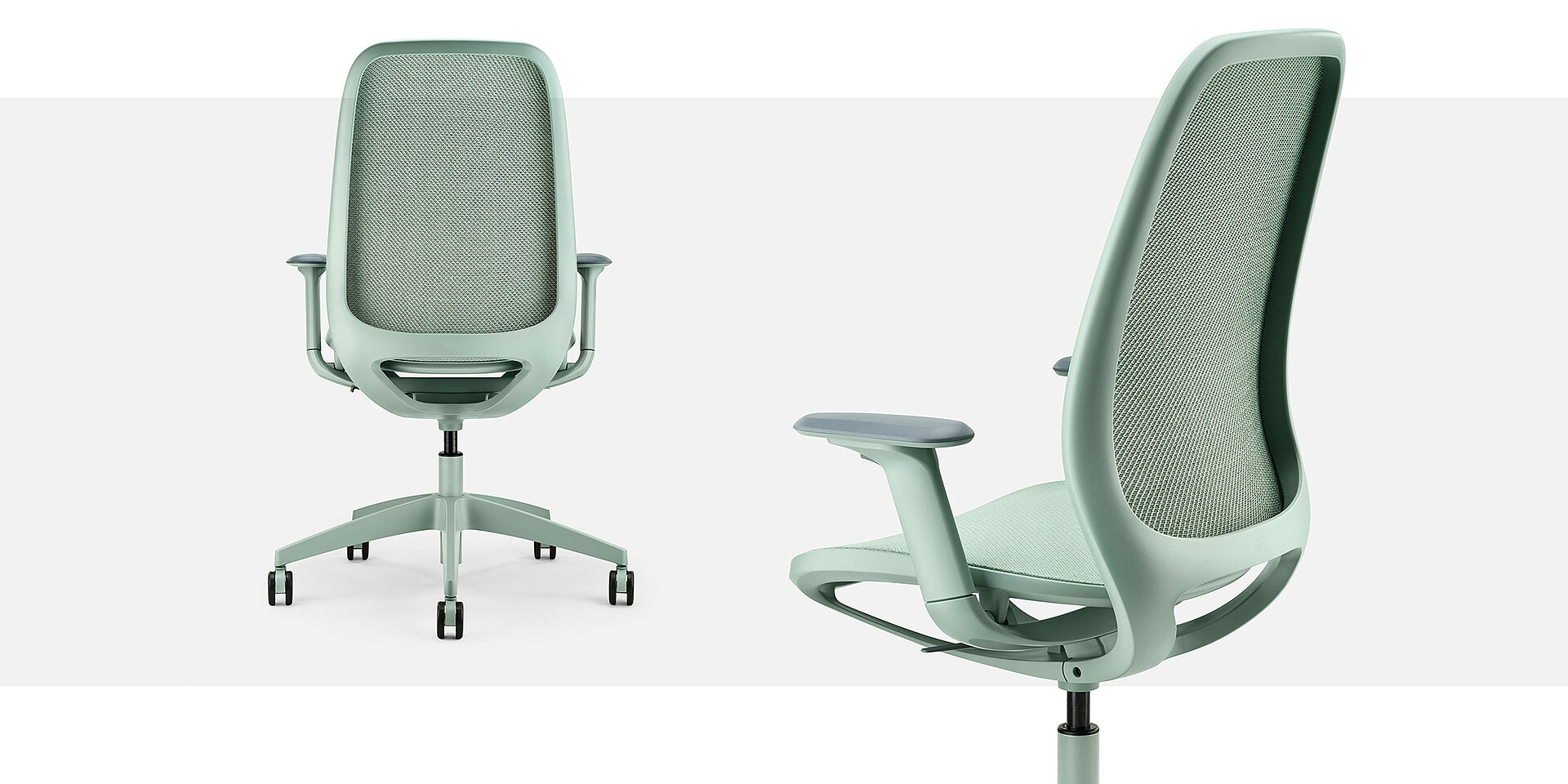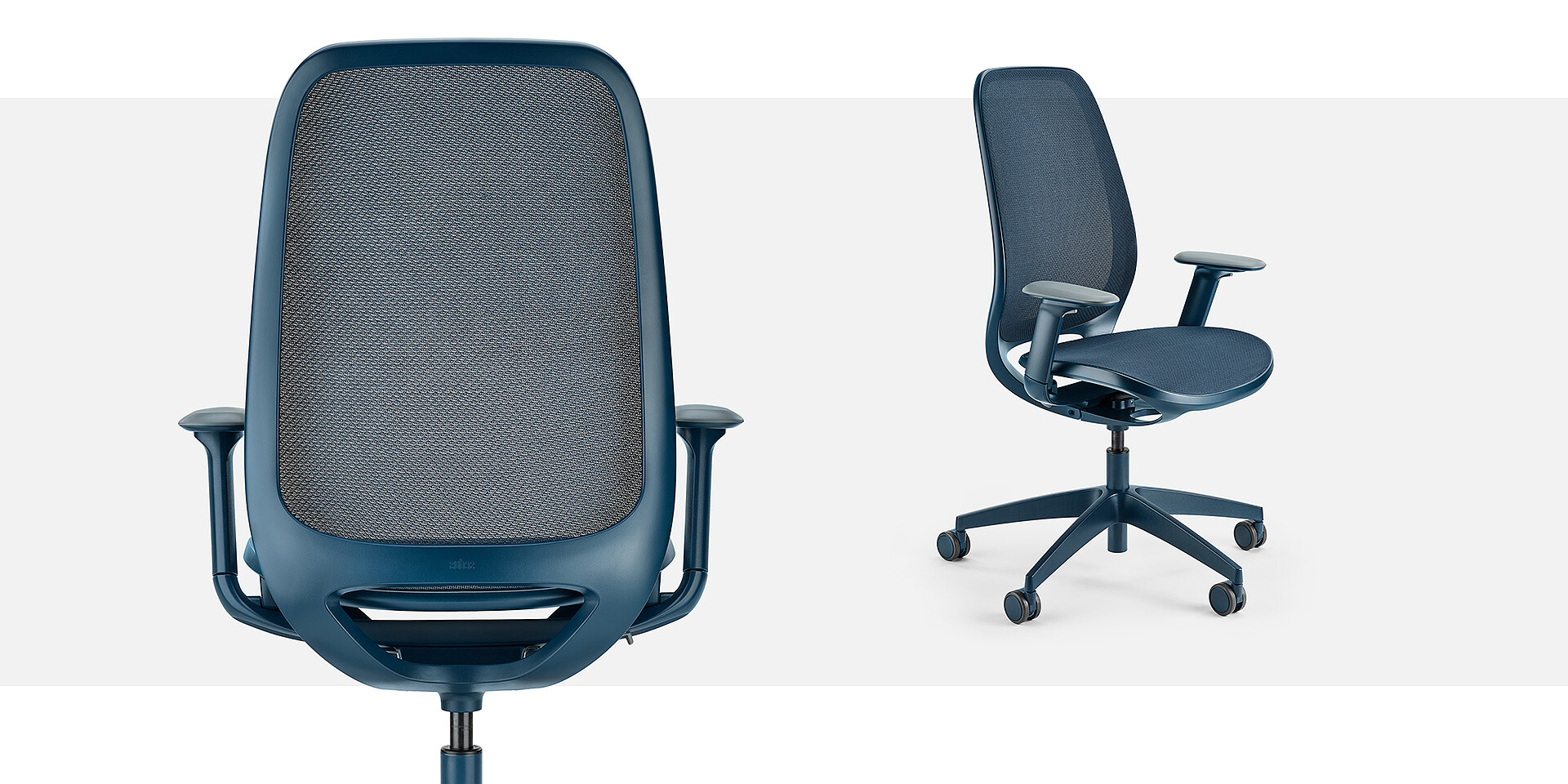 We purchase around two thirds of the steel, aluminium and wood which we require to produce our products in Germany and almost all the rest from Europe, this helps us to avoid long delivery routes whilst, at the same time, boosting the local economy. We use materials which have been tested and assessed with respect to potentially adverse effects on human health and the environment.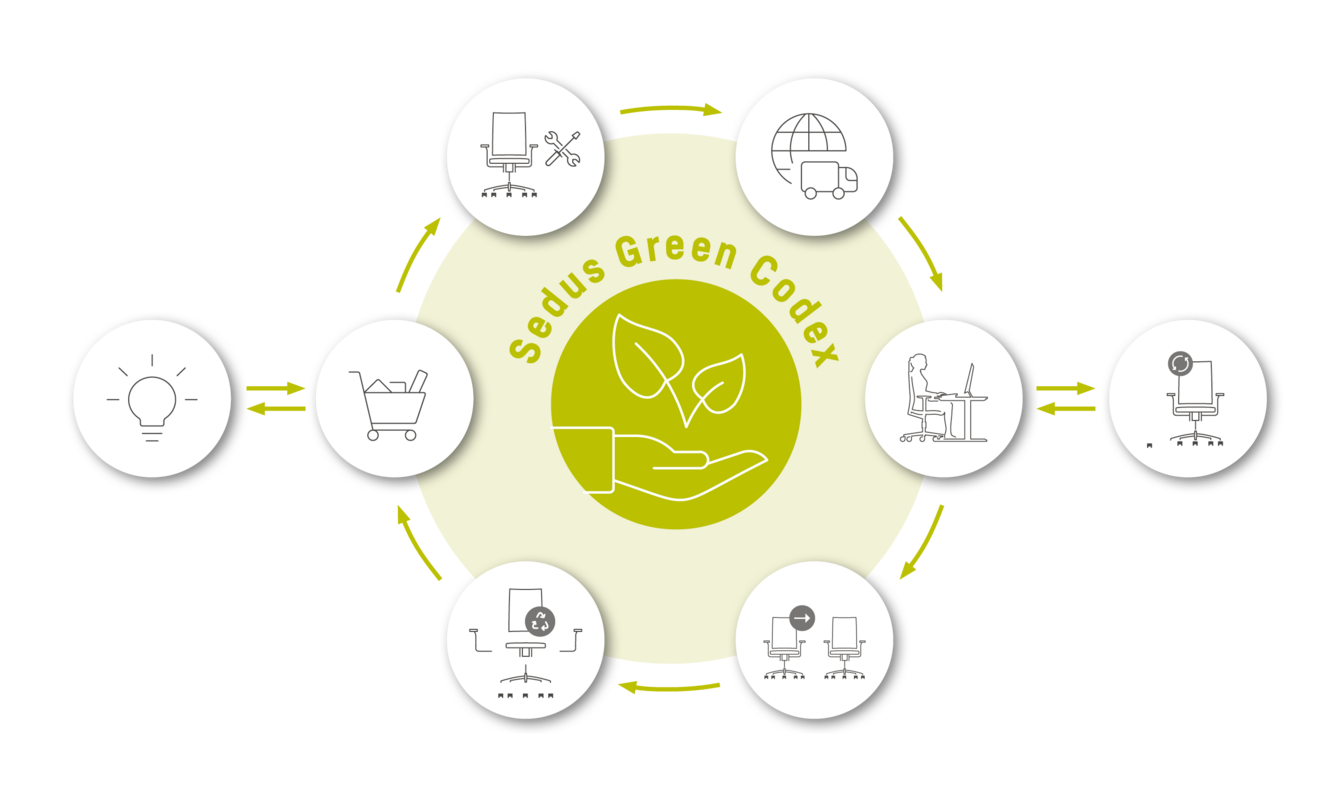 Sustainable production of se:air

Covers not glued into place

Galvanisation with chrome III

Use of certified upholstery fabrics in accordance with OEKO-TEX Standard 100

Produced using 100 % green electricity

Produced in accordance with DIN ISO 14001 Environmental management

Produced in accordance with DIN EN 45001 Occupational safety
standard
optional
Upholstery
Seat and backrest with membrane cover
Model colour / plastic parts
black - with membrane M2A black
clear white - with membrane M2B silver grey
Lumbar support
No lumbar support
Height-adjustable lumbar support
Armrests
Multifunction armrests in plastic with soft-touch
covers
Seat height-adjustment
Gaslift
Gaslift for counter design with footring (possible in
combination with aluminium base)
Base
5-star plastic base – colour is defined by the model
colour
Castors / Glides
Hard castors for soft flooring
Soft castors for hard flooring
Constantly braked castors (in combination with
counter design, always with protection for castor)
Backrest
• High, large-surface backrest, suitable for any body size
• Back covered with a knitted membrane, wrinkle free, breathable, air- and moisture-permeable
• Optionally lumbar height adjustment, colour is defined by the model colour
Armrest
• 4D multifunctional armrests with height adjustment for tension relief in the shoulders and neck muscles
• Rotatable and movable pad in depth and width with "floating" effect without locking
• Armrest support and armrest shaft colour depending on model colour
• Armrest pad for model colour black available in black, for model colour clear white available in basalt grey
Seat
• Ergonomically shaped seat frame covered with a knitted membrane, suitable for any body size
• Anatomically shaped seat surface with rounded front edge of seat
• Seat inclination 4°
Seat height-adjustment
• Stepless gas spring height adjustment
• Seat height adjustment: 420 - 550 mm
Base
• Star base with 5 legs made of plastic, Ø 65 mm castors
• Hard or soft castors at the customer's option, colour is defined by the model colour
Counter design
• Footring with 19 mm wide surface area, height-adjustable from 300 to 500 mm, diameter of 500 mm
• Footring and gas spring in black, footring finish in brushed aluminium
• Aluminium base – the model colour determines the foot colour
• Seat height 675 - 915 mm
• Constantly braked castors for safe mounting with full mobility of the chair, always with soft covering for improved grip even on
smooth floors, 65 mm diameter
• Recommended for a user weight of up to 110 kg
User weight
• Recommended for user weights up to 130 kg
Warranty
• 5 years (see guarantee terms)