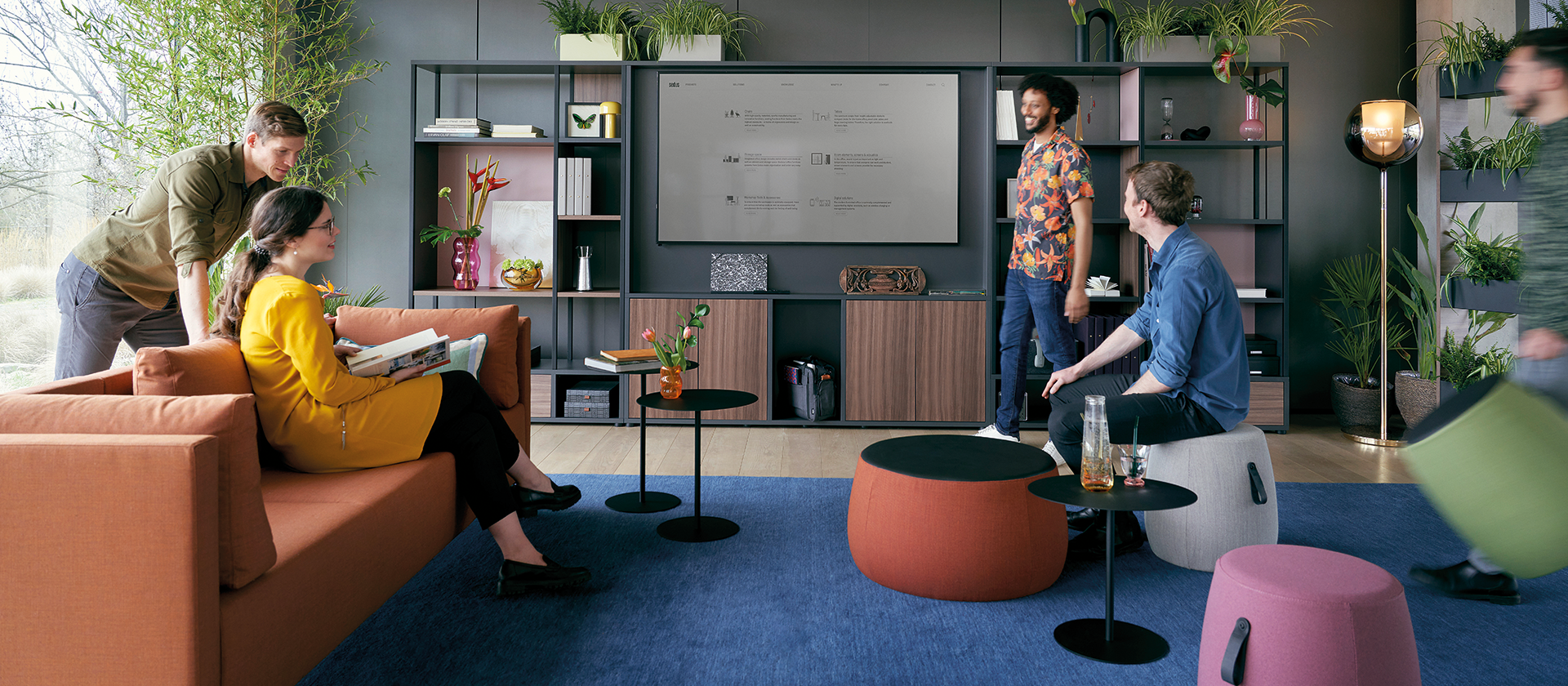 Flexible
se:tea is the perfect addition to lounge areas, central zones or work cafés – as a decorative side table solution, it is both an eye-catcher and a modest place for a cup, laptop or mobile phone.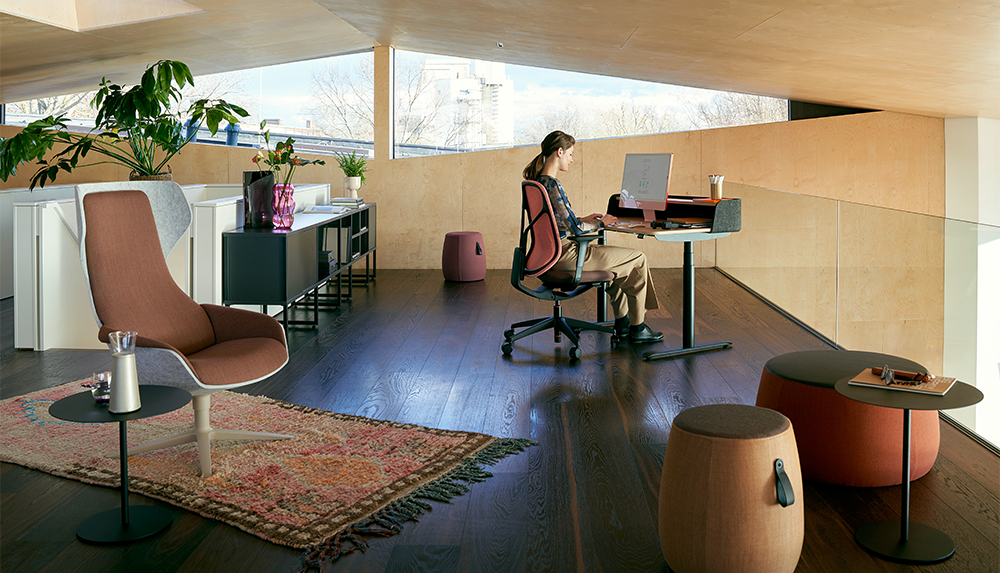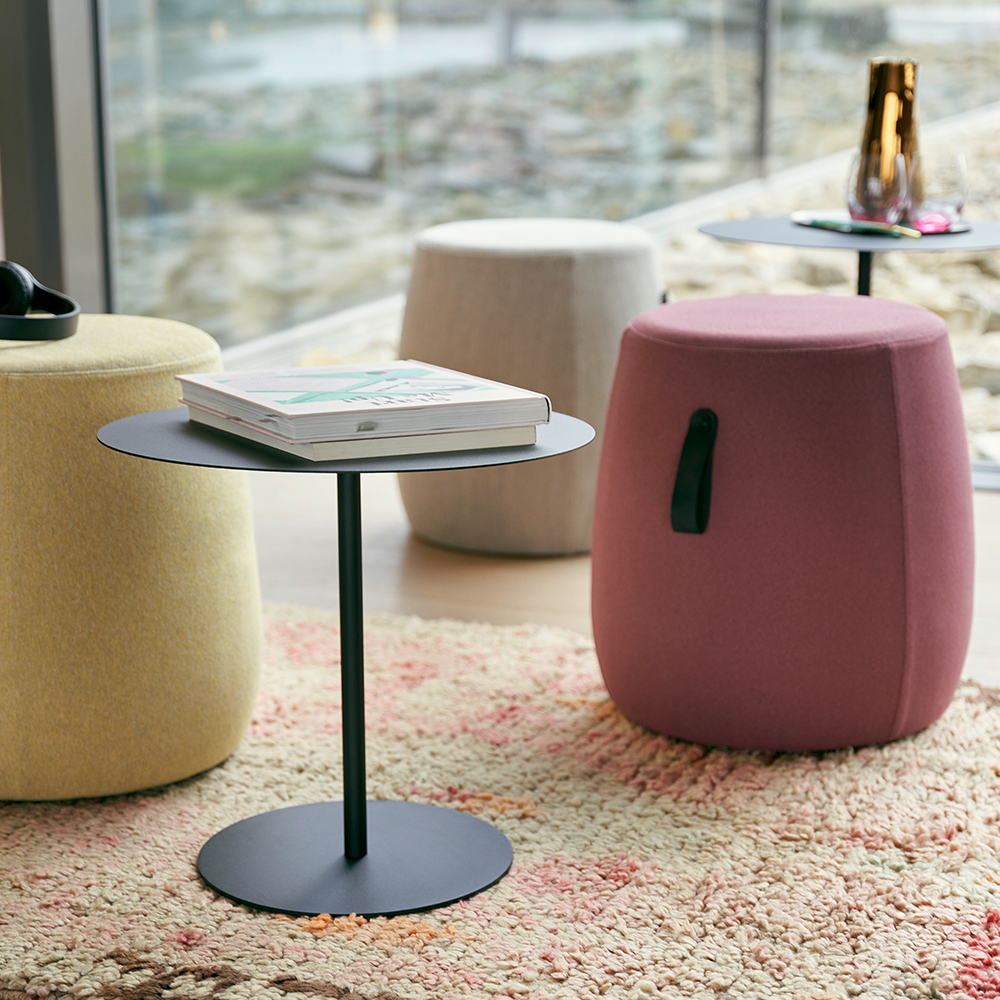 Streamlined
With its reduced design language and a tabletop thickness of only 2 mm, the table is exceptionally light. Due to the timeless black design, se:tea has a sophisticated look and can be beautifully combined with other furniture.
Light
Due to the minimal use of materials, the low total weight and felt glides, it is possible to change the position of se:tea quickly and easily.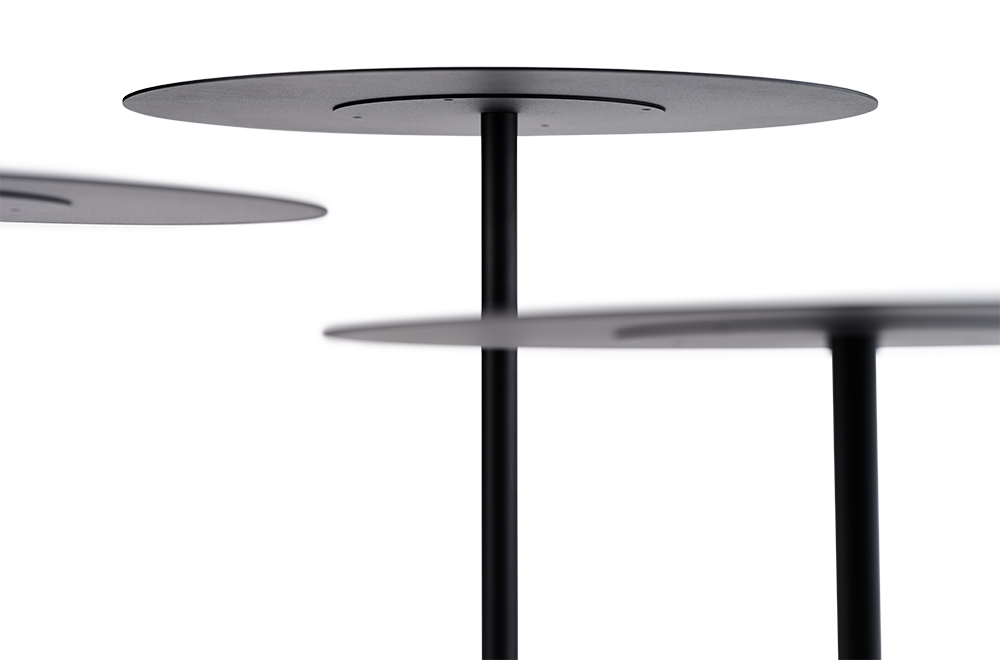 Versions and models
Three different heights and low weight.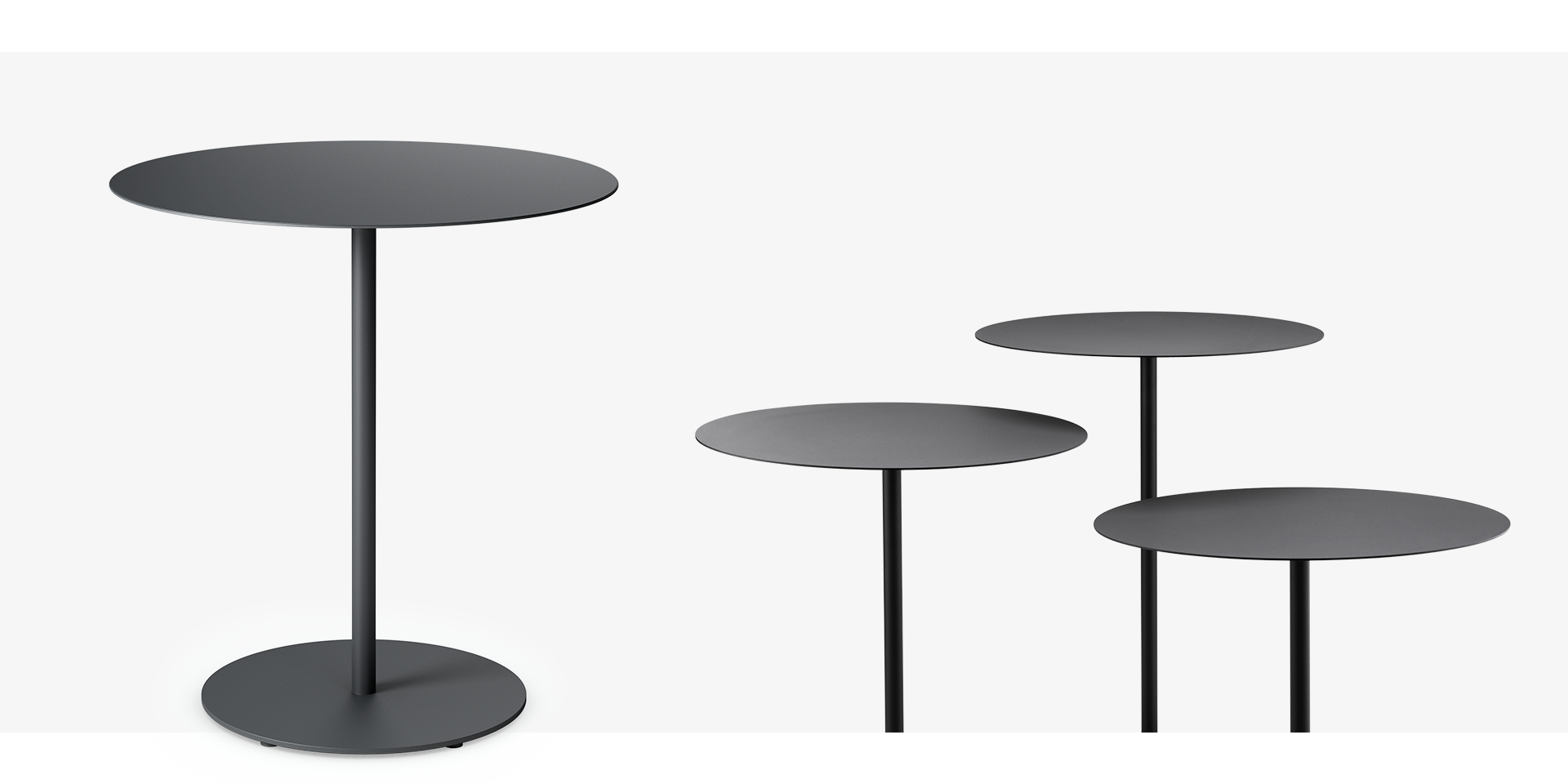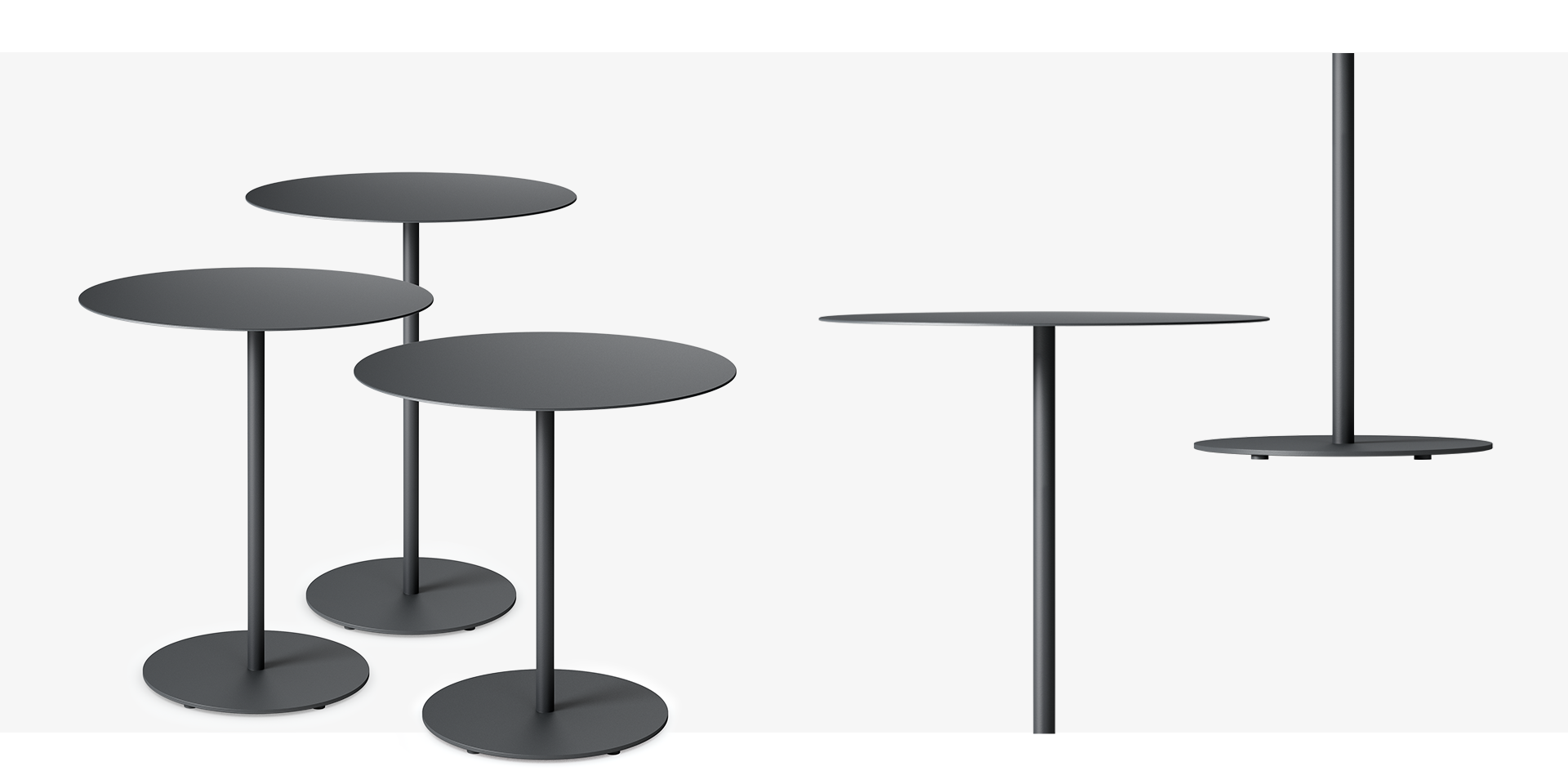 standard
optional
Version
Table height 420 mm
- Table height 490 mm
- Table height 560 mm
- Set of 3 tables
Model colour
black
Dimensions
se:tea


Frame system
• Metal column (Ø 22 mm) with metal plate (Ø 300 mm) as base
• Table heights: 420 mm / 490 mm / 560 mm
Glides
• Felt glides
Surfaces
• Table top: Metal, powder-coated black, matt (RAL 9005)
• Frame: Metal, powder-coated black, matt (RAL 9005)
Shipping / dispatch
• se:tea are available individually or as a set of three
• The model is available in a space-saving package for safe delivery by courier, unique and easy to assemble
Warranty
• 5 years