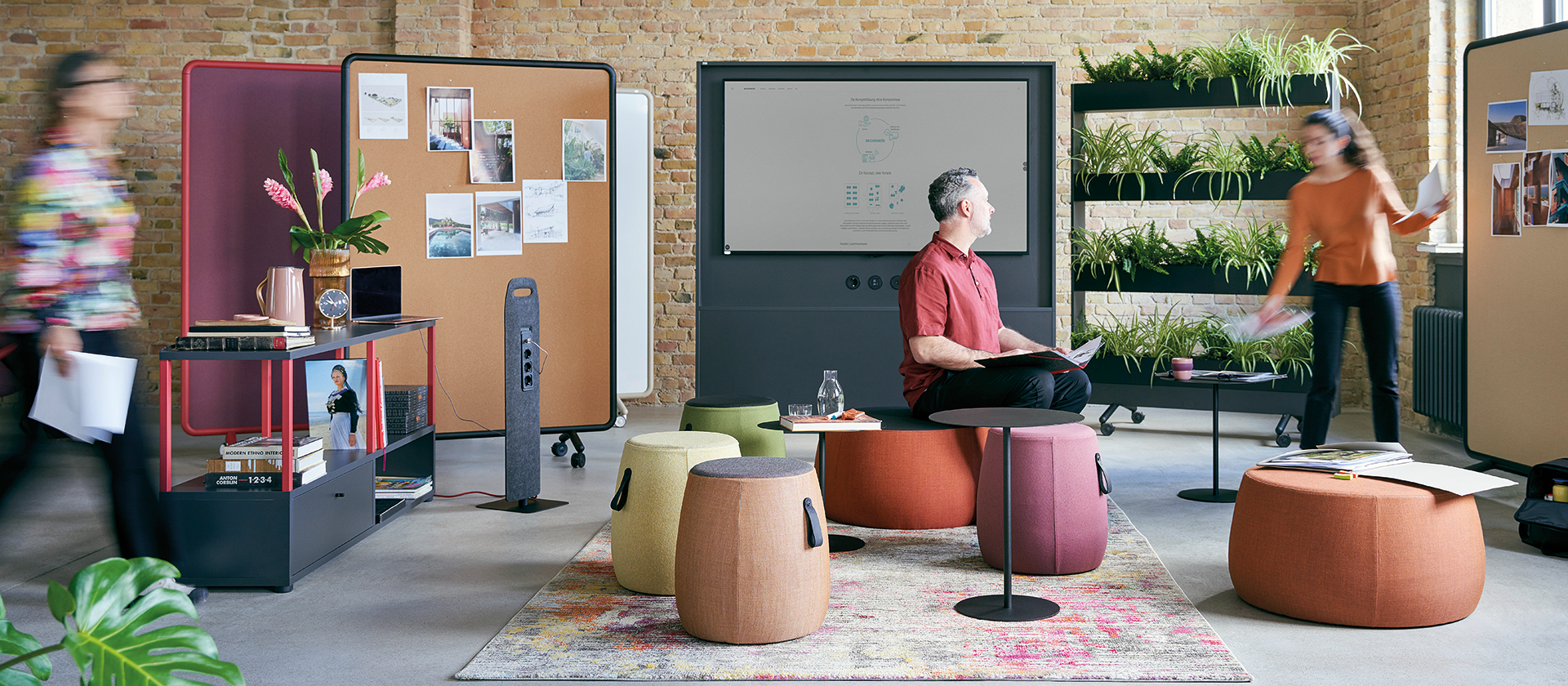 Colourful
The lightweight stools create a pleasant atmosphere and enable new design approaches for the office. Corporate colours can also be easily reflected through the se:dot – the broad selection of colours and materials makes this possible.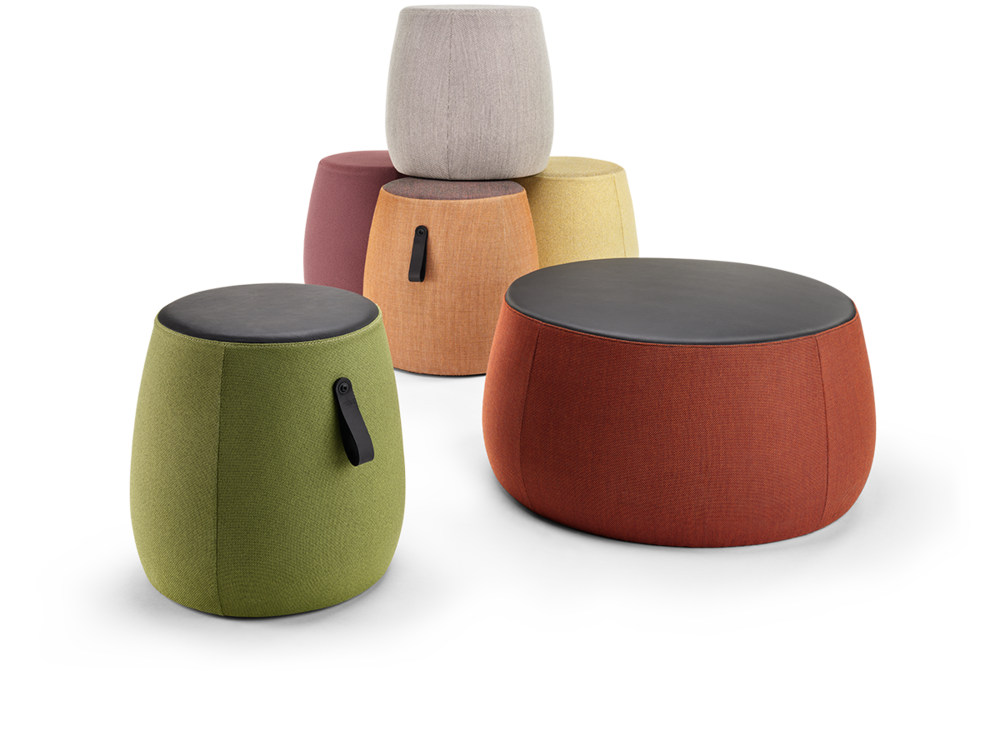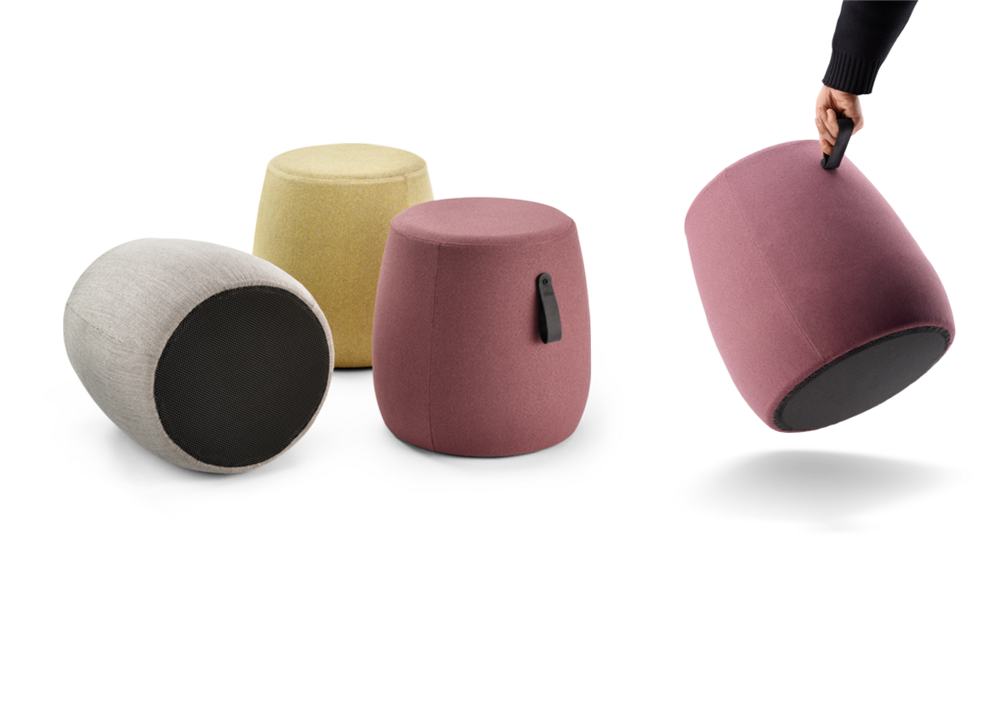 Light & flexible
Due to its low weight, se:dot is easy to carry and can be moved around flexibly. The anti-slip fabric on the underside also ensures a secure base when sitting.
Sustainable
Cardboard, shaped foam, wooden plate, cover and leather carry strap: As se:dot is only composed of a few components, it can be disassembled for recycling according to type.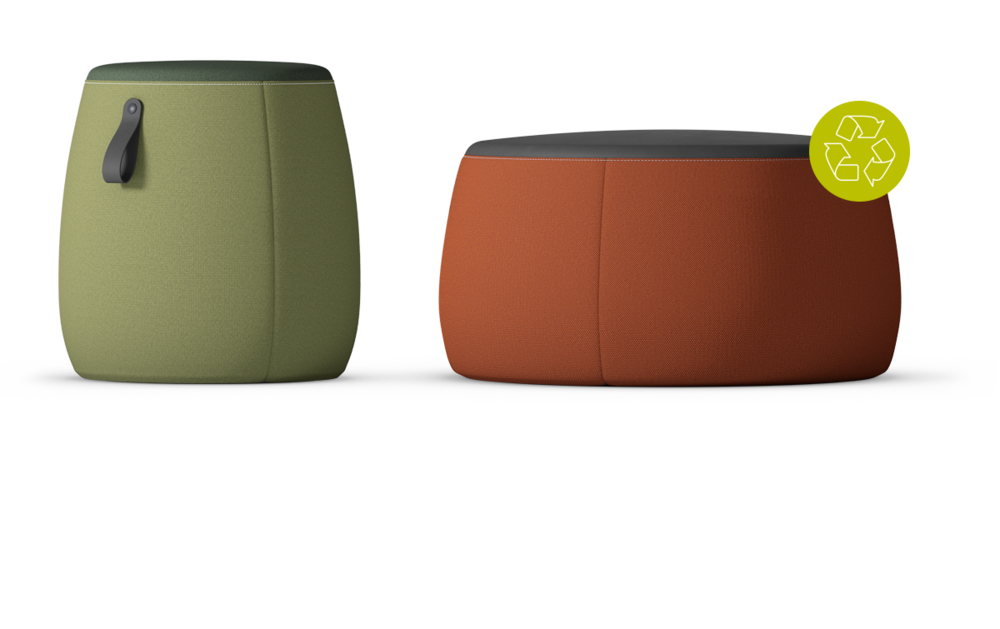 We purchase around two thirds of the steel, aluminium and wood which we require to produce our products in Germany and almost all the rest from Europe, this helps us to avoid long delivery routes whilst, at the same time, boosting the local economy. We use materials which have been tested and assessed with respect to potentially adverse effects on human health and the environment.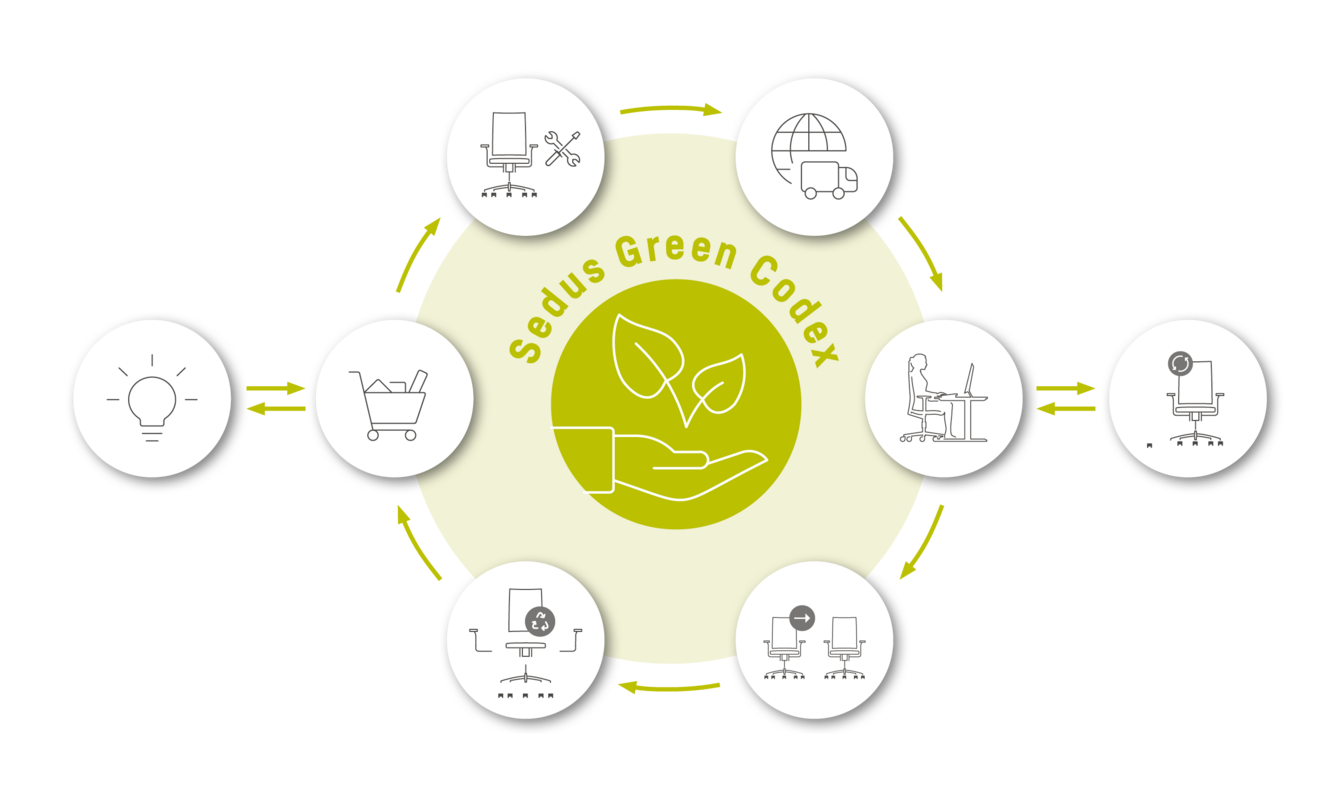 Sustainable production of se:dot

Covers not glued into place

CFC-free foams

Galvanisation with chrome III

Use of certified upholstery fabrics in accordance with OEKO-TEX Standard 100

Produced using 100 % green electricity

Produced in accordance with EMAS III Environmental management

Produced in accordance with DIN ISO 14001 Environmental management

Produced in accordance with DIN EN 45001 Occupational safety