Acoustics update 2022
New multi-part wall construction with increased acoustic properties
Glass wall with 10.76 mm laminated safety glass with an intermediate acoustic foil
All-glass door with an intermediate acoustic foil, lowerable floor seal and optional magnetic closure
Wall structure from the inside to the outside:
1. Visible inner wall with lined fabric
2. Punched hardboard
3. Chipboard (19 mm)
4. Frame construction to fit the wall panels
5. Chipboard (19 mm)
Within its four walls, ideas and productivity can truly unfold
Between proximity and distance. Smart furnishings are fundamental in an office landscape where space is at a premium and has to be used efficiently. Proximity between different workstations enables ideal communication and cooperation. What can different work environments look like, and what happens when the work determines the space? Whether a long telephone call, a small group meeting or concentrated individual work: the se:cube is the office cube element that creates a perfect symbiosis of proximity and distance. With a bright design and large glass surfaces, it creates transparency so users aren't entirely isolated. The se:cube fits harmoniously into its surroundings, just like a piece of furniture.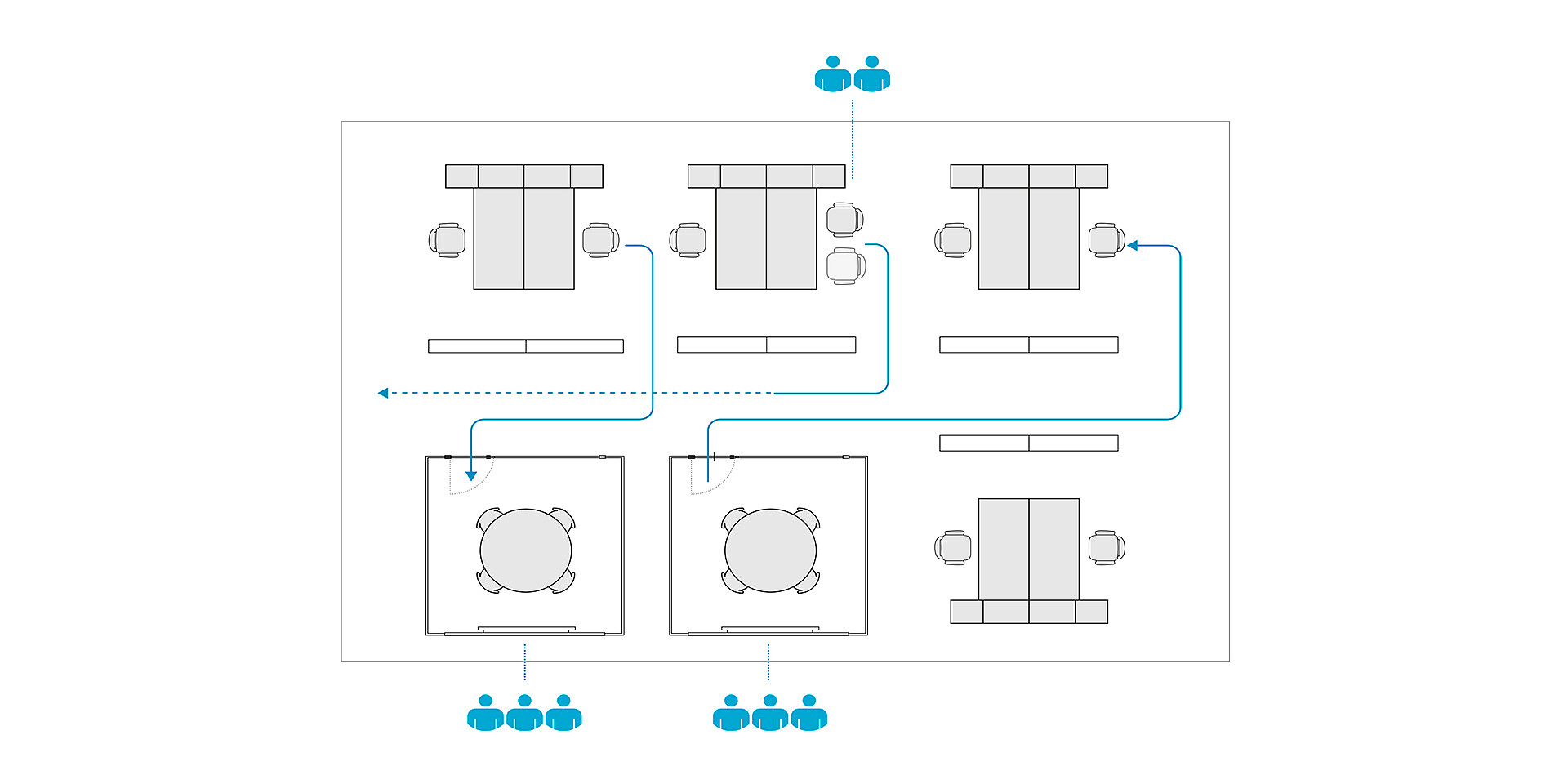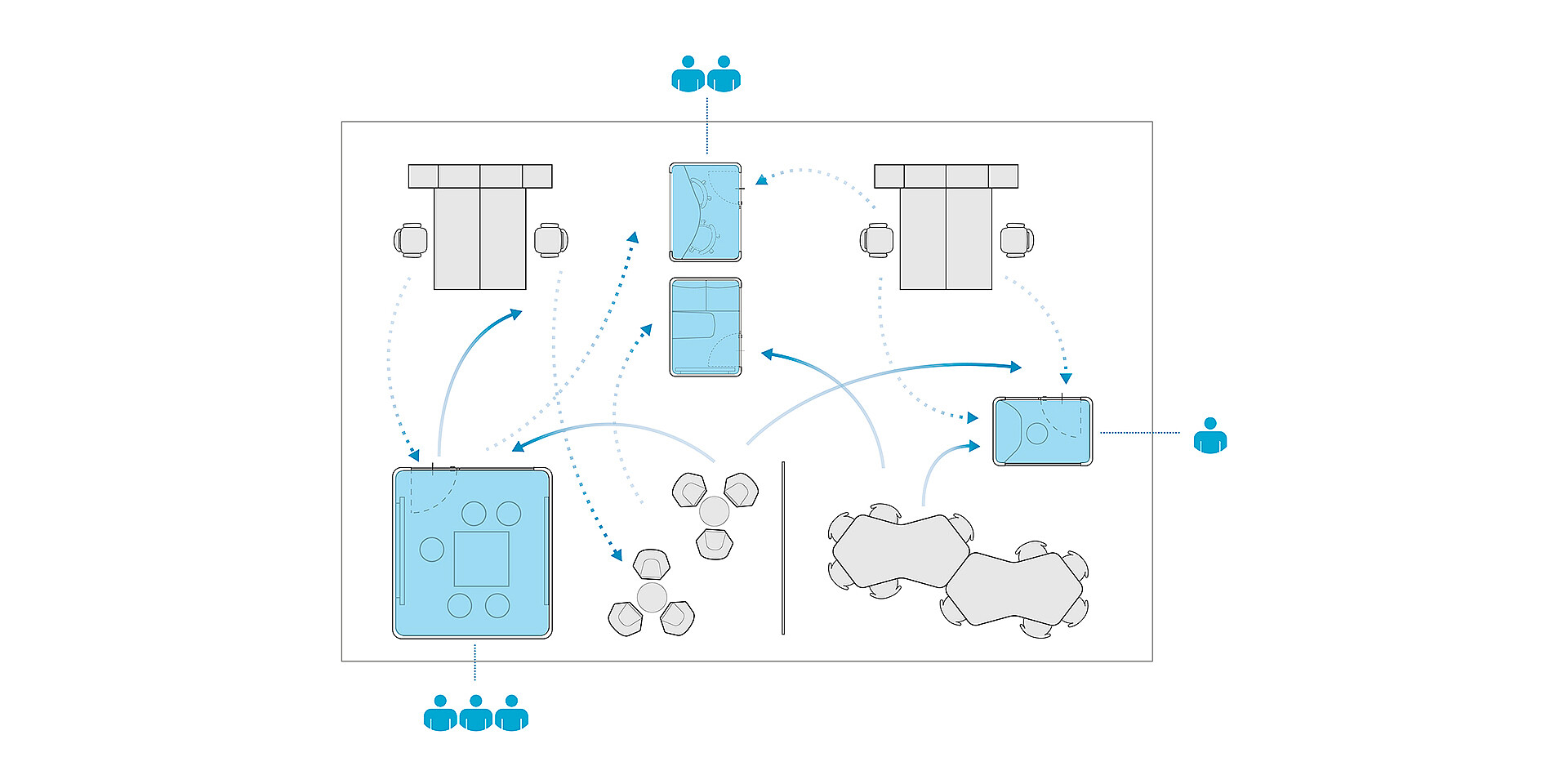 Three sizes, many possibilities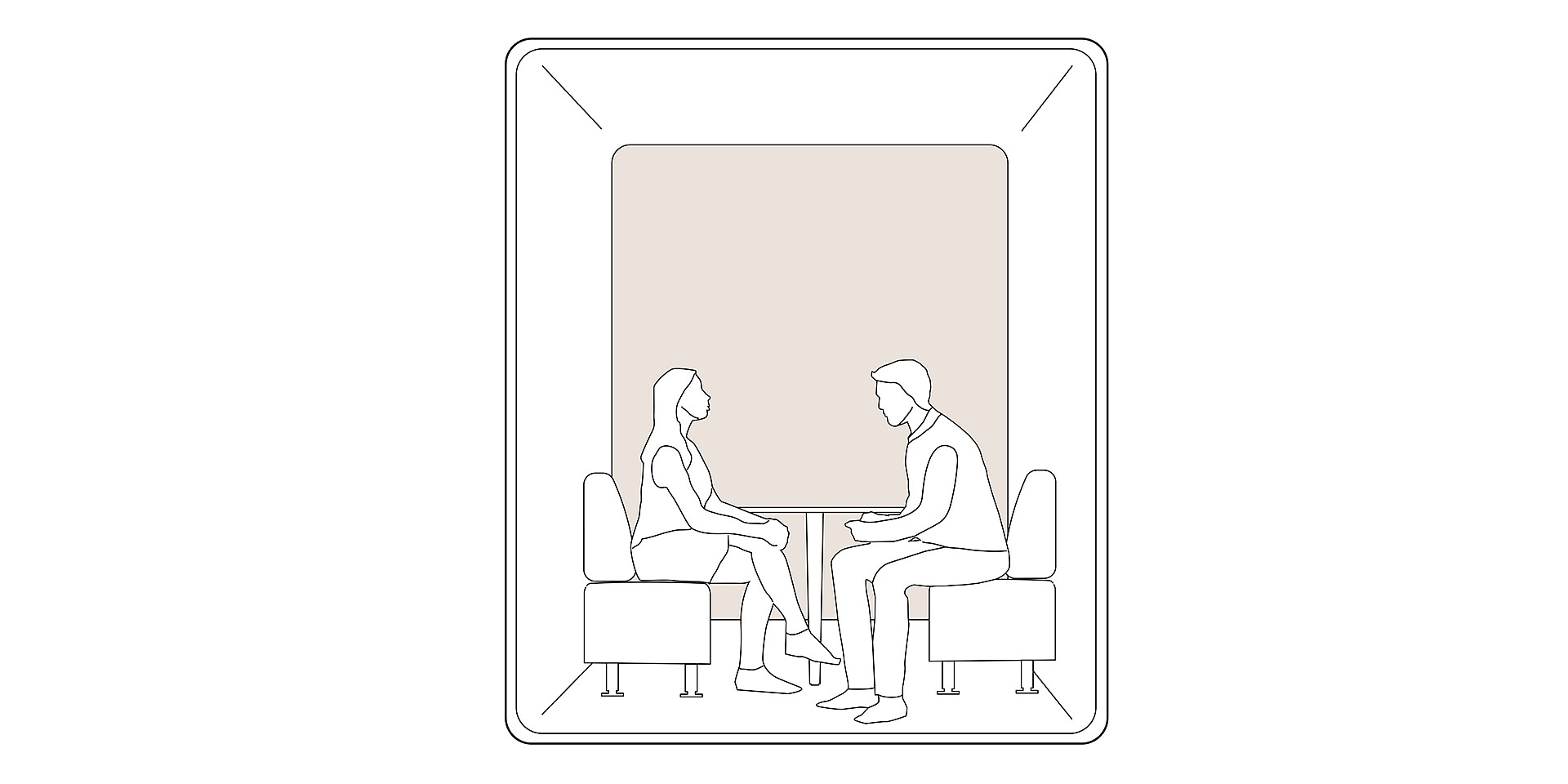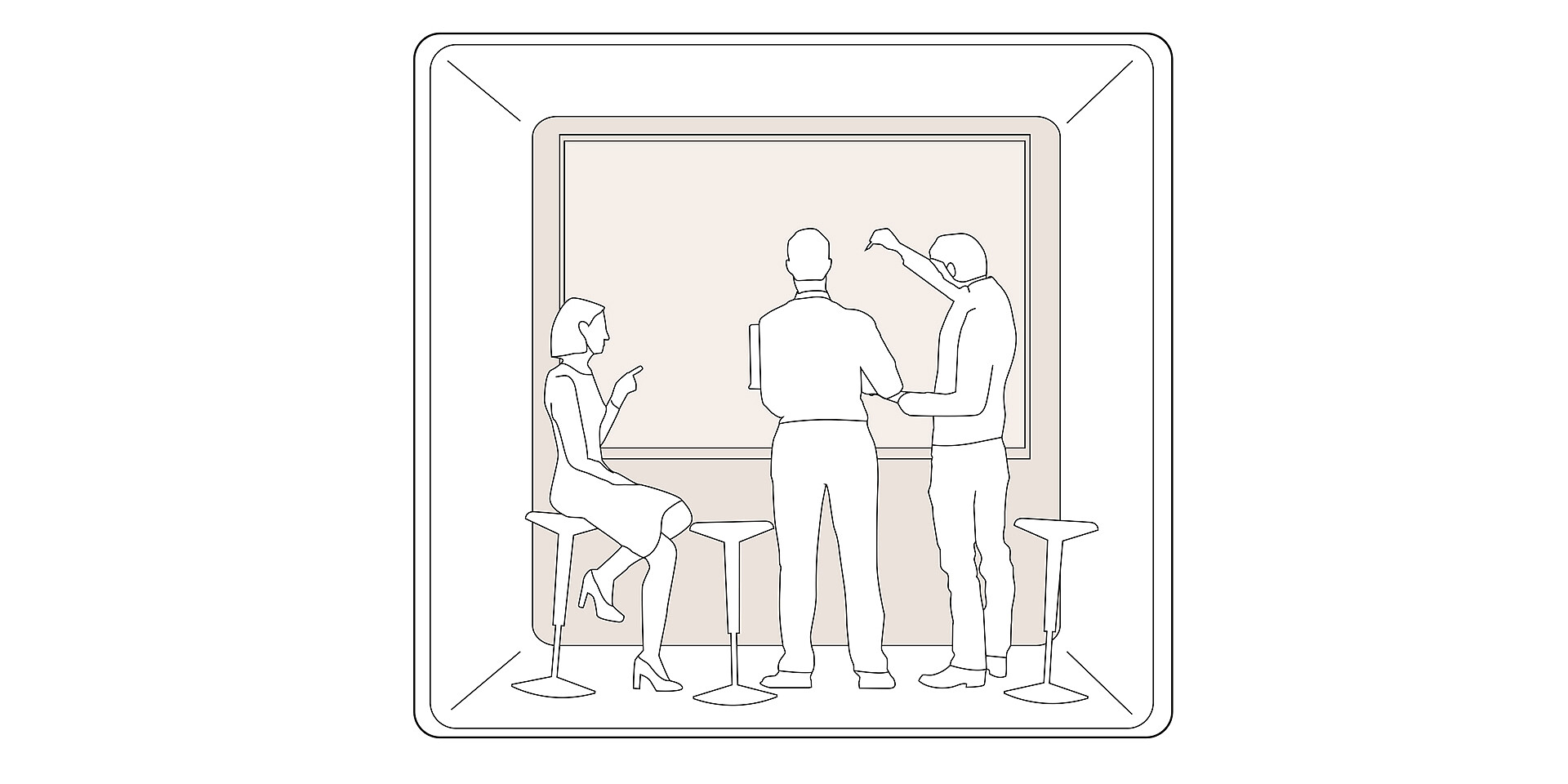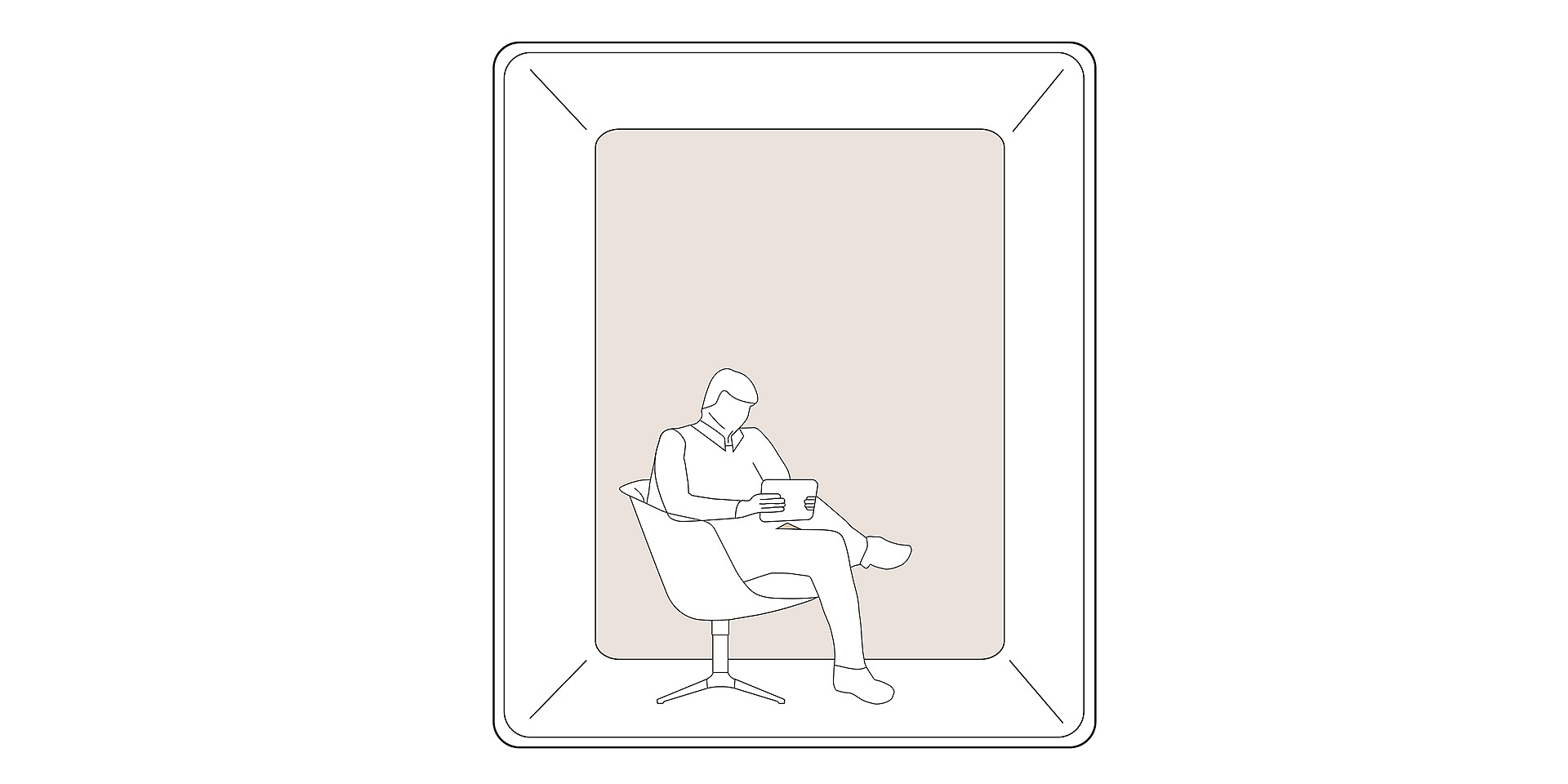 An ingenious design right down to the last detail
Variable, functional, stylish.
The se:cube cuts a conspicuously inconspicuous figure due to its timeless design.
The design variants and details of the room module complement the modern office perfectly.