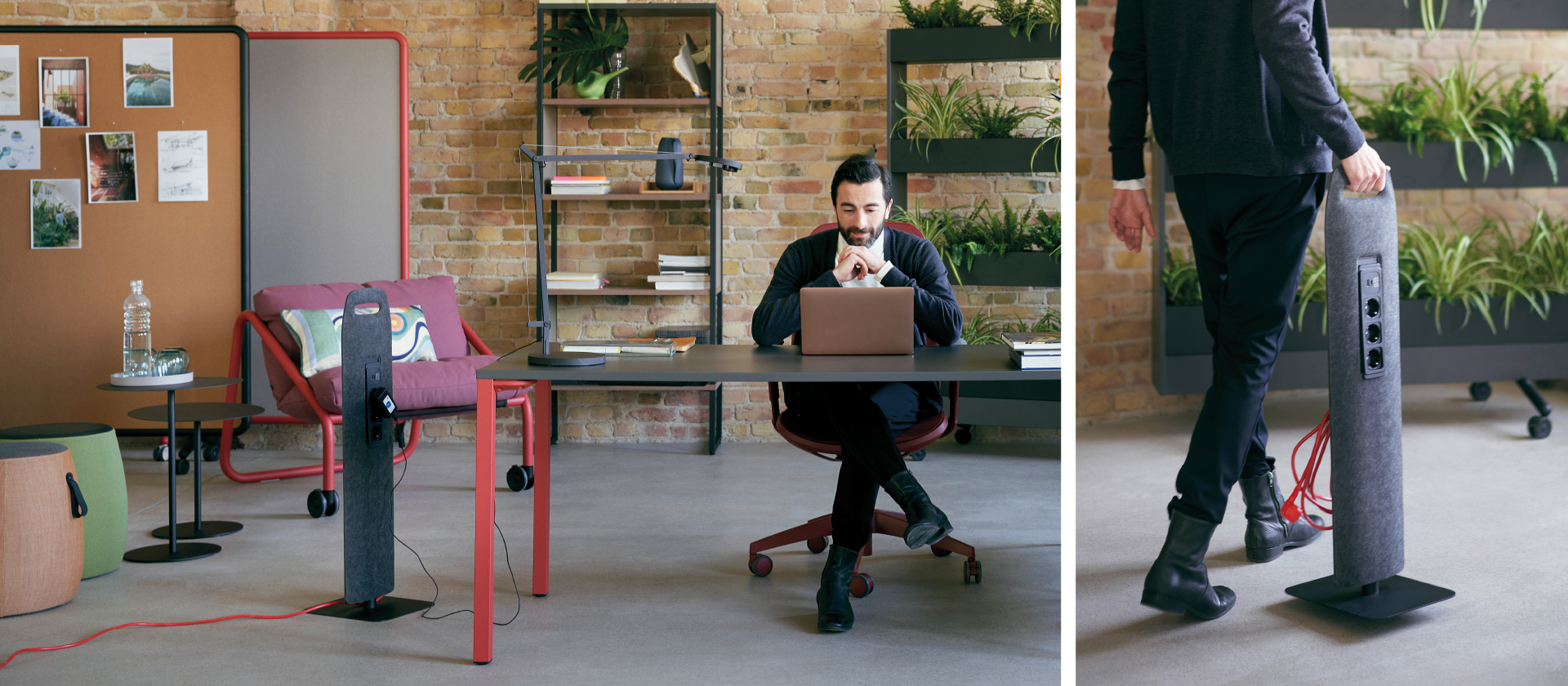 Flexible power supply station
Colourful
Available in the PET felt colours light grey and anthracite, the mobile power supply blends in with every interior design. Other colours are also available for the base and the cable holder.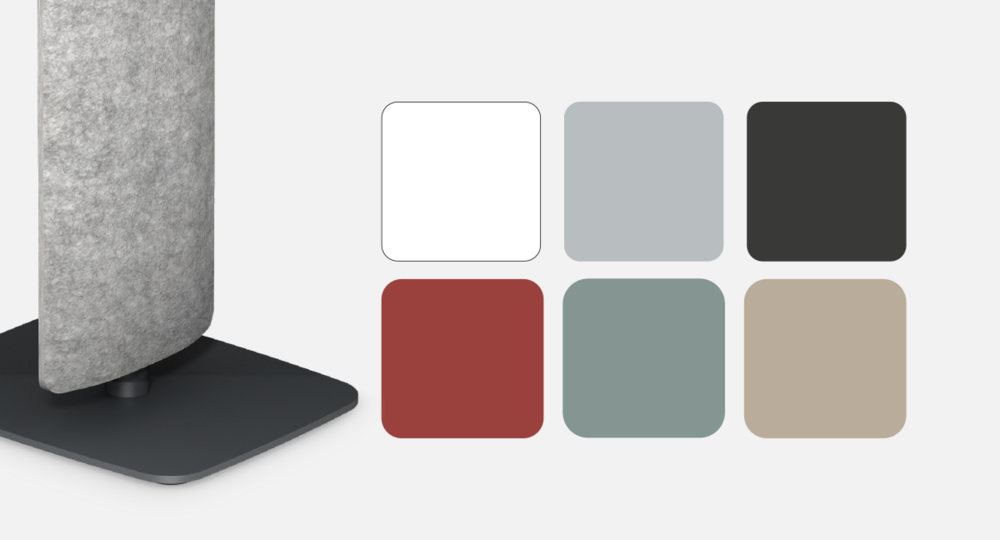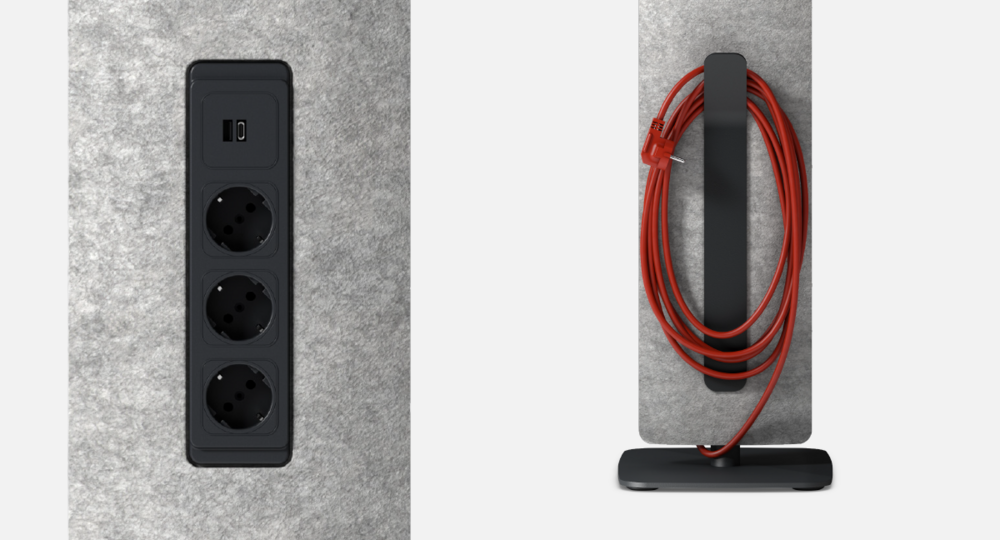 Elaborate
The 4-way power socket outlet is available in three versions. It has a cable holder and a 5m cable. The convenient height makes the mobile power supply easily accessible.
Compact
With its compact design, low weight and stable base, the mobile power supply takes up little space, has a secure stand and can be flexibly positioned.